8 Austin Heart Physicians Named as Texas Monthly Super Doctors 2020
Apr 19, 2020
Doctors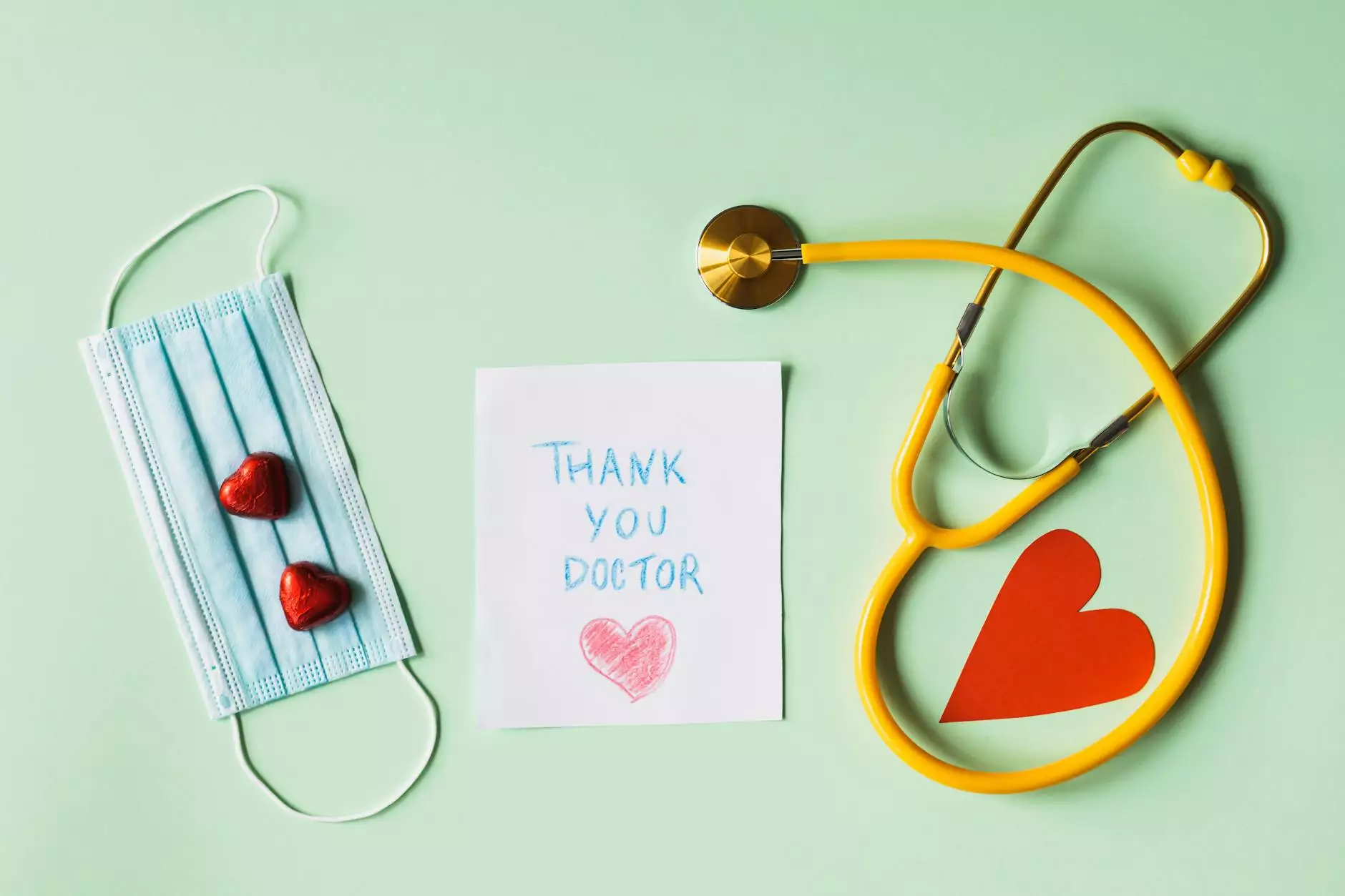 At CHI St. Luke's Health - Performance Medicine, we are proud to announce that eight of our remarkable Austin Heart physicians have been recognized as Texas Monthly Super Doctors for the year 2020. This prestigious honor highlights their dedication, expertise, and exceptional contributions to the field of cardiovascular medicine.
Leaders in Cardiovascular Medicine
Our team of Austin Heart physicians comprises highly skilled individuals who possess extensive knowledge and experience in cardiology. With a passion for patient care, they strive to provide the best possible treatment and outcome for each individual they serve.
Unmatched Expertise
Each of our Super Doctors has undergone rigorous training and education, specializing in various aspects of cardiovascular health. Their expertise ranges from preventive cardiology to advanced interventional procedures, allowing them to address a wide spectrum of heart conditions.
Exceptional Patient Care
As Super Doctors, our physicians demonstrate dedication beyond clinical expertise. They prioritize building strong relationships with their patients, fostering trust, and ensuring effective communication throughout the treatment process. This patient-centered approach is the cornerstone of our practice, and it enhances the overall experience for those who entrust their cardiac health to us.
Advancing Cardiovascular Medicine
CHI St. Luke's Health - Performance Medicine is committed to advancing cardiovascular medicine through continuous research, innovation, and collaboration. Our Super Doctors are instrumental in driving these advancements, contributing to cutting-edge treatments, and improving patient outcomes.
Groundbreaking Research
Our physicians actively engage in groundbreaking research to expand the understanding of cardiovascular diseases and develop innovative treatment approaches. By participating in clinical trials and collaborating with leading medical institutions, they strive to improve the overall quality of care available to patients.
Advanced Treatment Options
With their wealth of knowledge and access to state-of-the-art technology, our Super Doctors offer a comprehensive range of treatment options for various heart conditions. From non-invasive procedures to complex surgical interventions, they tailor treatment plans to each patient's unique needs, ensuring the highest level of care.
Community Engagement
We believe in giving back to the community we serve. Our Super Doctors actively participate in community outreach programs, aiming to raise awareness about heart health, prevention strategies, and the importance of regular check-ups. By empowering individuals to lead heart-healthy lifestyles, we strive to ensure a healthier community.
Educational Initiatives
Our physicians take pride in educating both the medical community and the general public. They frequently hold seminars, webinars, and educational events to share their expertise, discuss the latest advancements, and promote heart health. By sharing their wealth of knowledge, they empower individuals to make informed decisions about their cardiovascular well-being.
Collaboration and Partnerships
We value collaboration and believe that by working together, we can achieve greater outcomes. Our Super Doctors actively collaborate with other healthcare providers and institutions to foster knowledge exchange and enhance the delivery of cardiovascular care. By building strong partnerships, we strive to improve the health of our patients and the community as a whole.
Choose CHI St. Luke's Health - Performance Medicine
When it comes to cardiovascular care, trust the expertise of our Super Doctors at CHI St. Luke's Health - Performance Medicine. With their recognition as Texas Monthly Super Doctors, you can be assured that you are receiving exceptional care from leaders in the field. Contact us today to schedule a consultation and experience the difference of our patient-focused approach.