Cool Air Therapy: Unlock the Benefits of Optimal Performance
Dec 19, 2021
Health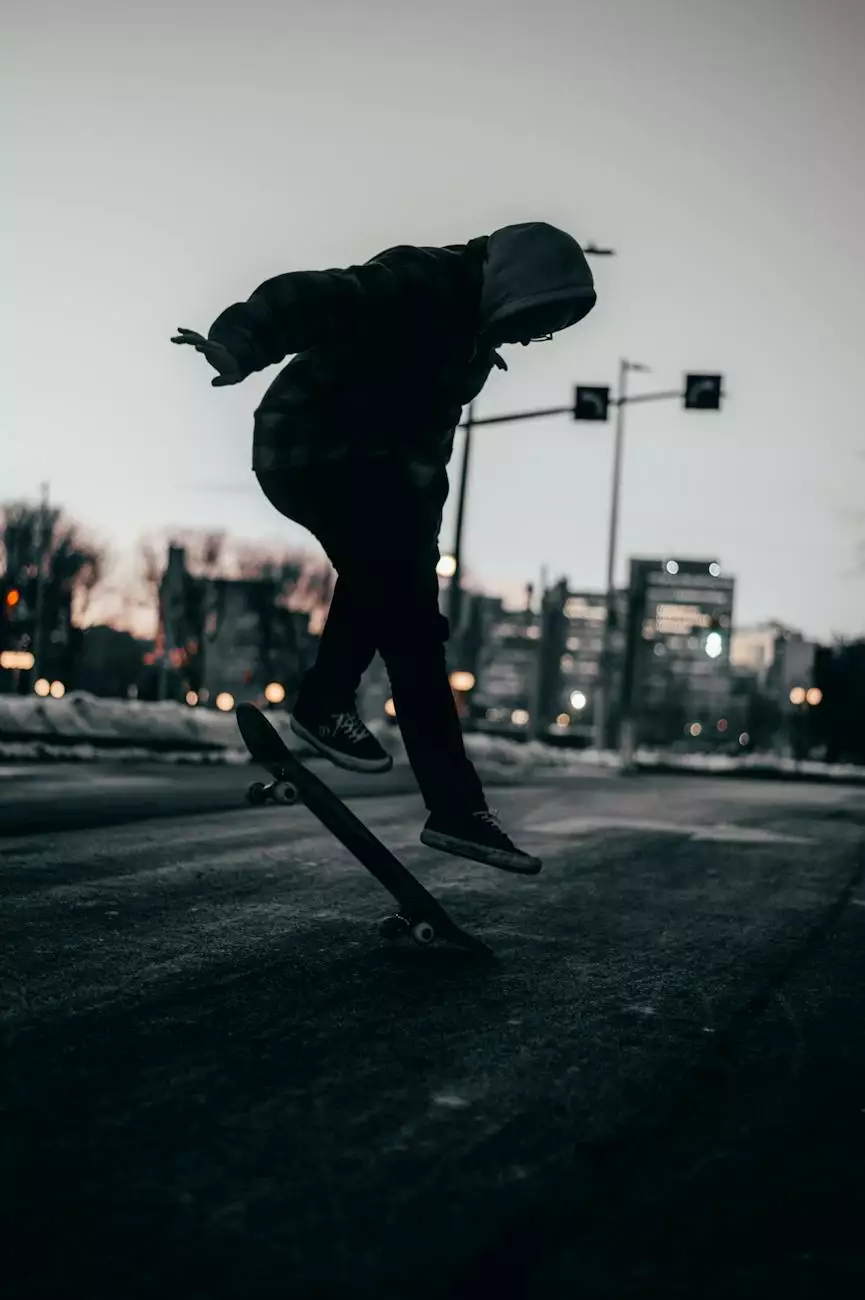 The Power of Cool Air Therapy
At CHI St. Luke's Health - Performance Medicine, we believe in harnessing the power of cutting-edge technologies to optimize your physical and mental well-being. Our team of experts introduces you to the world of cool air therapy, an innovative approach that can enhance your performance and overall health.
Why Choose Cool Air Therapy?
Cool air therapy is a non-invasive treatment that utilizes the benefits of controlled cold temperatures to promote various health benefits. This therapy has gained considerable attention in recent years due to its potential to improve athletic performance, accelerate recovery, and support general wellness.
Enhance Your Performance
If you are an athlete looking to take your performance to the next level, cool air therapy can be a game-changer for you. By exposing your body to controlled cold temperatures, this therapy stimulates blood flow, which helps in reducing inflammation, relieving pain, and improving muscle recovery. Experience enhanced endurance, faster healing, and improved athletic output.
The Science Behind Cool Air Therapy
Cool air therapy works by triggering changes at the cellular level. When exposed to cold temperatures, your body activates its built-in mechanisms to adapt, resulting in improved cellular regeneration and heightened resilience. Cryotherapy, a common form of cool air therapy, focuses on exposing your body to low temperatures for a short period, stimulating the release of endorphins, which can have mood-enhancing effects.
What Can You Expect During a Cool Air Therapy Session?
During your cool air therapy session at CHI St. Luke's Health - Performance Medicine, you will be guided by our expert team. We will ensure your safety and comfort throughout the process. Typically, the session involves stepping into a specially designed chamber that exposes your body to controlled cold air. The duration of the session may vary depending on your specific needs and goals.
Incredible Health Benefits of Cool Air Therapy
Cool air therapy offers a wide range of health benefits that go beyond athletic performance. Here are some notable advantages:
Reduced inflammation and pain relief
Improved blood circulation and oxygenation
Enhanced mental clarity and focus
Boosted metabolism and weight management
Enhanced immune system function
Promotion of collagen production for youthful skin
Alleviation of stress and mood enhancement
Uncover the True Potential of Your Health with Performance Medicine
TrueHealthDiag, part of the CHI St. Luke's Health - Performance Medicine family, is dedicated to providing innovative solutions to optimize your well-being. Through our cool air therapy program, we aim to empower individuals like you to unlock their true potential and achieve their health goals, whether they're related to sports performance, recovery, or general wellness. Experience comprehensive care that focuses on maximizing your body's capabilities.
Opiniones sobre Cool Air Therapy
Don't just take our word for it. Here are some reviews from individuals who have experienced the benefits of cool air therapy at CHI St. Luke's Health - Performance Medicine:
"Cool air therapy has been a game-changer for me as an athlete. It has significantly accelerated my recovery time and helped me push my boundaries. I highly recommend it!" - John Doe, Marathon Runner
"After incorporating cool air therapy into my wellness routine, I've noticed a significant improvement in my mental focus and physical endurance. It has become an essential part of my training regimen." - Jane Smith, Fitness Enthusiast
Precio de la Terapia de Aire Frío
At CHI St. Luke's Health - Performance Medicine, we prioritize the accessibility of our treatments. For detailed pricing information regarding our cool air therapy program, please contact our friendly team. We believe that investing in your health is invaluable, and our pricing reflects our commitment to delivering high-quality care at competitive rates.
Contact Us to Experience the Power of Cool Air Therapy
Ready to unlock the possibilities that cool air therapy offers? Contact our team at CHI St. Luke's Health - Performance Medicine to schedule a consultation. Our experts are passionate about helping you reach your health and performance goals efficiently and effectively. Experience the transformative benefits of cool air therapy today!
Our Commitment to Your Well-being
As leaders in the health and wellness industry, CHI St. Luke's Health - Performance Medicine is dedicated to providing you with exceptional care. Our team of experts combines cutting-edge treatments, personalized attention, and evidence-based practices to ensure optimal outcomes for our patients. We are committed to helping you achieve peak performance and live your best life.