¿Cuáles son los síntomas de la artritis en la rodilla?
Feb 5, 2019
Health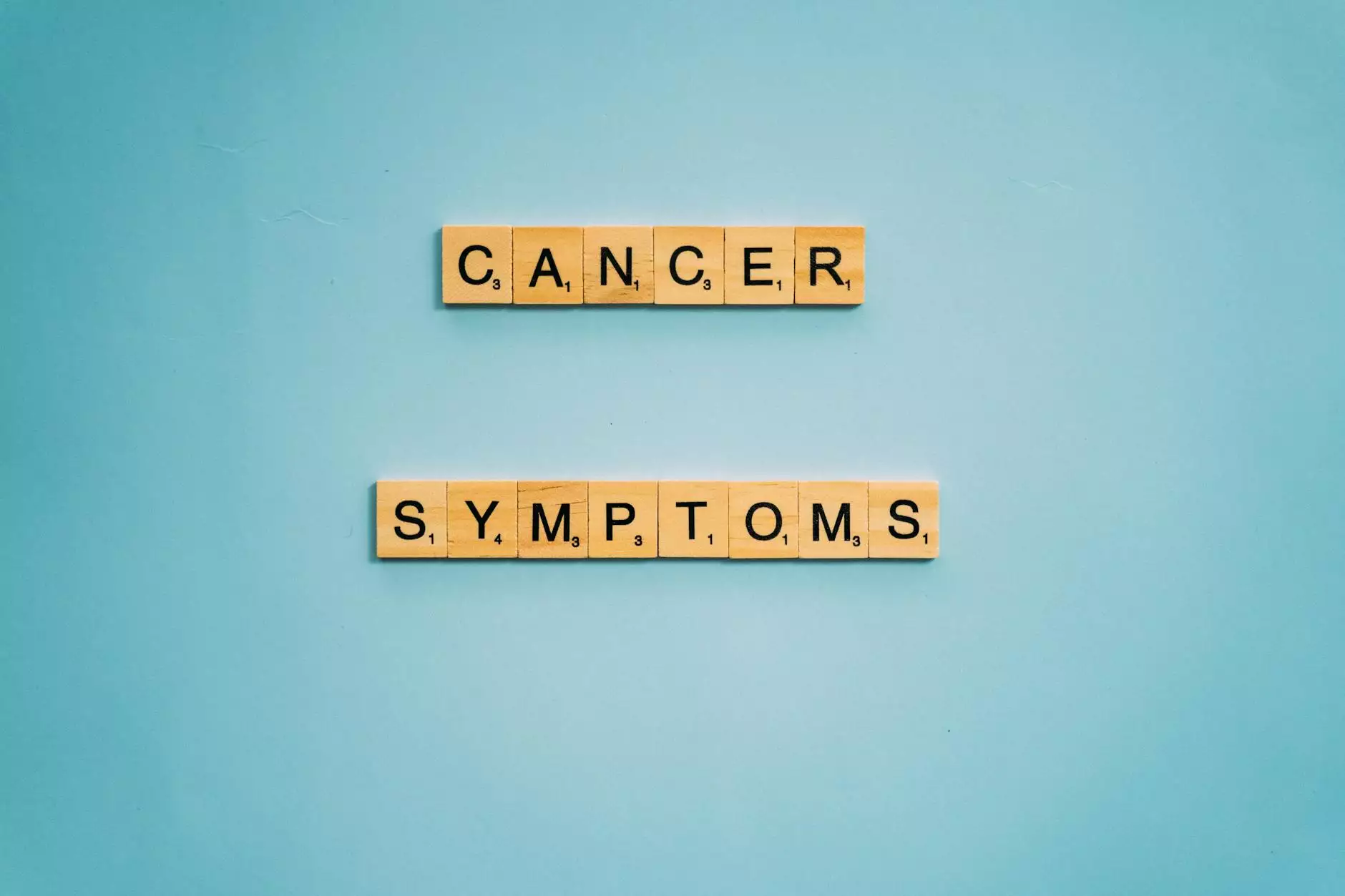 Understanding Knee Arthritis
Arthritis is a common condition that affects millions of people worldwide. When it specifically affects the knee, it is referred to as knee arthritis. This condition can cause significant pain, stiffness, and limitations in one's ability to perform daily activities. As part of our commitment to providing comprehensive health information, CHI St. Luke's Health - Performance Medicine aims to educate individuals about the symptoms of arthritis in the knee.
The Symptoms of Knee Arthritis
Recognizing the symptoms of knee arthritis is crucial for early diagnosis and effective treatment. The following are common symptoms that individuals with knee arthritis may experience:
Persistent Knee Pain
A key symptom of knee arthritis is persistent knee pain. The pain may worsen with physical activity or long periods of sitting or standing. It may also be more intense after waking up in the morning or after prolonged periods of inactivity.
Swelling and Inflammation
Inflammation and swelling around the knee joint are common signs of knee arthritis. The affected area may appear red, warm to the touch, and visibly swollen. This swelling can make it difficult to move the knee comfortably.
Stiffness and Limited Range of Motion
Knee arthritis can cause stiffness in the joint, making it challenging to bend or straighten the knee fully. Individuals may also experience a limited range of motion, which can affect their mobility and ability to participate in activities they enjoy.
Cracking or Popping Sensations
Another symptom of knee arthritis is a cracking or popping sensation within the knee joint. This can occur during movement and may be accompanied by pain or discomfort. It is important to note any unusual sounds or sensations in the knee joint.
Weakness and Instability
Knee arthritis can weaken the muscles surrounding the knee joint, leading to feelings of weakness or instability. Individuals may experience difficulty bearing weight on the affected knee or may feel as though the knee may give way.
When to Seek Medical Attention
If you are experiencing any of the aforementioned symptoms of knee arthritis, it is important to consult with a healthcare professional for an accurate diagnosis. Early intervention and appropriate treatment can help manage symptoms and improve your quality of life.
CHI St. Luke's Health - Performance Medicine: Your Trusted Partner in Knee Arthritis Care
At CHI St. Luke's Health - Performance Medicine, our team of healthcare experts specializes in diagnosing and treating knee arthritis. We offer a wide range of services, including personalized treatment plans, advanced therapies, and surgical options, to effectively manage knee arthritis and alleviate symptoms.
Conclusion
Understanding and recognizing the symptoms of knee arthritis is crucial for timely treatment and improved outcomes. By seeking professional care and partnering with a trusted healthcare provider like CHI St. Luke's Health - Performance Medicine, individuals can find relief from knee arthritis and regain their mobility and quality of life.