Male Hypothyroidism: Expert Diagnosis and Treatment in Dallas Fort Worth
Jun 9, 2022
Health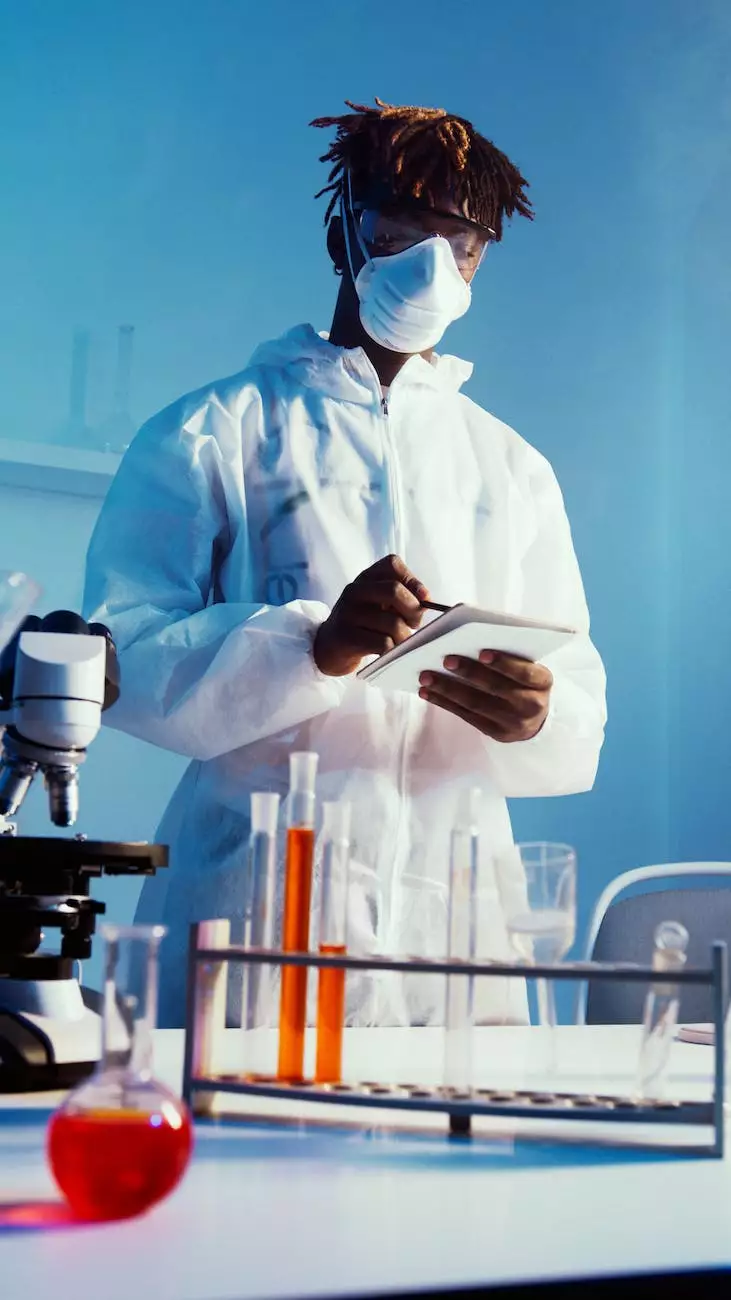 Welcome to CHI St. Luke's Health - Performance Medicine, the leading provider of specialized male hypothyroidism diagnosis and treatment in the Dallas Fort Worth area. Our dedicated team of medical professionals is committed to helping individuals overcome the challenges of hypothyroidism and achieve optimal thyroid health.
The Importance of Recognizing Male Hypothyroidism
Hypothyroidism is a common condition that affects both men and women. However, the symptoms experienced by men with hypothyroidism can vary from those experienced by women. Recognizing and diagnosing male hypothyroidism accurately is crucial for initiating an effective treatment plan.
At CHI St. Luke's Health - Performance Medicine, we understand the unique challenges faced by men with hypothyroidism. Our experienced physicians utilize advanced diagnostic techniques to identify the underlying causes of your symptoms and tailor a personalized treatment approach specifically for you.
Expert Diagnosis for Male Hypothyroidism
Our team of medical experts specializes in diagnosing male hypothyroidism by conducting comprehensive evaluations and thorough assessments of your symptoms, medical history, and laboratory test results. We go beyond basic screenings to ensure an accurate diagnosis, as we understand the importance of addressing all potential contributing factors.
During your visit, our knowledgeable doctors will take the time to listen to your concerns and understand your unique health needs. We may recommend a series of tests, including blood work, thyroid function tests, and hormone level evaluations, to provide a comprehensive assessment of your thyroid health.
Personalized Treatment for Male Hypothyroidism
Once we have diagnosed your condition accurately, our team will work closely with you to develop a personalized treatment plan. We believe in a comprehensive approach that addresses not only the symptoms of hypothyroidism, but also the underlying causes.
Your treatment plan may include hormone replacement therapy, lifestyle modifications, nutritional counseling, and other supportive therapies to optimize your thyroid health. We take into account factors such as age, overall health, and your specific goals to create a plan that is tailored to your individual needs and preferences.
Why Choose CHI St. Luke's Health - Performance Medicine?
When it comes to male hypothyroidism diagnosis and treatment, CHI St. Luke's Health - Performance Medicine stands out as a leader in the field. Here are some reasons to choose us:
Expertise: Our team consists of highly skilled physicians with specialized knowledge in diagnosing and treating male hypothyroidism. They stay up-to-date with the latest advancements in the field to provide you with the best possible care.
Comprehensive Approach: We take a comprehensive approach to ensure all aspects of your health are addressed. Our personalized treatment plans consider your overall well-being, helping you achieve optimal results.
Individualized Care: We understand that each individual is unique, which is why we provide personalized care tailored to your specific needs and goals. Our doctors take the time to listen to your concerns and develop a customized treatment plan just for you.
Cutting-Edge Diagnostic Tools: At CHI St. Luke's Health - Performance Medicine, we utilize advanced diagnostic tools and technologies to accurately diagnose male hypothyroidism. This allows us to provide you with precise and effective treatment options.
Compassionate and Supportive Environment: Our team is dedicated to providing compassionate care and creating a supportive environment throughout your treatment journey. We are here to answer your questions, offer guidance, and support you every step of the way.
Proven Results: With our expertise and personalized approach, we have helped numerous men regain their health and improve their quality of life. Our track record of success speaks for itself.
Contact CHI St. Luke's Health - Performance Medicine today to schedule a consultation for expert diagnosis and treatment of male hypothyroidism in Dallas Fort Worth. Take the first step towards reclaiming your health and living your best life.