Your Trusted Low T Clinic
Jun 6, 2019
Health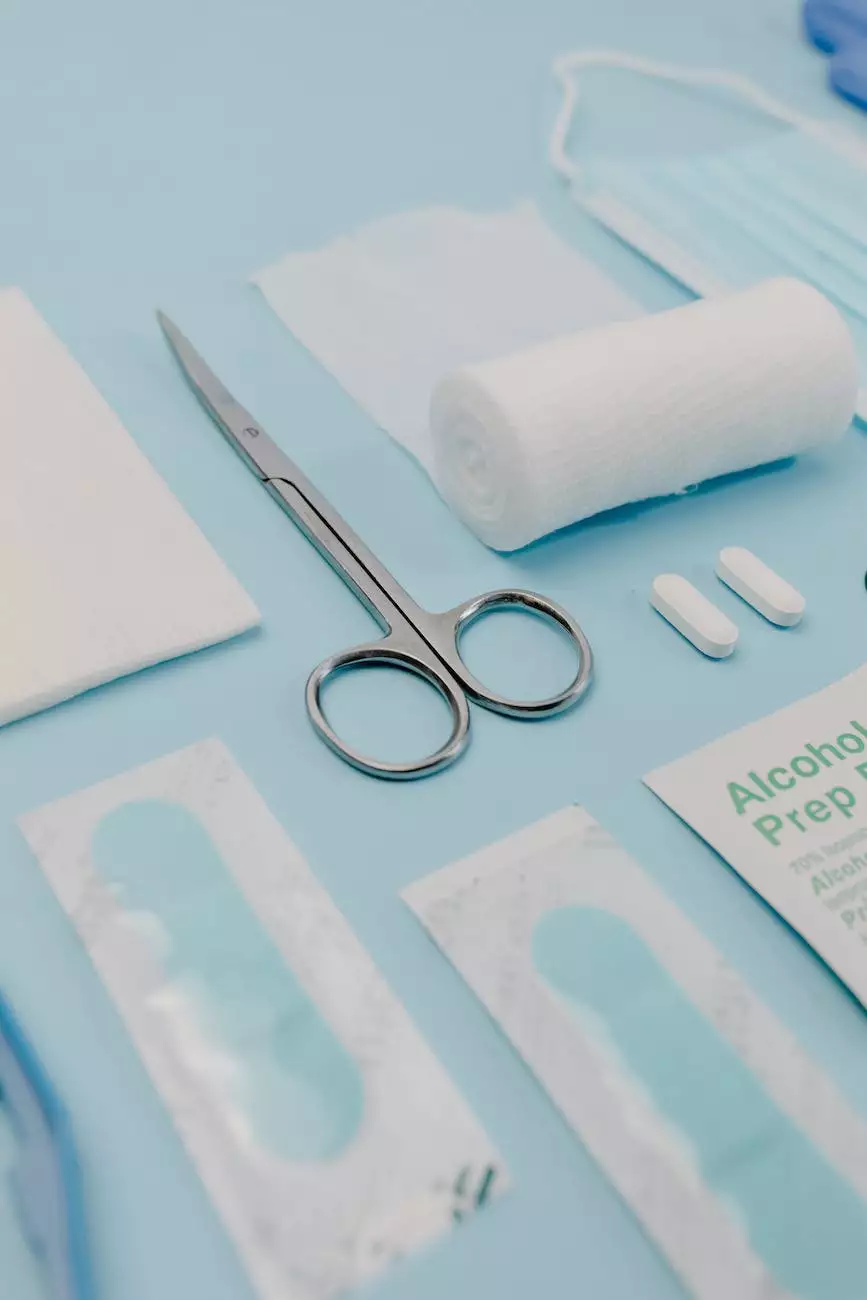 Welcome to CHI St. Luke's Health - Performance Medicine, your trusted clinic for low testosterone (Low T) treatment and support. We understand the impact that low testosterone can have on your health and well-being, and we are here to help you regain your vitality and quality of life.
What is Low T?
Low testosterone, also known as Low T, is a condition that occurs when the body does not produce enough testosterone. Testosterone is a hormone that plays a crucial role in the development and maintenance of male reproductive tissues, as well as promoting secondary sexual characteristics such as increased muscle mass and bone density.
Low T can manifest in various symptoms, including fatigue, decreased libido, erectile dysfunction, mood swings, loss of muscle mass, and decreased cognitive function. If you are experiencing any of these symptoms, it is essential to seek professional advice and treatment to address the underlying causes of your low testosterone levels.
Comprehensive Low T Treatments and Solutions
At CHI St. Luke's Health - Performance Medicine, we offer a wide range of comprehensive treatments and solutions to address low testosterone and its associated symptoms. Our team of expert medical professionals specializes in men's health and is dedicated to providing personalized care tailored to your unique needs.
Evaluating Your Testosterone Levels
Our first step in addressing low testosterone is conducting a thorough evaluation of your hormone levels. Through advanced diagnostic tests and assessments, we can accurately determine your testosterone levels and identify any underlying conditions contributing to low T. We believe in a holistic and individualized approach to treatment, considering each patient's medical history, lifestyle, and specific symptoms.
Customized Treatment Plans
Once we have identified the root causes of your low testosterone, our team will develop a personalized treatment plan tailored to your needs. Depending on your situation, our treatments may include hormone replacement therapy, lifestyle modifications, dietary changes, stress reduction techniques, and exercise recommendations.
Hormone Replacement Therapy (HRT)
Hormone replacement therapy (HRT) is a common approach to addressing low testosterone. Our experienced medical professionals will closely monitor your hormone levels and prescribe the appropriate dosage of testosterone to restore your levels to a healthy range. HRT can significantly improve symptoms such as fatigue, low libido, and mood swings, helping you regain your vitality and overall well-being.
Comprehensive Support and Follow-Up
At CHI St. Luke's Health - Performance Medicine, we believe in providing comprehensive support and follow-up care throughout your Low T treatment journey. Our medical professionals will closely monitor your progress, making adjustments to your treatment plan as needed and addressing any concerns or questions you may have along the way. Your health and satisfaction are our top priorities.
Why Choose CHI St. Luke's Health - Performance Medicine?
Expertise: Our medical professionals specialize in men's health and have extensive experience in addressing low testosterone. You can trust their expertise and knowledge.
Comprehensive Approach: We take a comprehensive approach to low testosterone treatment, addressing the underlying causes and tailoring treatment plans to each patient's unique needs.
Personalized Care: We understand that every patient is different, and we provide personalized care to ensure that your treatment plan aligns with your specific symptoms, lifestyle, and preferences.
Cutting-Edge Technology: We utilize advanced diagnostic tests and state-of-the-art technology to accurately assess your hormone levels and track your progress throughout the treatment process.
Confidentiality and Privacy: We prioritize your confidentiality and privacy throughout your treatment journey, ensuring a safe and comfortable environment for discussion and care.
Supportive Environment: Our clinic provides a supportive and compassionate environment, where you can openly discuss your concerns and receive the guidance you need.
Contact Us Today for Effective Low T Treatment
If you are experiencing symptoms of low testosterone and looking for effective treatment options, CHI St. Luke's Health - Performance Medicine is here to help. Don't let Low T hold you back from living your best life. Contact us today to schedule a consultation and take the first step towards regaining your vitality and well-being.