Overland Park | CenterWell Primary Care - CHI St. Luke's Health - Performance Medicine
Aug 11, 2018
Doctors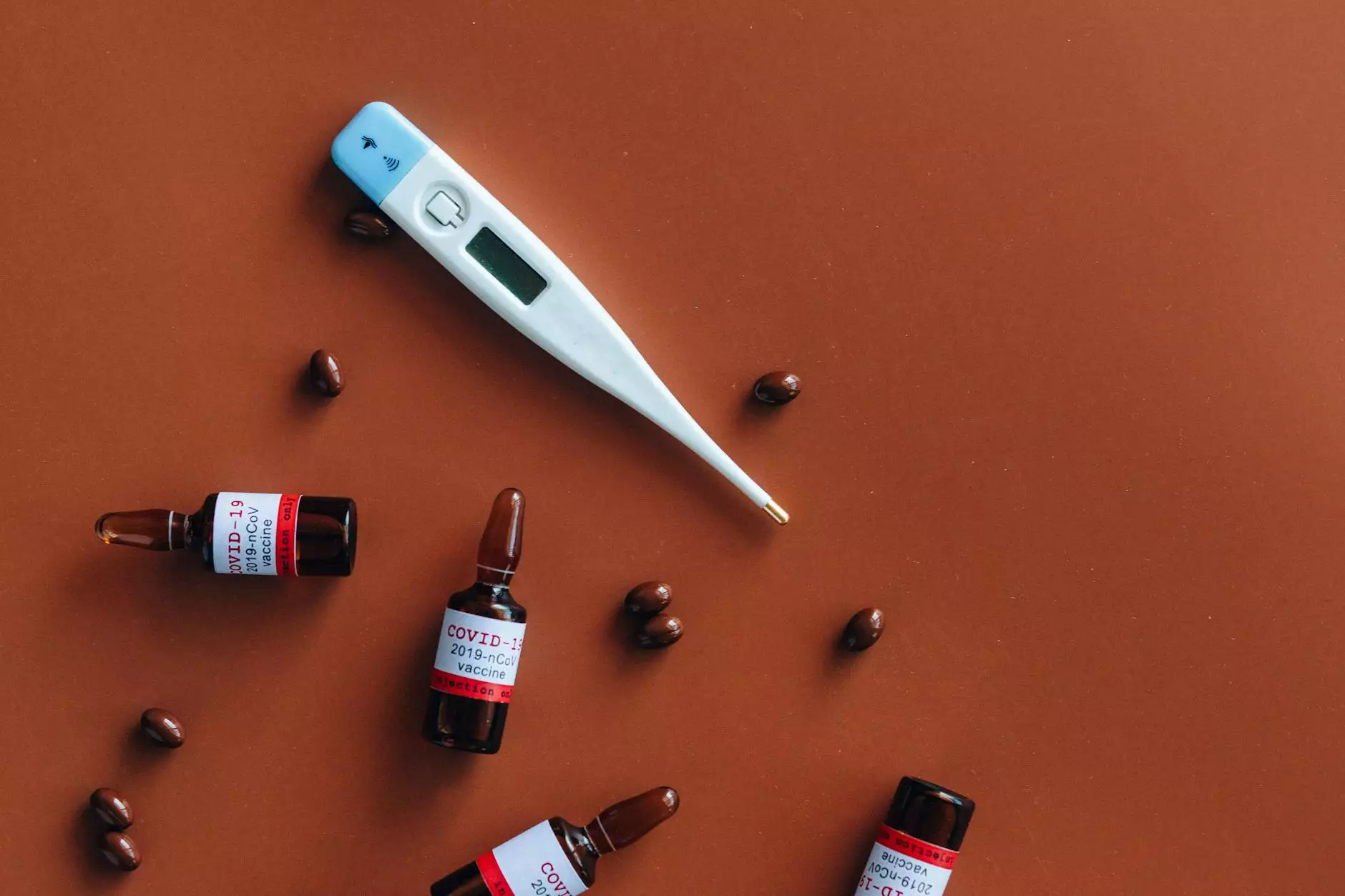 Welcome to CHI St. Luke's Health - Performance Medicine, where we prioritize your health and well-being. As your trusted healthcare provider in Overland Park, we offer comprehensive primary care services through our CenterWell brand. Our team of expert doctors is dedicated to providing personalized care to meet your unique healthcare needs.
Comprehensive Primary Care Services in Overland Park
At CHI St. Luke's Health - Performance Medicine, we understand the importance of having a reliable and compassionate primary care physician. Our Overland Park location under the CenterWell brand is committed to delivering high-quality healthcare services.
Our primary care services cover a wide range of medical needs, including preventive care, routine check-ups, and the management of chronic conditions. We believe in fostering a strong doctor-patient relationship built on trust and open communication.
Expert Doctors Who Prioritize Your Health
Our team of highly-trained and experienced doctors at CHI St. Luke's Health - Performance Medicine in Overland Park is dedicated to providing you with comprehensive medical care. They have expertise in various areas of medicine, ensuring that you receive the most accurate diagnosis and effective treatment.
Our doctors are committed to staying up-to-date with the latest advancements in healthcare. They continuously enhance their skills and knowledge to offer you the highest level of care.
Personalized Care Tailored to Your Needs
At CHI St. Luke's Health - Performance Medicine, we believe in the importance of personalized care. We understand that each patient is unique and has specific healthcare needs. Our doctors take the time to listen to your concerns, answer your questions, and develop a tailored treatment plan that addresses your individual needs.
We prioritize preventive care and emphasize the importance of regular check-ups, screenings, and vaccinations. Our goal is to help you maintain good health and catch any potential issues early.
Wide Range of Healthcare Services
Under the CenterWell brand, we offer a comprehensive range of healthcare services to address various medical conditions and concerns. From management of chronic conditions to acute illness care, we are here to support you in every aspect of your health.
Our services include but are not limited to:
Annual check-ups and physicals
Immunizations and vaccinations
Management of chronic diseases such as diabetes and hypertension
Women's health services
Men's health services
Preventive care and screenings
Sick visits and acute illness care
Referrals to specialists when necessary
Convenient and Accessible Location
Our Overland Park location provides convenient access to high-quality primary care services. We understand the value of accessibility when it comes to managing your health, and our goal is to make healthcare as convenient and hassle-free as possible.
Located in the heart of Overland Park, our facility is easily accessible and features state-of-the-art medical equipment. We strive to create a comfortable and welcoming environment for our patients.
Contact CHI St. Luke's Health - Performance Medicine in Overland Park
If you are looking for exceptional primary care services in Overland Park, look no further than CHI St. Luke's Health - Performance Medicine under the CenterWell brand. Our team of expert doctors and comprehensive healthcare services are here to meet your needs. Contact us today to schedule an appointment or learn more about our practice.
Remember, your health and well-being are our top priority!