Testosterone Replacement Therapy (TRT) 101
Jun 8, 2022
Health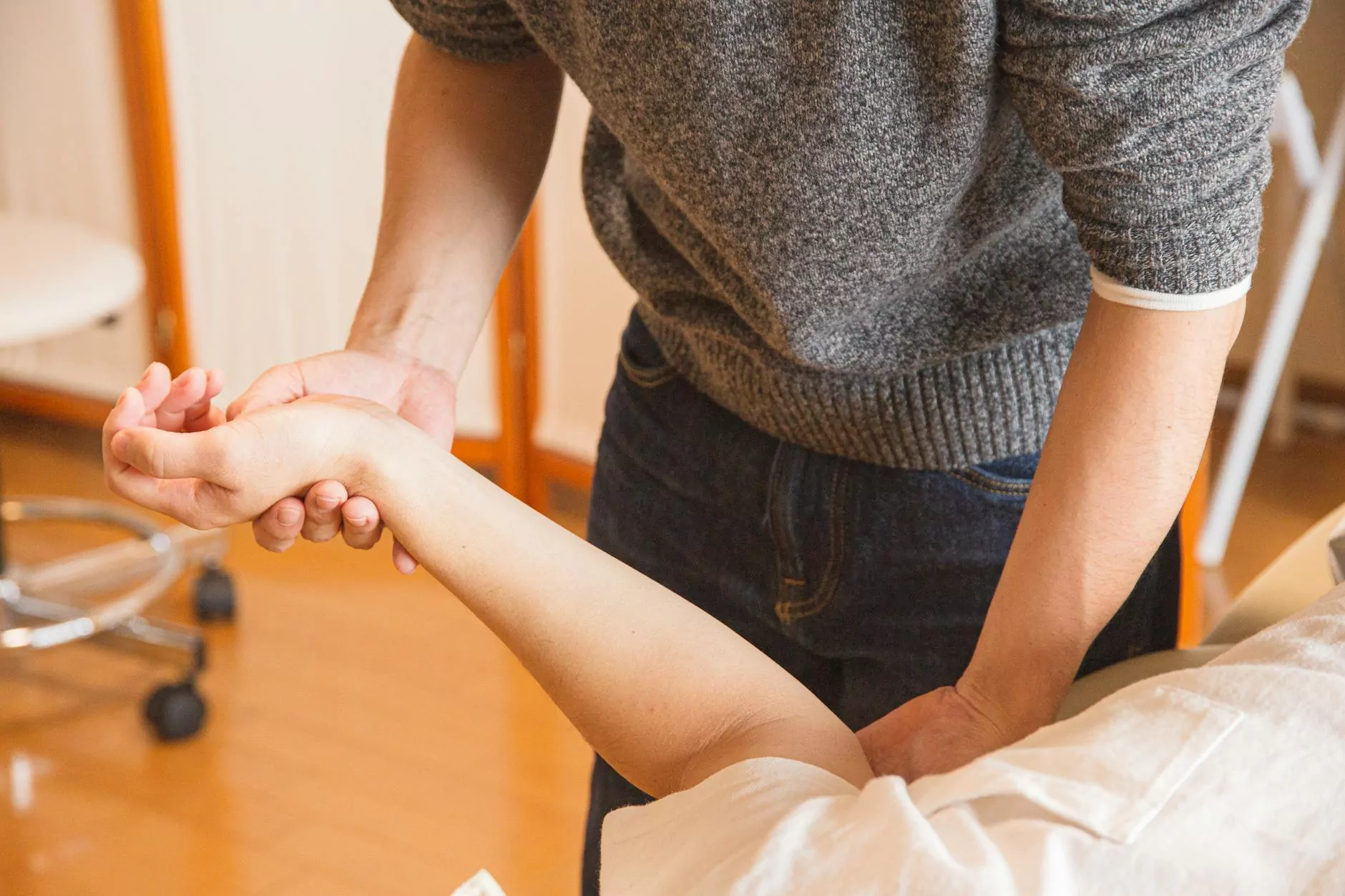 Welcome to CHI St. Luke's Health - Performance Medicine, your trusted source for all your health needs. In this comprehensive guide, we will delve into the world of Testosterone Replacement Therapy (TRT) and provide you with all the necessary information on the benefits, risks, treatment options, and more.
What is Testosterone Replacement Therapy (TRT)?
Testosterone Replacement Therapy (TRT) is a medical treatment that aims to restore optimal levels of testosterone in individuals who have low testosterone levels. Testosterone is a hormone primarily produced in the testicles and plays a crucial role in various bodily functions.
Benefits of Testosterone Replacement Therapy (TRT)
Improved Energy Levels: Low testosterone levels can often lead to fatigue and decreased energy. TRT can help increase energy levels and improve overall vitality.
Increased Muscle Mass: Testosterone is essential for the development and maintenance of lean muscle mass. TRT can assist in building and preserving muscle mass.
Enhanced Libido: Testosterone is closely linked to sexual desire and performance. TRT can help improve libido and sexual function.
Mood Enhancement: Low testosterone levels can contribute to mood swings and depression. TRT may improve mood and overall well-being.
Bone Density: Testosterone plays a crucial role in maintaining bone density. TRT can help prevent osteoporosis and reduce the risk of fractures.
Risks and Considerations
Although TRT can offer numerous benefits, it is essential to be aware of the potential risks and considerations associated with the treatment. Some common risks include:
Polycythemia: TRT may increase red blood cell count, which can lead to thickened blood and potentially increase the risk of blood clots.
Acne and Skin Reactions: Elevated testosterone levels may cause an increase in acne and skin oiliness.
Fluid Retention: Some individuals may experience fluid retention and swelling in the ankles and feet.
Sleep Apnea: TRT can worsen sleep apnea symptoms or contribute to its development.
It is crucial to consult with a medical professional before starting TRT to assess risks, discuss potential side effects, and determine if the treatment is suitable for you.
Testosterone Replacement Therapy (TRT) Options
There are various options available for Testosterone Replacement Therapy. Your healthcare provider will evaluate your specific needs and recommend the most appropriate method. Some common TRT options include:
Topical Testosterone
Topical testosterone comes in the form of gels, creams, or patches that are applied directly to the skin. The hormones are absorbed into the bloodstream, helping to raise testosterone levels.
Testosterone Injections
Testosterone injections are administered by a healthcare professional into the muscle, typically every one to two weeks. This method provides a direct and consistent release of testosterone into the bloodstream.
Testosterone Pellets
Testosterone pellets are small implants placed under the skin, typically in the buttocks or abdomen. These pellets slowly release testosterone over several months.
Oral Testosterone
Oral testosterone is available in pill form. However, it is less commonly prescribed due to increased risks to the liver.
Choosing the Right TRT Method
Choosing the right TRT method depends on various factors, including personal preference, lifestyle, and any underlying medical conditions. Your healthcare provider will assess your unique situation and help determine the most suitable treatment option for you.
Conclusion
Testosterone Replacement Therapy (TRT) can be a valuable treatment for individuals with low testosterone levels. It offers a range of potential benefits, including improved energy levels, increased muscle mass, enhanced libido, mood enhancement, and improved bone density.
However, it is vital to consider the potential risks and side effects associated with TRT and consult with a healthcare professional before starting the treatment.
At CHI St. Luke's Health - Performance Medicine, we are committed to providing you with the highest quality care and helping you make informed decisions about your health. Contact us today to learn more about Testosterone Replacement Therapy and schedule a consultation with our experienced medical team.