Senior Stretch - Powdersville, SC
Jul 19, 2022
Health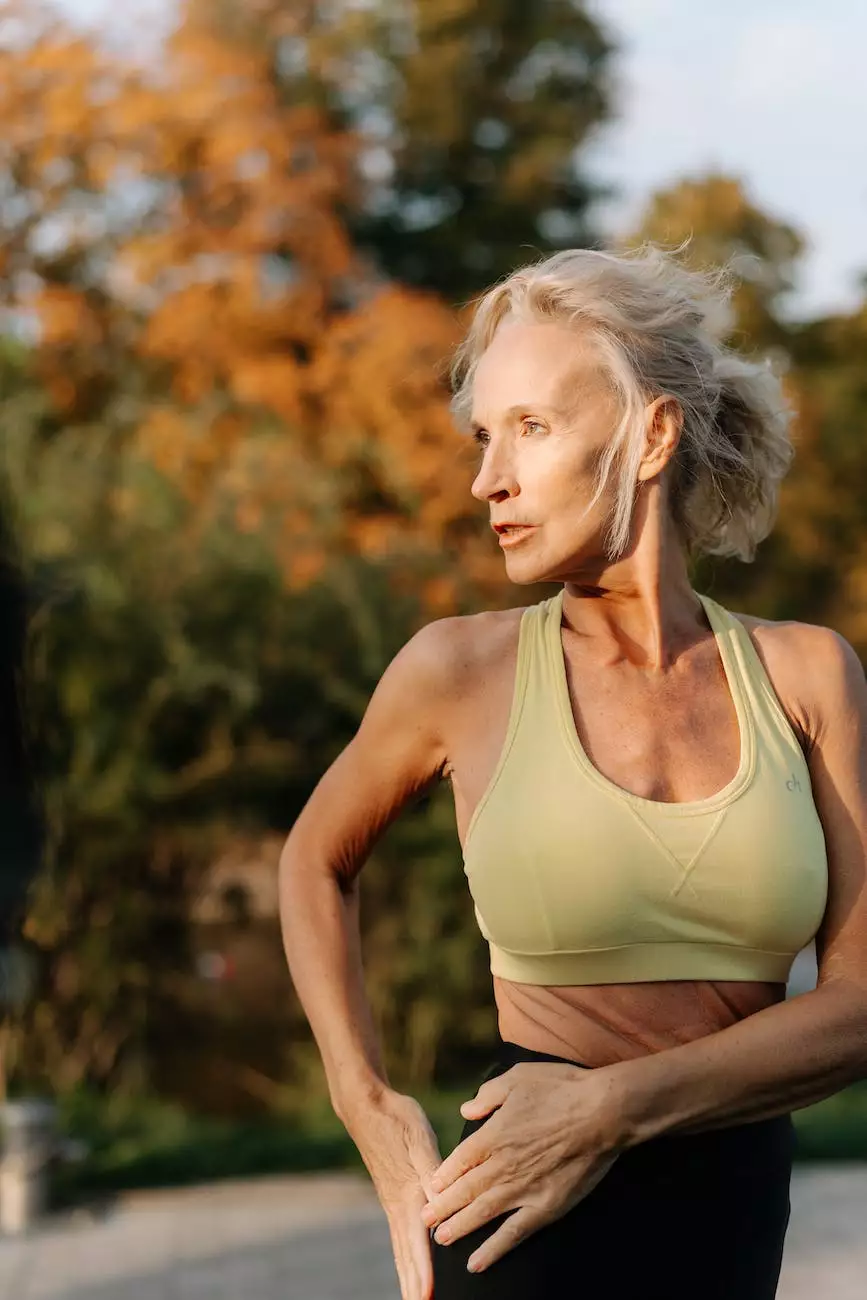 Welcome to CHI St. Luke's Health - Performance Medicine!
As a premier healthcare provider in the Powdersville, SC area, we are proud to offer a wide range of programs and services designed to promote health and well-being for individuals of all ages. One of our most popular programs is the Senior Stretch, specifically tailored for seniors seeking to improve their flexibility, strength, and overall physical fitness.
A Fun and Effective Approach to Healthy Aging
At CHI St. Luke's Health - Performance Medicine, we understand the importance of maintaining an active lifestyle as you age. Our Senior Stretch classes provide a fun and effective way to stay active and improve your overall health.
Why Choose Senior Stretch?
Our Senior Stretch program stands out from other fitness programs in several ways:
Expert Instructors: Our Senior Stretch classes are led by highly trained instructors who specialize in senior fitness. They have extensive knowledge and experience in guiding seniors through safe and effective exercises.
Customized Exercises: We understand that each individual has unique needs and abilities. Our instructors design exercises that are tailored to meet your specific goals and accommodate any physical limitations you may have.
Comprehensive Curriculum: Our Senior Stretch program offers a comprehensive curriculum that combines stretching, strength training, balance exercises, and cardiovascular activities. This holistic approach targets all aspects of physical fitness to help you improve your overall well-being.
Supportive Community: Joining our Senior Stretch classes means becoming part of a supportive community of like-minded individuals who share your goals. You'll find encouragement, camaraderie, and motivation to maintain an active lifestyle.
Benefits of Senior Stretch
The Senior Stretch program at CHI St. Luke's Health - Performance Medicine provides numerous benefits for seniors, including:
Improved Flexibility: Regular stretching helps improve flexibility, making it easier for you to perform everyday activities and reducing the risk of injuries.
Increased Strength: As we age, muscle strength naturally declines. Our strength training exercises help you regain and maintain muscle strength, leading to improved mobility and independence.
Better Balance: Balance exercises incorporated into the Senior Stretch program can enhance your stability and reduce the risk of falls, a common concern among seniors.
Enhanced Cardiovascular Health: Our cardiovascular activities promote heart health, increase endurance, and enhance overall cardiovascular fitness.
Stress Relief: Engaging in regular physical activity, such as Senior Stretch classes, can reduce stress levels, improve mood, and contribute to overall mental well-being.
Join Our Senior Stretch Classes Today!
Experience the benefits of our Senior Stretch program at CHI St. Luke's Health - Performance Medicine in Powdersville, SC. Stay active, improve your flexibility, and enhance your overall health and well-being. Our expert instructors are ready to guide you through a fun and effective fitness journey!
Get in Touch
If you have any questions or would like to learn more about our Senior Stretch classes, please feel free to reach out to us. We are here to help you achieve your health and fitness goals!
Contact us at CHI St. Luke's Health - Performance Medicine today and join our Senior Stretch classes in Powdersville, SC!