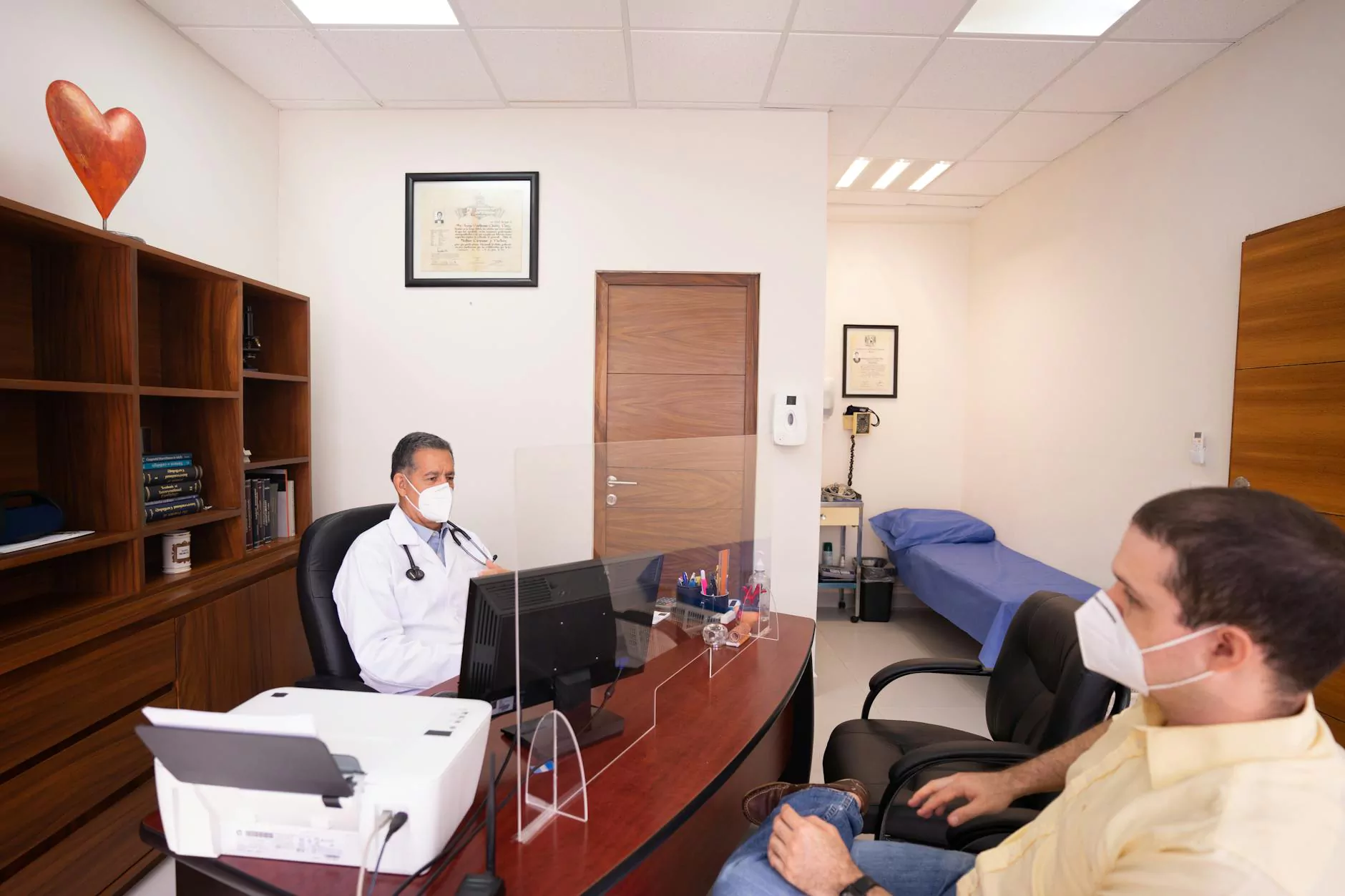 Experience High-Quality Healthcare at CHI St. Luke's Health - Performance Medicine
Welcome to CHI St. Luke's Health - Performance Medicine, the leading provider of comprehensive healthcare services in the field of performance medicine. With a team of highly skilled medical professionals and advanced treatment options, we offer personalized care for patients seeking innovative solutions to enhance their performance and overall well-being.
Personalized Treatment Plans for Optimal Performance
At CHI St. Luke's Health - Performance Medicine, we understand that each patient has unique needs and goals. Our expert team works closely with you to develop personalized treatment plans specifically tailored to address your concerns and optimize your performance in various aspects of life. Whether you are an athlete, a performer, or simply aiming to improve your daily productivity, we have the expertise and resources to help you reach your full potential.
Comprehensive Range of Services
As a premier provider of performance medicine services, we offer a comprehensive range of treatments and therapies designed to enhance your physical, mental, and emotional well-being. Our services include:
Performance Enhancement: We offer advanced techniques and strategies to optimize your athletic or artistic performance. Our team of experts can help you overcome barriers, improve endurance, enhance focus and concentration, and achieve your goals.
Injury Prevention and Rehabilitation: With our specialized injury prevention programs and advanced rehabilitation techniques, we aim to keep you on top of your game. Our team of specialists provides comprehensive care to prevent injuries, manage pain, and facilitate a swift recovery.
Regenerative Medicine: Explore the power of regenerative medicine in promoting healing, reducing inflammation, and enhancing recovery. We offer advanced regenerative therapies such as stem cell treatments, platelet-rich plasma (PRP) therapy, and more.
Medical Wellness: Achieve optimal health and wellness through our medical wellness programs. From hormone balancing and nutritional optimization to stress management and sleep improvement, we address the underlying factors that affect your overall well-being.
Integrative Medicine: Experience the benefits of combining conventional medicine with evidence-based complementary therapies. Our integrative medicine approach takes into account the whole person, focusing on lifestyle, nutrition, and other factors that contribute to overall health.
Why Choose CHI St. Luke's Health - Performance Medicine?
When it comes to your health and performance, you deserve nothing but the best. Here's why CHI St. Luke's Health - Performance Medicine stands out:
Expert Team: Our team of medical professionals consists of highly trained specialists in performance medicine. With extensive experience and a passion for helping individuals reach their goals, they provide exceptional care at every step.
State-of-the-Art Facilities: Our clinic is equipped with state-of-the-art technology and advanced diagnostic tools to ensure accurate assessments and effective treatments.
Compassionate Care: We prioritize patient satisfaction and well-being. Our team takes the time to listen to your concerns, answer your questions, and provide compassionate care that puts you at ease.
Collaborative Approach: We believe in collaborative care, working closely with you to develop tailored treatment plans that align with your goals and preferences.
Continued Support: Our commitment to your well-being extends beyond the initial treatment. We provide ongoing support and guidance to help you maintain your optimal performance and well-being.
Convenient Appointments: We offer flexible scheduling options, including online booking, to ensure that our services fit seamlessly into your busy lifestyle.
Start Your Journey to Enhanced Performance Today
If you are ready to take control of your performance and overall well-being, CHI St. Luke's Health - Performance Medicine is here to support you. Book an appointment today and discover the transformative power of personalized performance medicine.