Consortium of Multiple Sclerosis Centers (CMSC) Annual Meeting
Apr 21, 2022
Health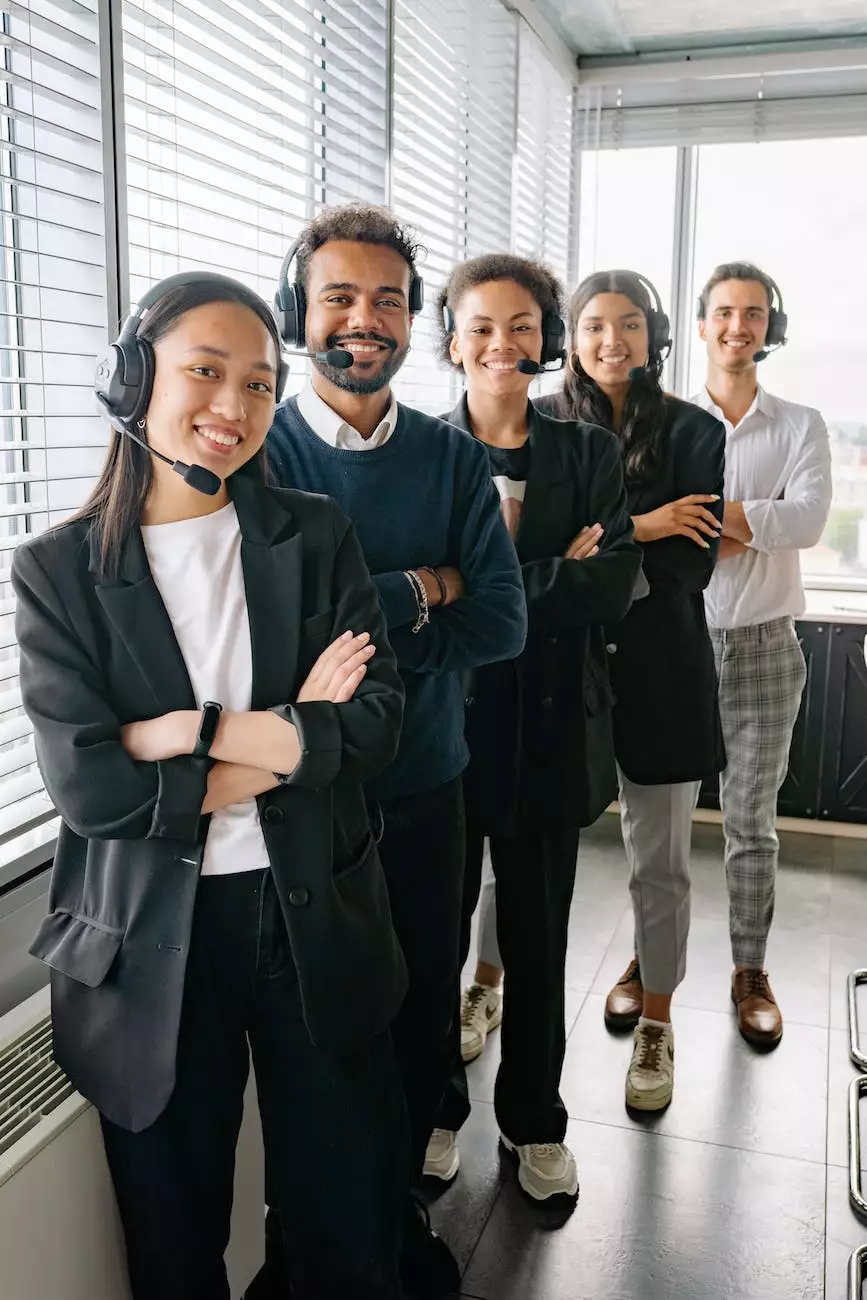 CHI St. Luke's Health - Performance Medicine invites you to join us at the Consortium of Multiple Sclerosis Centers (CMSC) Annual Meeting, a prestigious event in the field of multiple sclerosis research and treatment. As a leading provider of comprehensive healthcare services, we are dedicated to staying at the forefront of medical advancements and bringing the highest quality care to our patients.
Stay Informed with CMSC Annual Meeting
The CMSC Annual Meeting is a renowned gathering of medical professionals, researchers, and experts from around the world, all focused on advancing our understanding and management of multiple sclerosis (MS). This event serves as a platform for sharing cutting-edge research, discussing innovative treatment approaches, and fostering collaboration among professionals in the field.
At CHI St. Luke's Health - Performance Medicine, we recognize the importance of staying up to date with the latest developments in MS research. By actively participating in events like the CMSC Annual Meeting, our team of dedicated specialists ensures that our patients receive the best possible care.
Explore Innovation in MS Research
The CMSC Annual Meeting features a diverse range of presentations, workshops, and panel discussions covering a broad spectrum of topics related to multiple sclerosis. Renowned experts from various disciplines share their insights and expertise, shedding light on the latest findings, breakthroughs, and potential treatment modalities. Attendees have the opportunity to engage in stimulating discussions, learn from their peers, and gain valuable knowledge to improve patient outcomes.
At CHI St. Luke's Health - Performance Medicine, our commitment to excellence extends to our active involvement in research and innovation. We believe in not only providing exceptional clinical care, but also actively contributing to the advancement of medical knowledge. Our participation in the CMSC Annual Meeting allows us to collaborate with esteemed professionals in the field and stay informed about emerging therapies and best practices.
Collaboration and Networking Opportunities
In addition to the educational aspects of the CMSC Annual Meeting, the event offers exceptional networking and collaboration opportunities. Professionals from various backgrounds, including neurologists, pharmacists, therapists, nurses, and researchers, come together to share their experiences, exchange ideas, and establish professional connections.
CHI St. Luke's Health - Performance Medicine values the power of collaboration. We understand the importance of working together to provide comprehensive and multidisciplinary care for individuals with multiple sclerosis. By attending the CMSC Annual Meeting, we are able to connect with other healthcare providers and experts, fostering relationships that enhance the quality of our services and benefit our patients.
Experience Exceptional Care with CHI St. Luke's Health - Performance Medicine
At CHI St. Luke's Health - Performance Medicine, we strive to deliver exceptional care to individuals living with multiple sclerosis. Our team of highly skilled specialists is dedicated to providing comprehensive, personalized treatment plans to help patients manage their condition and improve their quality of life.
By combining cutting-edge research, innovative therapies, and compassionate care, we empower our patients to live their lives to the fullest. We understand the unique challenges that individuals with multiple sclerosis face, and we are committed to supporting them on their healthcare journey.
Join Us at the CMSC Annual Meeting
CHI St. Luke's Health - Performance Medicine invites you to join us at the CMSC Annual Meeting to discover the latest advancements in MS research and treatment. Our team of experts will be present to share insights, learn from industry leaders, and strengthen our commitment to providing the highest quality care.
Don't miss this opportunity to be part of a transformative event in multiple sclerosis care. Secure your spot at the CMSC Annual Meeting and join us in shaping the future of MS treatment.
Note: Please consult our website for updates on our participation, booth location, and presentation schedule for the CMSC Annual Meeting.