CenterWell Open House - Conroe
Jul 23, 2022
Health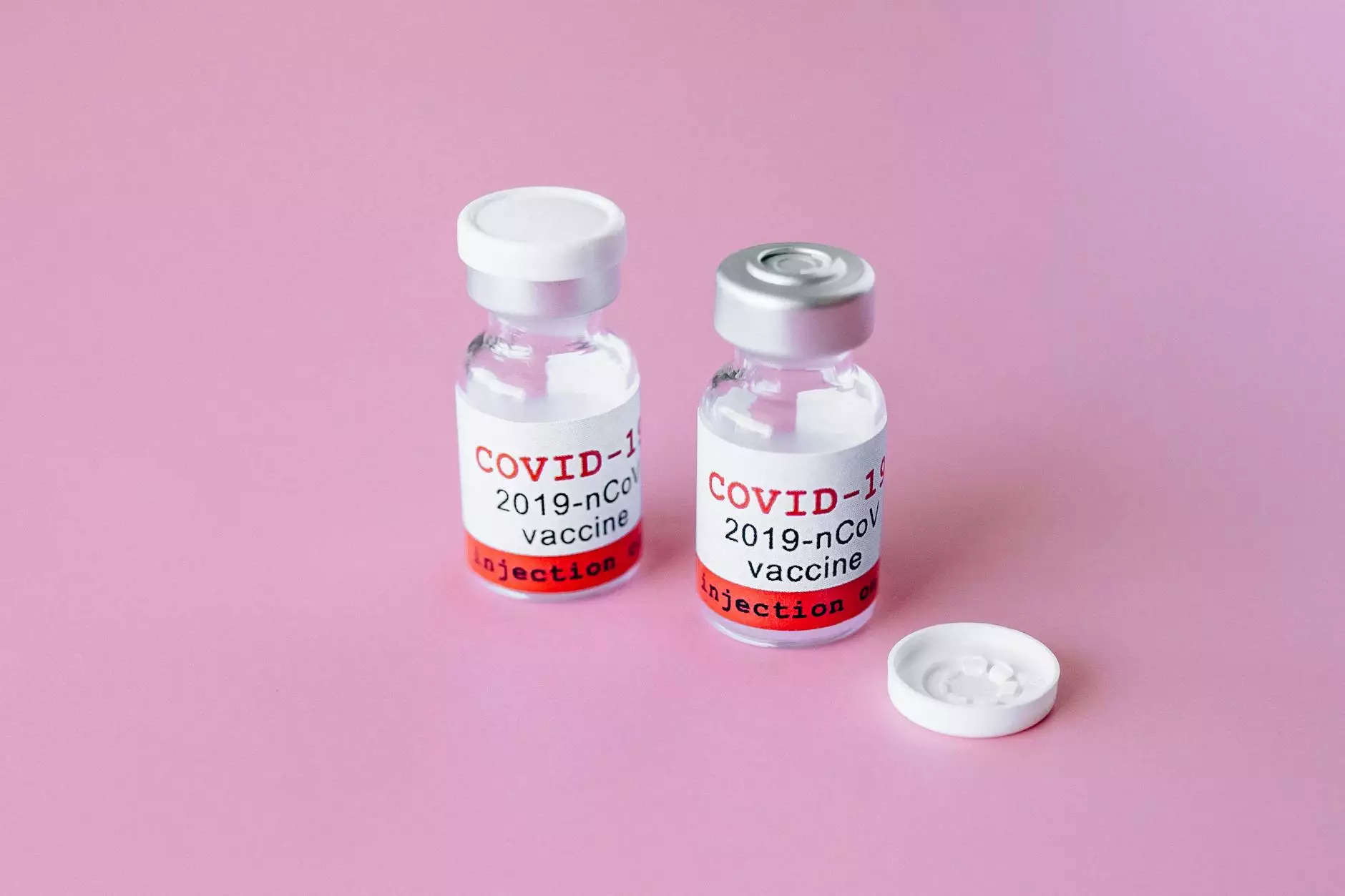 Welcome to the world of CHI St. Luke's Health - Performance Medicine! We are excited to announce our upcoming event, the CenterWell Open House in Conroe. Join us for an informative and engaging day where we showcase the comprehensive healthcare services we offer to the residents of the Houston area.
Discover the Best in Health Services
At CHI St. Luke's Health - Performance Medicine, our mission is to provide exceptional medical care that caters to the unique needs of our patients. With a team of highly skilled doctors, nurses, and technicians, we offer a wide range of specialized services to help individuals achieve optimal health and wellness.
Comprehensive Healthcare Solutions
Our commitment to delivering comprehensive healthcare solutions sets us apart from other providers in the industry. Whether you require preventive care, chronic disease management, or specialized treatments, our team is equipped with the knowledge and expertise to address your specific medical needs.
Primary Care Services
As part of our commitment to promoting overall wellness, our primary care services encompass routine check-ups, vaccinations, and screenings for various medical conditions. Our experienced primary care physicians focus on preventive measures and work closely with patients to develop personalized care plans.
Specialized Medical Services
In addition to our primary care offerings, CHI St. Luke's Health - Performance Medicine specializes in a variety of medical services to address specific health concerns. Our team consists of specialists in cardiology, neurology, orthopedics, and more, ensuring that you receive the highest quality care for your condition.
State-of-the-Art Facilities
We understand that receiving exceptional care requires access to state-of-the-art facilities and cutting-edge technology. Our center in Conroe is equipped with advanced diagnostic equipment and treatment technologies, allowing us to provide accurate diagnoses and effective treatment plans.
Advanced Imaging Services
Our advanced imaging services, including MRI, CT scans, and X-rays, enable our team of experts to detect and diagnose complex medical conditions with precision. With these innovative tools at our disposal, we can create tailored treatment plans that address your specific needs.
Minimally Invasive Procedures
Utilizing the latest advancements in minimally invasive surgery, our skilled surgeons can perform complex procedures with smaller incisions, resulting in reduced pain, faster recovery, and improved outcomes. Our commitment to employing cutting-edge techniques ensures that our patients receive the best possible care.
Personalized Approach to Medicine
At CHI St. Luke's Health - Performance Medicine, we believe in treating each patient as an individual with unique healthcare needs. Our personalized approach to medicine ensures that you receive tailored care and attention that is specific to your condition.
Collaborative Care Teams
We recognize the importance of collaborating with various specialists to deliver comprehensive care. Our care teams comprise experts from different disciplines who work together to develop personalized treatment plans. This holistic approach allows us to address the root causes of your health concerns and provide the best possible outcomes.
Patient-Centered Communication
We understand that effective communication is vital to building strong doctor-patient relationships. Our healthcare professionals prioritize listening to your concerns, answering your questions, and involving you in the decision-making process. We believe in empowering our patients to take an active role in their healthcare journeys.
Join Us at the CenterWell Open House - Conroe
Now that you have learned about the exceptional healthcare services offered by CHI St. Luke's Health - Performance Medicine, we invite you to join us at the CenterWell Open House in Conroe. This event is an excellent opportunity to explore our facility, meet our esteemed team of healthcare professionals, and gain valuable insights into our comprehensive medical offerings.
During the Open House, you can expect interactive presentations, live demonstrations, and the opportunity to engage with our experts. We will be showcasing our state-of-the-art equipment and highlighting the benefits of our personalized approach to medicine.
Whether you are a current patient or someone looking for high-quality healthcare in the Houston area, the CenterWell Open House is a valuable event you don't want to miss. Discover why CHI St. Luke's Health - Performance Medicine is recognized as a leading provider of medical care in the region.
Event Details
Date: [Event Date]
Time: [Event Time]
Location: [Event Venue]
Address: [Venue Address]
To secure your spot at the CenterWell Open House, please RSVP using the form on this page or contact our friendly staff for further assistance. We look forward to welcoming you to our facility and showcasing the outstanding healthcare services you can trust at CHI St. Luke's Health - Performance Medicine.
Remember, your health is our priority.