Welcome to Austin Heart Harker Heights - CHI St. Luke's Health - Performance Medicine
Jul 19, 2023
Health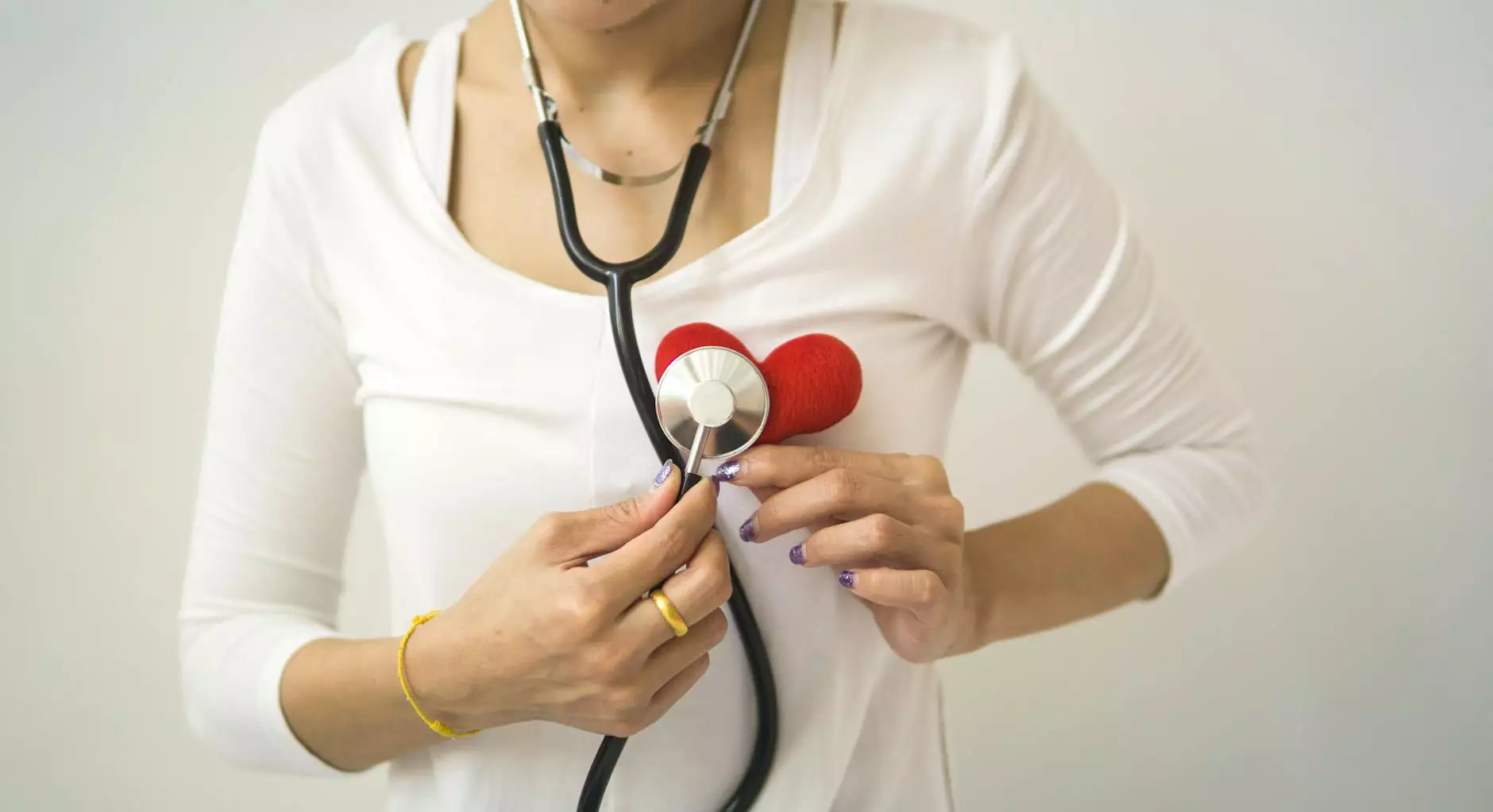 About CHI St. Luke's Health - Performance Medicine
CHI St. Luke's Health - Performance Medicine is a leading healthcare provider focused on delivering exceptional cardiac care to patients in Harker Heights, Texas. As part of the renowned Austin Heart network, our team of highly skilled physicians and medical professionals is committed to providing comprehensive, personalized, and innovative treatment options for individuals with cardiovascular conditions.
Premier Cardiac Care in Harker Heights
At Austin Heart Harker Heights, we understand the importance of maintaining a healthy heart and managing cardiac conditions effectively. Our state-of-the-art facility is equipped with the latest medical technologies, enabling us to offer unparalleled care to our patients. We strive to create a comfortable and supportive environment, ensuring that every individual receives the highest standard of treatment.
Compassionate and Expert Physicians
Our team of skilled physicians specializes in a wide range of cardiovascular services, including diagnostic procedures, medical interventions, and surgical treatments. With years of experience and extensive expertise, our physicians are leaders in the field of cardiology. They stay up-to-date with the latest research and advancements, ensuring that patients receive the most advanced and effective care possible.
Specialized Treatment Options
At Austin Heart Harker Heights, we offer a comprehensive range of specialized treatment options tailored to address various cardiac conditions. Our services include:
Cardiac Consultations: Our expert cardiologists provide thorough evaluations, diagnostic tests, and consultations to identify and manage cardiovascular conditions.
Interventional Cardiology: We offer minimally invasive procedures, such as angioplasty and stenting, to treat blocked coronary arteries and improve blood flow to the heart.
Electrophysiology: Our electrophysiologists specialize in diagnosing and treating heart rhythm disorders, offering advanced procedures like ablation and device implantation.
Cardiac Imaging: We provide a range of imaging services, including echocardiograms, stress tests, and cardiac MRI, allowing for accurate diagnosis and treatment planning.
Heart Failure Management: Our team offers comprehensive care for individuals with heart failure, including medical therapies, lifestyle management, and advanced treatment options like heart transplantation.
Cardiac Rehabilitations: We design personalized rehabilitation programs to help patients recover and improve their heart health after cardiac events or surgeries.
Personalized Care and Support
At Austin Heart Harker Heights, we believe in providing personalized care that meets the unique needs of each patient. Our team takes a patient-centered approach, collaborating closely with individuals to understand their concerns, goals, and preferences. We develop customized treatment plans that prioritize patient comfort, improve quality of life, and promote long-term cardiac health.
Conveniently Located in Harker Heights
Our facility is conveniently located in Harker Heights, making it easily accessible to individuals in the surrounding areas. We are committed to serving our local community, and our team is dedicated to ensuring a seamless and comfortable experience for all patients.
Contact Us for Exceptional Cardiac Care
If you or a loved one requires exceptional cardiac care in Harker Heights, look no further than Austin Heart – CHI St. Luke's Health - Performance Medicine. Our experienced team is ready to provide the highest quality of care, utilizing innovative treatments and compassionate support. Contact us today to schedule an appointment or learn more about our services.