Understanding OTC- Over The Counter Medication
Feb 8, 2022
Health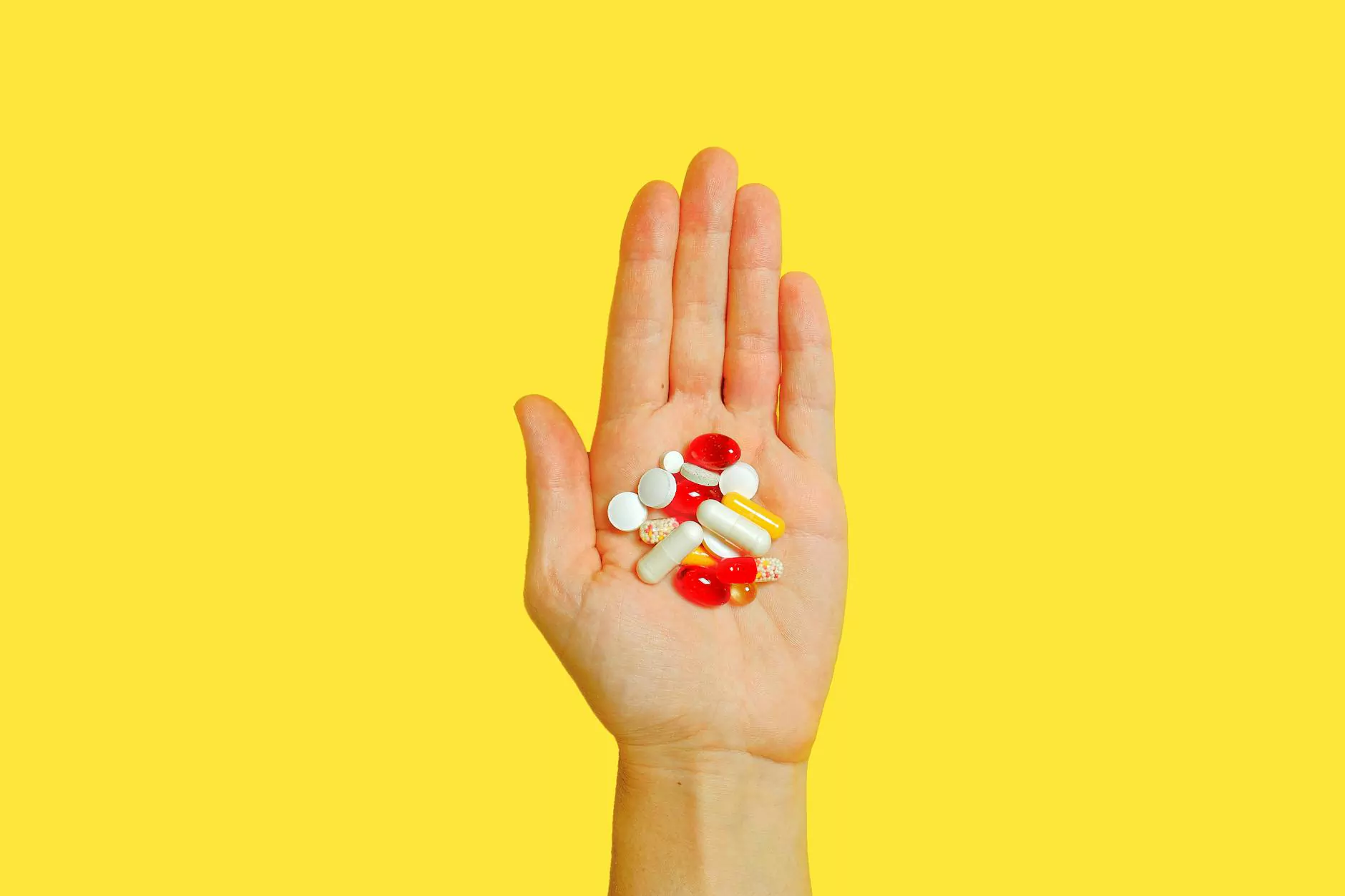 Welcome to CHI St. Luke's Health - Performance Medicine, your trusted source for all your health and wellness needs. In this informative guide, we will delve into the world of Over-The-Counter (OTC) medication, providing you with a comprehensive understanding of what they are, how they work, and why it is crucial to use them appropriately.
Why Understanding OTC Medication Matters
OTC medications have become increasingly popular for individuals seeking relief from various ailments and symptoms. They offer convenience and accessibility without requiring a prescription from a healthcare professional. However, it is vital to understand that OTC medications are not entirely risk-free. Misusing or overusing these drugs can lead to adverse effects and potentially harmful interactions with other medications you may be taking.
At CHI St. Luke's Health - Performance Medicine, we believe that knowledge is power when it comes to your health. By understanding OTC medication, you can make informed decisions about which drugs to choose and ensure your overall well-being.
The Different Types of OTC Medications
There is a wide range of OTC medications available, each designed to address specific symptoms and health conditions. From pain relievers to cough and cold remedies, let's explore some of the most commonly used types:
Pain Relievers
Pain relievers, such as nonsteroidal anti-inflammatory drugs (NSAIDs) and acetaminophen, are frequently used to alleviate minor aches and pains. They can help with headaches, muscle pain, menstrual cramps, and even reduce fever. However, it is crucial to follow the recommended dosage guidelines and avoid taking them for an extended period without consulting a healthcare professional.
Cough and Cold Remedies
When you're feeling under the weather, cough and cold remedies can provide temporary relief from symptoms like a runny nose, congestion, or cough. These medications may contain ingredients like decongestants, antihistamines, or expectorants. It's essential to read labels carefully and select products that target your specific symptoms.
Antacids and Acid Reducers
For individuals experiencing occasional heartburn or indigestion, antacids and acid reducers can bring relief by neutralizing stomach acid. These medications can be found in various forms, including tablets, liquids, and chewable tablets. It's crucial to understand the recommended dosage and avoid long-term use without medical guidance.
Allergy Medications
Allergy medications, such as antihistamines, are available over-the-counter to alleviate symptoms of seasonal allergies, like sneezing, itching, and watery eyes. While these medications can provide temporary relief, it is essential to follow the recommended usage instructions and consult a healthcare professional for severe or prolonged symptoms.
Sleep Aids
For individuals struggling with occasional sleeplessness, OTC sleep aids can be a helpful tool in promoting restful sleep. These medications often contain ingredients like diphenhydramine or doxylamine succinate. However, it's essential to use sleep aids judiciously and avoid long-term reliance on them without consulting your healthcare provider.
Using OTC Medications Appropriately
While OTC medications may offer relief and convenience, it's crucial to use them appropriately to avoid potential risks or complications. Here are some key guidelines to keep in mind:
Always read and follow the instructions provided on the packaging or the enclosed leaflet.
Pay attention to recommended dosages based on age, weight, and other relevant factors.
Be mindful of potential interactions with other medications, including prescription drugs, herbal supplements, or vitamins.
Consult your healthcare provider if you have any underlying medical conditions or are taking other medications to ensure compatibility.
Avoid exceeding the recommended dosage or using OTC medications for longer than the recommended period without medical guidance.
If you experience adverse effects or worsening symptoms, discontinue use and seek medical assistance.
CHI St. Luke's Health - Performance Medicine: Your Partner in Health
At CHI St. Luke's Health - Performance Medicine, we prioritize your well-being and aim to provide comprehensive healthcare resources. Our expert healthcare professionals are dedicated to helping you make informed decisions about your health and ensure the safe and appropriate use of OTC medications.
For more information on OTC medications and their proper usage, we invite you to visit our website or contact us directly. Together, we can navigate the world of OTC medication and empower you to take charge of your health.