The Basics of Estrogen Replacement Therapy for Women
Mar 17, 2021
Health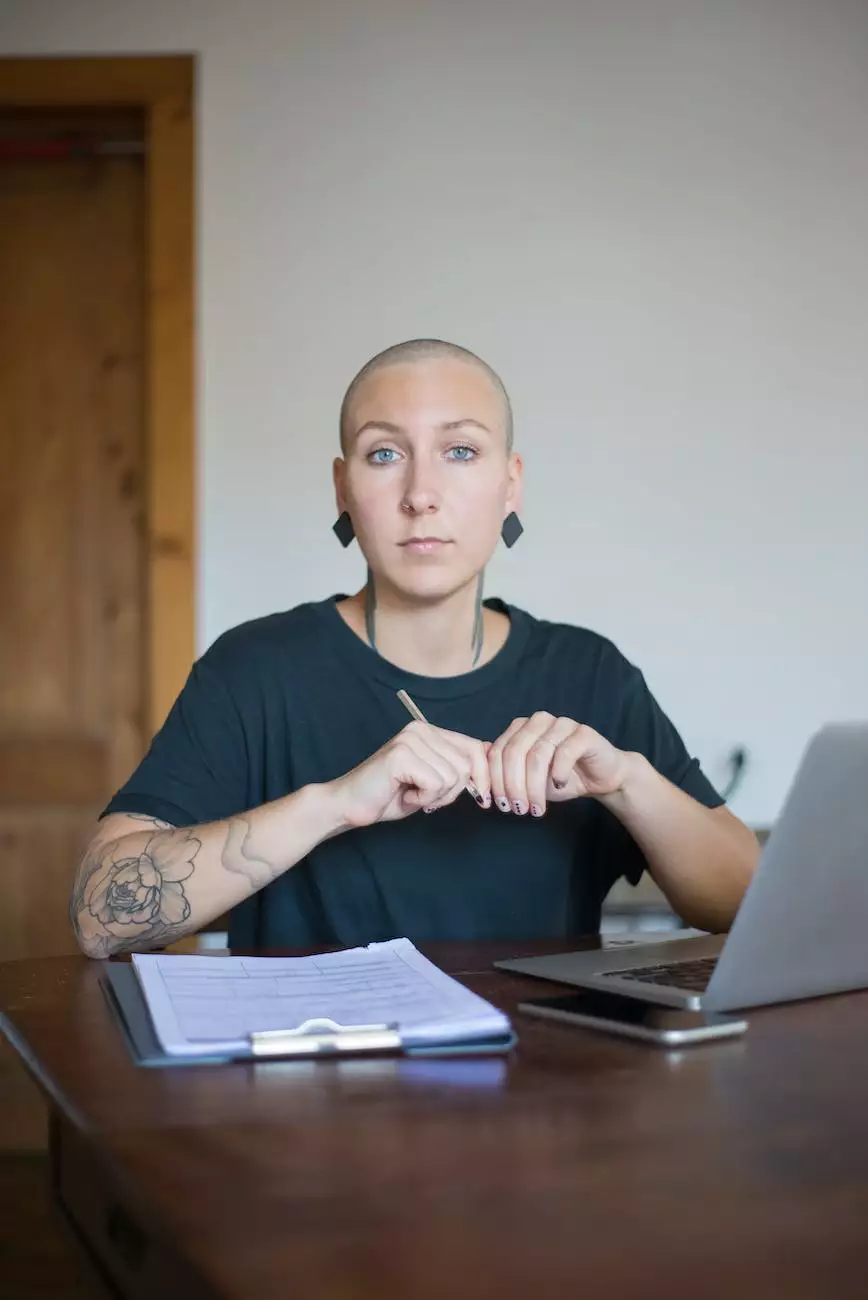 Welcome to CHI St. Luke's Health - Performance Medicine, where we provide comprehensive and specialized care to empower women's health and well-being. In this article, we will delve into the important topic of estrogen replacement therapy for women, discussing its benefits, considerations, and available treatment options.
Hormonal Balance and Its Importance
Hormonal balance plays a crucial role in a woman's overall health and quality of life. Estrogen, a key hormone in females, regulates various processes, including menstruation, bone density, cholesterol metabolism, and mood stability. However, as women age, their hormone levels may decline, leading to unpleasant symptoms and potential health risks.
Estrogen replacement therapy aims to restore hormonal balance by providing synthetic or bio-identical estrogen to the body. It can help alleviate symptoms associated with menopause, such as hot flashes, night sweats, vaginal dryness, and mood changes. Additionally, estrogen replacement therapy has been linked to improved bone health and reduced risk of osteoporosis.
Benefits of Estrogen Replacement Therapy
Estrogen replacement therapy offers various benefits for women experiencing menopause or hormonal imbalances. One of the primary advantages is the relief of menopausal symptoms, enhancing overall quality of life. These symptoms can often disrupt daily activities and affect sleep, leading to fatigue and irritability.
Moreover, estrogen replacement therapy plays a vital role in maintaining bone health. Estrogen helps regulate the balance between bone formation and resorption, reducing the risk of fractures and osteoporosis. By enhancing bone density, women can maintain their skeletal strength and reduce the likelihood of age-related bone loss.
Another significant benefit of estrogen replacement therapy is its positive impact on cardiovascular health. Estrogen helps maintain healthy cholesterol levels, reducing the risk of cardiovascular diseases such as heart attacks and strokes. Furthermore, it may decrease the incidence of colon cancer and potentially improve cognitive function.
Choosing the Right Treatment Option
At CHI St. Luke's Health - Performance Medicine, our expert healthcare providers understand that each woman's needs are unique. We offer personalized treatment options to ensure optimal results while considering individual medical history, lifestyle, and preferences. When considering estrogen replacement therapy, here are a few treatment options to discuss with your healthcare provider:
1. Oral Tablets:
Oral tablets are a common method of estrogen replacement therapy. They are convenient and straightforward to take, often requiring daily administration. Your healthcare provider will determine the appropriate dosage based on your specific needs and closely monitor your progress.
2. Topical Creams and Gels:
Topical estrogen creams and gels provide a localized delivery of estrogen to the body. They are applied to the skin, allowing for absorption into the bloodstream. This method may be suitable for individuals who prefer a non-oral route of administration or have difficulties swallowing tablets.
3. Transdermal Patches:
Transdermal patches offer an alternative way of delivering estrogen. These patches are applied to the skin, usually once or twice a week, and release a steady amount of estrogen over time. They eliminate the need for daily administration and provide a convenient option for women seeking long-lasting hormonal balance.
4. Vaginal Estrogen:
Vaginal estrogen products, such as creams, rings, or tablets, are specifically designed to address vaginal dryness and discomfort. These products deliver estrogen directly to the vaginal area, improving vaginal moisture and elasticity. Vaginal estrogen may be recommended for women experiencing symptoms related to genitourinary syndrome of menopause.
Considerations and Precautions
While estrogen replacement therapy offers numerous benefits, it is essential to consider individual factors, potential risks, and precautions associated with the treatment. Your healthcare provider will assess your medical history, current health status, and personal preferences to determine the suitability of estrogen replacement therapy for you.
Some common considerations include:
1. Hormone Receptor-Positive Breast Cancer:
Women with a history of hormone receptor-positive breast cancer may need to explore alternative treatment options due to estrogen's potential effect on cancer recurrence. It is crucial to discuss your medical history thoroughly with your healthcare provider before considering estrogen replacement therapy.
2. Blood Clotting Disorders:
Estrogen replacement therapy may increase the risk of blood clot formation, particularly in individuals with a history of blood clotting disorders. Your healthcare provider will evaluate your risk factors and determine the appropriateness of estrogen therapy for you.
3. Other Health Conditions:
If you have a history of liver disease, heart disease, or endometrial cancer, your healthcare provider will consider these factors when recommending a suitable estrogen replacement therapy option. Individual health conditions may require specific treatment approaches or additional precautions to ensure safety and effectiveness.
The Importance of Consultation
Prior to initiating estrogen replacement therapy or any hormonal treatment, it is crucial to have a thorough consultation with an experienced healthcare provider. At CHI St. Luke's Health - Performance Medicine, our team of experts will discuss your symptoms, conduct comprehensive evaluations, and collaborate with you to develop an individualized treatment plan.
During your consultation, our healthcare provider will explain the potential benefits and risks of estrogen replacement therapy, addressing any concerns or questions you may have. By tailoring the treatment to your unique needs, we aim to optimize outcomes while ensuring your safety and well-being.
Conclusion
Estrogen replacement therapy can significantly improve the quality of life for women experiencing menopausal symptoms or hormone imbalances. From relieving bothersome symptoms to enhancing bone health and reducing the risk of cardiovascular diseases, the benefits of estrogen replacement therapy are numerous.
However, it is crucial to seek expert advice from a qualified healthcare provider before initiating treatment. At CHI St. Luke's Health - Performance Medicine, our dedicated team is committed to providing personalized and comprehensive care, ensuring that each woman receives tailored treatment options that prioritize their overall health and well-being.
Contact us today to schedule a consultation and take the first step towards hormonal balance and optimized health.