Servicios - High-Quality Health Services at CHI St. Luke's Health - Performance Medicine
Mar 15, 2019
Health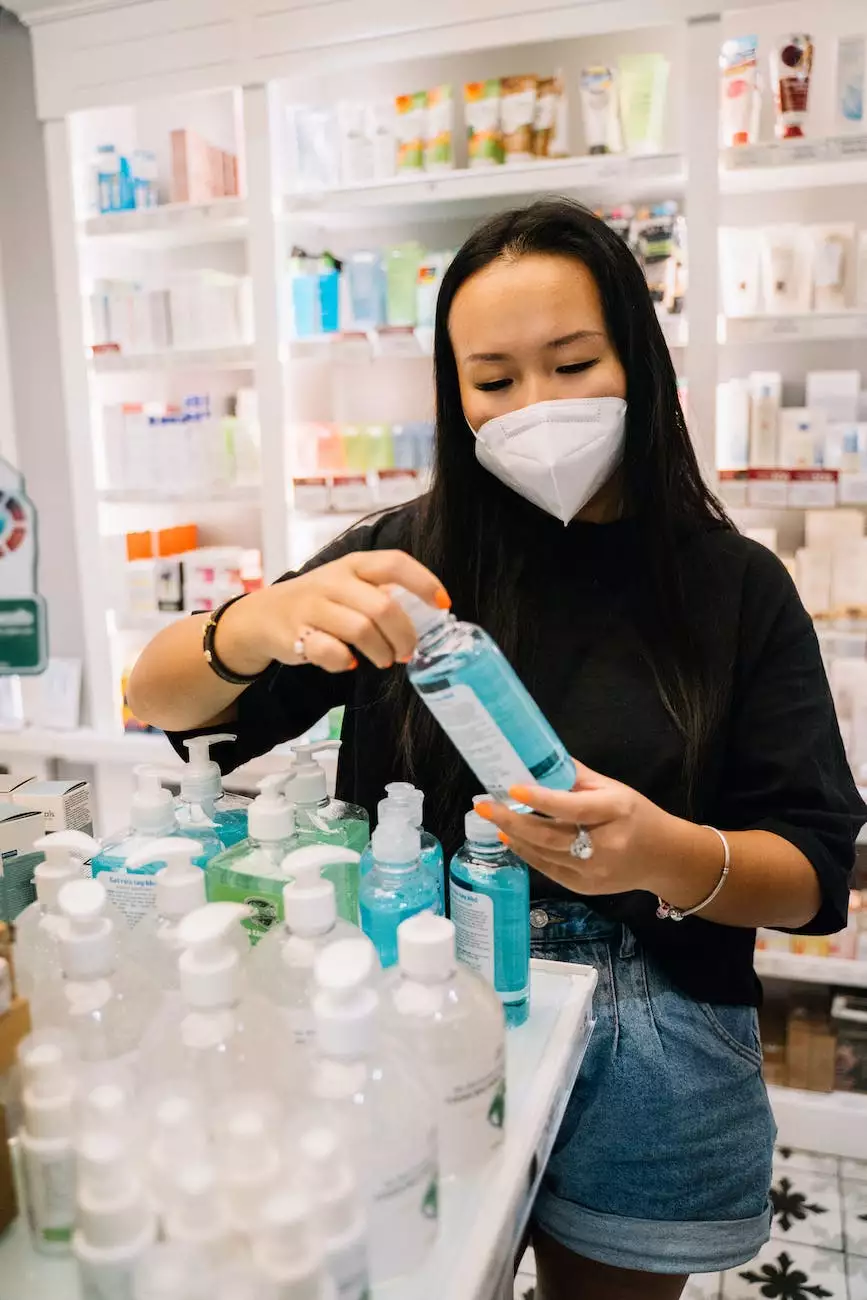 Overview
Welcome to CHI St. Luke's Health - Performance Medicine. As a leading provider of exceptional healthcare services, we are committed to enriching lives and promoting well-being within the community. Our comprehensive range of services cater to individuals seeking personalized care and top-tier medical solutions. Equipped with state-of-the-art facilities and staffed by a team of experienced professionals, we strive to deliver optimal outcomes and an exceptional patient experience.
Our Commitment to Health
At CHI St. Luke's Health - Performance Medicine, we prioritize your health and work diligently to address your unique needs. Our holistic approach to healthcare encompasses a wide array of services that span across various specialties. Whether it's preventive care, diagnostics, or specialized treatments, our experts are here to provide you with personalized and effective solutions to enhance your overall well-being.
Comprehensive Range of Services
1. Preventive Medicine
Our preventive medicine services focus on helping you maintain optimal health through early detection and proactive measures. Regular check-ups, screenings, and vaccinations form the foundation of our preventive care approach. By identifying potential risks and addressing them promptly, we empower you to prioritize your health and minimize the likelihood of future complications.
2. Performance Enhancement
At CHI St. Luke's Health - Performance Medicine, we understand the importance of peak performance in everyday life, whether it's as an athlete or an individual striving for optimal functionality. Our performance enhancement services include specialized evaluations, personalized exercise programs, sports nutrition counseling, and injury prevention strategies. Our experienced team collaborates with you to help you achieve your goals, optimize your performance, and reach new heights.
3. Rehabilitation and Recovery
Injuries or chronic conditions can significantly impact your day-to-day activities and quality of life. Our rehabilitation and recovery services aim to restore your physical function, reduce pain, and enhance your overall well-being. Through advanced therapies, personalized treatment plans, and a multidisciplinary approach, our team of experts works tirelessly to help you regain mobility, improve strength, and optimize your recovery.
4. Mind-Body Wellness
At CHI St. Luke's Health - Performance Medicine, we recognize the crucial connection between the mind and body. Our mind-body wellness services offer a comprehensive approach to mental and emotional well-being. From stress management and mindfulness techniques to counseling and behavioral therapies, our dedicated professionals are here to support your mental well-being and help you navigate life's challenges.
5. Nutritional Guidance
Nutrition plays a fundamental role in maintaining a healthy lifestyle. Our team of registered dieticians provides customized nutritional guidance and counseling to help you make informed choices for better health. By addressing your unique nutritional needs, we empower you to optimize your diet, manage chronic conditions, and achieve overall wellness.
6. Integrative Medicine
Complementing traditional medical approaches, our integrative medicine services combine evidence-based techniques with alternative therapies. Our team of experts integrates holistic modalities such as acupuncture, herbal medicine, and mind-body practices to promote healing, relieve pain, and support your overall wellness journey.
Experience the Difference
When it comes to your health, trust CHI St. Luke's Health - Performance Medicine to provide you with exceptional care, personal attention, and innovative solutions. Our dedicated team of professionals is committed to your well-being, and with our comprehensive range of services, we are here to meet all your health needs. Contact us today to schedule an appointment and take the first step towards achieving your health goals.