Spinal Stenosis - Dallas
Aug 30, 2023
Health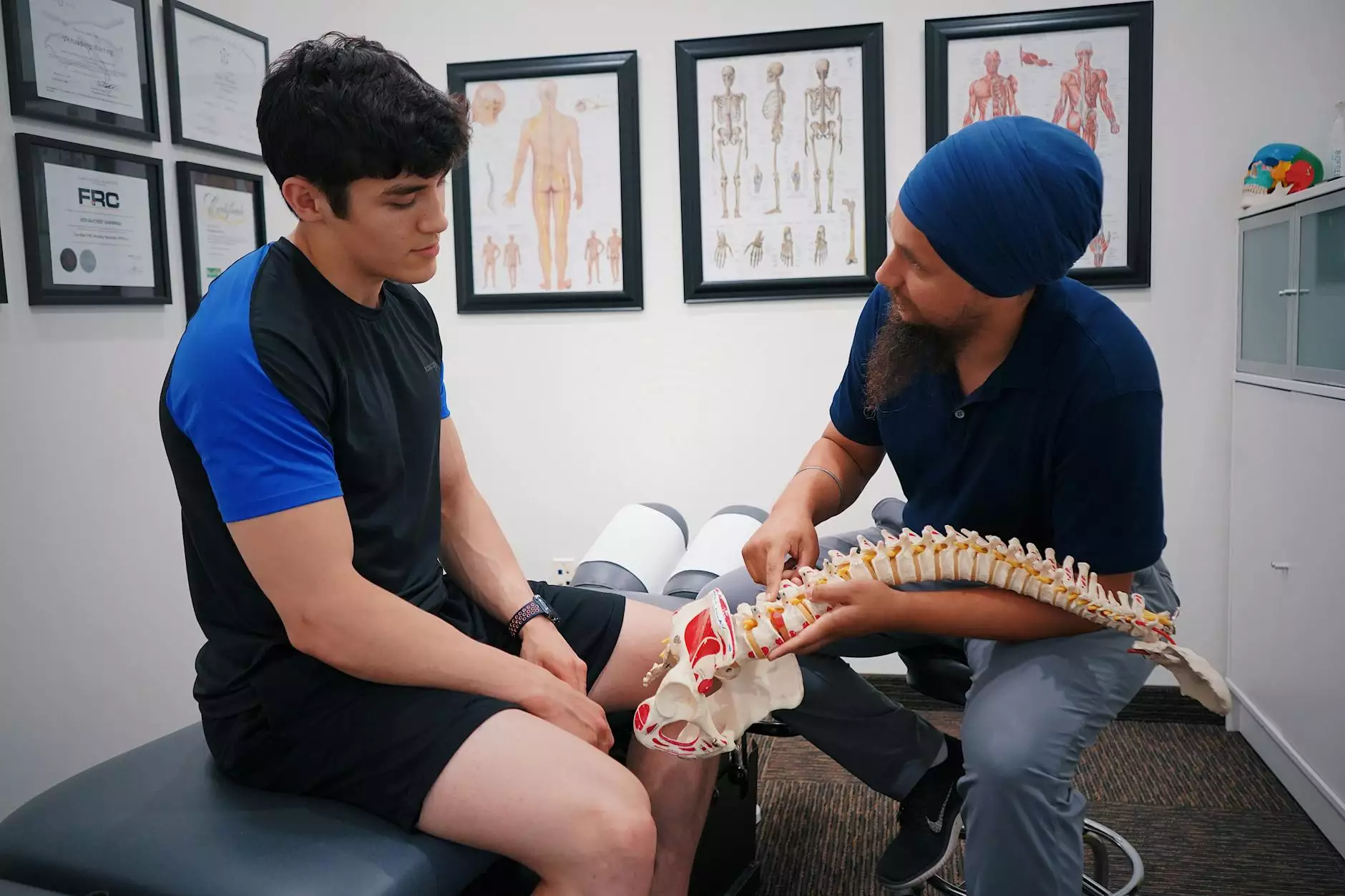 Understanding Spinal Stenosis
Spinal stenosis is a common condition that occurs when the spaces within your spine become narrow, resulting in compression of the spinal cord and nerves. This can lead to various symptoms, such as pain, numbness, and weakness in the affected areas of the body.
Causes of Spinal Stenosis
Spinal stenosis can be caused by several factors, including:
Age-related wear and tear: As we age, the discs in our spine may degenerate, leading to a narrowing of the spinal canal.
Herniated discs: When a disc in the spine ruptures or protrudes, it can cause compression on the nerves and spinal cord.
Spinal injuries: Traumatic injuries to the spine can result in the development of spinal stenosis.
Genetic factors: Some individuals may have a predisposition to developing spinal stenosis due to their genetic makeup.
Symptoms of Spinal Stenosis
The symptoms of spinal stenosis can vary depending on the location and severity of the condition. Common symptoms include:
Back pain
Leg pain
Numbness or tingling
Difficulty walking or maintaining balance
Weakened muscles
Bowel or bladder dysfunction (in severe cases)
Treatment Options
At CHI St. Luke's Health - Performance Medicine, we offer comprehensive treatment options for spinal stenosis:
1. Non-Surgical Treatments
Non-surgical treatments are usually the first line of defense against spinal stenosis, and they include:
Physical therapy: Strengthening exercises and stretches can help relieve pressure on the spine.
Medications: Pain relievers and anti-inflammatory drugs can help manage symptoms.
Epidural steroid injections: These injections can provide temporary relief by reducing inflammation.
2. Minimally Invasive Procedures
If non-surgical treatments do not provide sufficient relief, our team may recommend minimally invasive procedures:
Laminectomy: This procedure involves removing a portion of the vertebrae to create more space within the spinal canal.
Foraminotomy: In this procedure, the surgeon enlarges the passageways where the nerves exit the spinal canal.
Interspinous spacer implantation: A device is implanted between the vertebrae to help alleviate pressure on the nerves.
3. Surgical Intervention
In severe cases of spinal stenosis, surgery may be necessary. Our experienced surgeons specialize in various surgical procedures, such as:
Spinal fusion: This procedure fuses two or more vertebrae together to create stability and reduce pain.
Artificial disc replacement: Damaged discs are replaced with artificial discs, preserving natural motion in the spine.
Dynamic stabilization: This procedure stabilizes the spine while maintaining flexibility using specialized hardware.
Comprehensive Care for Spinal Stenosis at CHI St. Luke's Health - Performance Medicine
At CHI St. Luke's Health - Performance Medicine in Dallas, we prioritize providing comprehensive care for patients with spinal stenosis. Our team of skilled physicians utilizes advanced diagnostic techniques and state-of-the-art treatment options to ensure the best possible outcomes for our patients.
If you are experiencing symptoms of spinal stenosis, it is important to seek prompt medical attention. Schedule a consultation with our specialists today to receive the personalized care you deserve.