Symptoms of Mild Depression and Their Link to Low T
Jan 8, 2021
Health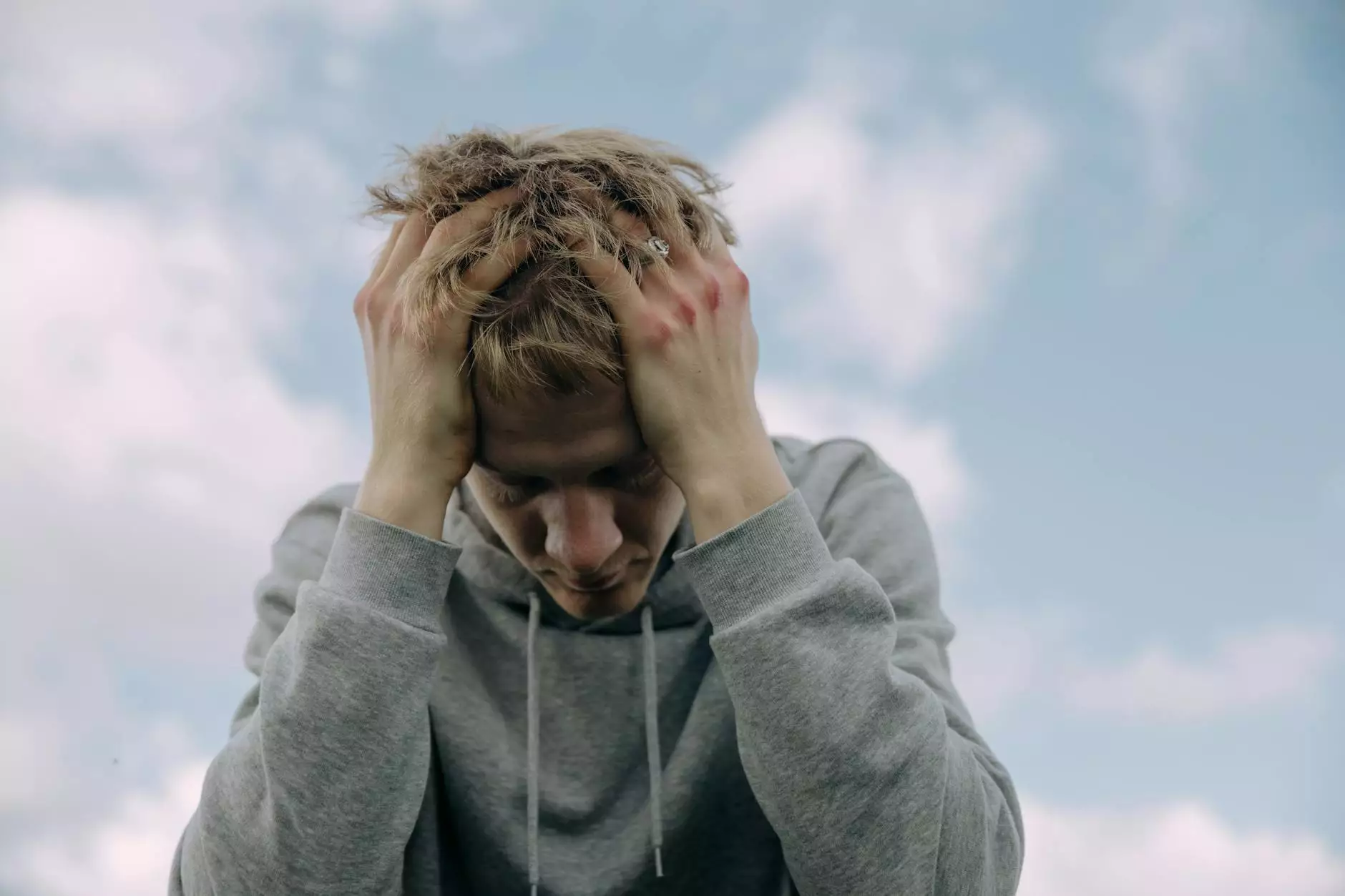 Are you experiencing a persistent feeling of sadness, loss of interest, or lack of motivation? These could be symptoms of mild depression, a condition that affects millions of people around the world. If you suspect you may be dealing with mild depression, it's important to understand the potential factors contributing to your mental health and seek appropriate help. One factor that often goes unnoticed is the link between low testosterone (Low T) levels and depression. Here at CHI St. Luke's Health - Performance Medicine, we specialize in providing comprehensive solutions to address your specific needs and improve your overall well-being.
Understanding Mild Depression
Mild depression, also known as dysthymia, is a long-term form of depression that is less severe compared to major depressive disorder. While the symptoms may not be as intense, their persistence can still significantly impact your daily life and overall happiness. Some common symptoms of mild depression include:
Feeling sad or down most of the time
Loss of interest or pleasure in activities you once enjoyed
Fatigue and lack of energy
Trouble concentrating or making decisions
Changes in appetite or weight
Sleep disturbances, such as insomnia or oversleeping
Feelings of worthlessness or excessive guilt
Difficulty maintaining relationships
If you can relate to any of these symptoms, it's essential to seek professional guidance to determine the best course of action for your mental well-being.
The Connection Between Low Testosterone and Depression
Research has shown a strong correlation between low testosterone (Low T) levels and depression. Testosterone is a hormone that plays a crucial role in the development and maintenance of various bodily functions, including mood regulation. When testosterone levels are low, it can lead to hormonal imbalances and impact your mental health.
Low testosterone levels can contribute to the development or exacerbation of depressive symptoms. Studies have indicated that individuals with low testosterone are more likely to experience feelings of sadness, irritability, and a reduced quality of life. Additionally, low testosterone levels can affect sleep patterns, energy levels, and overall motivation, further aggravating depressive symptoms.
Addressing Mild Depression and Low Testosterone at CHI St. Luke's Health - Performance Medicine
CHI St. Luke's Health - Performance Medicine offers comprehensive solutions to address both mild depression and low testosterone levels. Our team of experienced professionals understands the importance of a holistic approach to improve mental and physical well-being. We provide personalized treatment plans tailored to your specific needs, aiming to restore hormonal balance and alleviate depressive symptoms.
Our Approach
At CHI St. Luke's Health - Performance Medicine, we believe in a patient-centered approach that incorporates evidence-based practices. Our highly skilled team utilizes advanced diagnostic techniques to assess your hormone levels and identify any underlying causes contributing to your mild depression. With accurate information, we can develop a targeted treatment plan that may include:
Hormone replacement therapy to restore testosterone levels
Psychological counseling and therapy to address depressive symptoms
Behavioral interventions and lifestyle modifications for overall well-being
Regular follow-ups and adjustments to optimize outcomes
We understand the importance of a comprehensive and personalized treatment approach, and our dedicated team is committed to supporting you throughout your journey towards improved mental health and well-being. With our expertise and compassionate care, you can regain control of your life and find relief from the symptoms of mild depression.
Take the First Step Towards Better Mental Health
If you're ready to take charge of your mental well-being and explore the potential connection between mild depression and low testosterone levels, we are here to help. Contact CHI St. Luke's Health - Performance Medicine today to schedule a consultation and learn more about our tailored treatment options. Our experienced team is dedicated to providing you with the highest standard of care, ensuring your journey towards mental wellness is as smooth as possible.