Your Thyroid and Low Testosterone - CHI St. Luke's Health - Performance Medicine
Nov 22, 2019
Health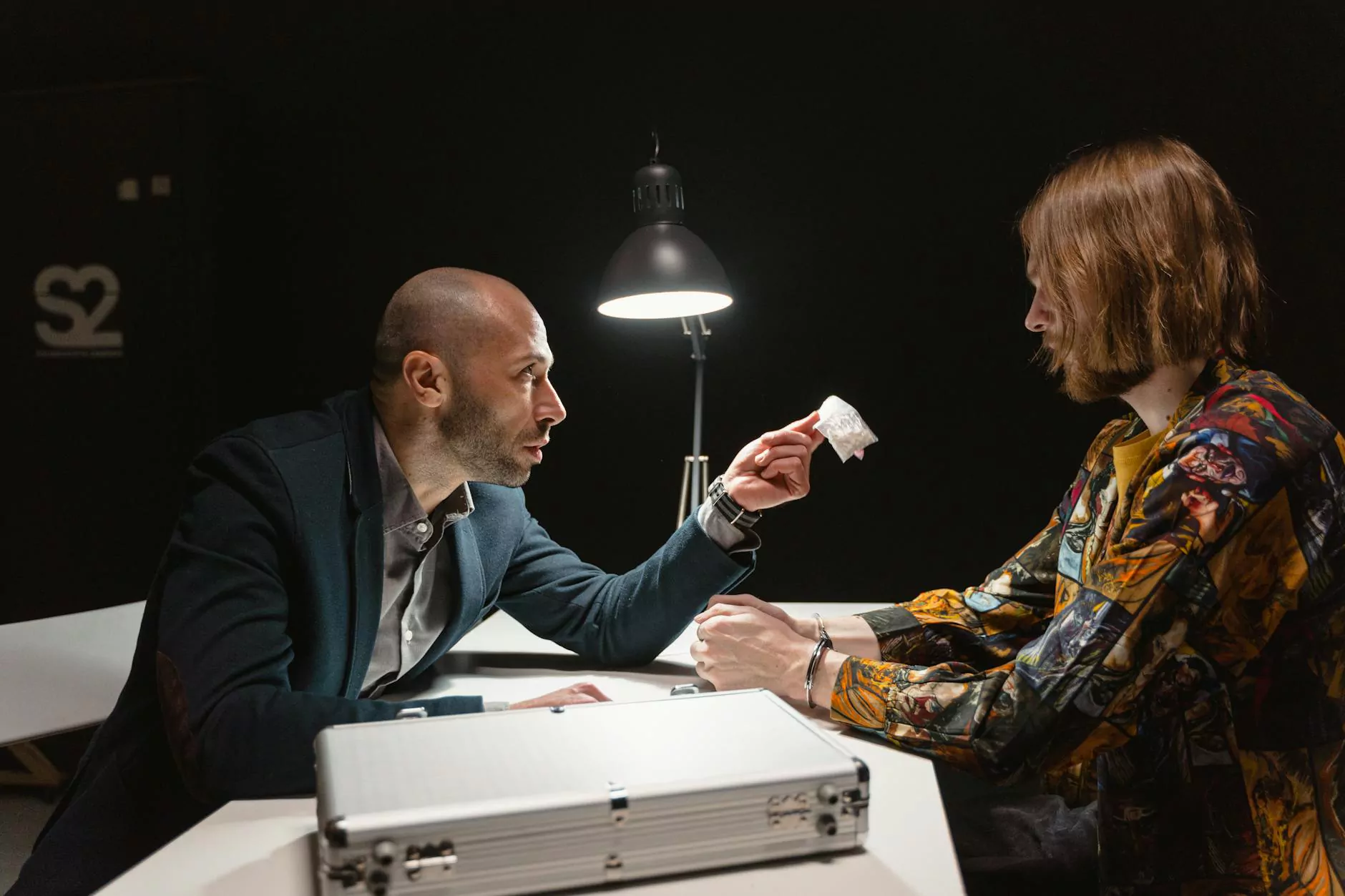 Understanding the Link between Thyroid and Testosterone
When it comes to hormonal health, there is often an intricate interplay between various hormones within the body. In the context of thyroid and testosterone, it is crucial to understand how these two hormone systems can influence each other and impact overall health and wellbeing.
The Thyroid Gland and Its Functions
The thyroid gland, located in the neck, plays a vital role in regulating metabolism, energy production, body temperature, and growth and development. It secretes hormones, primarily thyroxine (T4) and triiodothyronine (T3), which are responsible for controlling various bodily functions.
Imbalances in thyroid hormone levels can have significant consequences on the body. One such consequence is the potential impact on testosterone production and regulation.
Thyroid Dysfunction and Low Testosterone Levels
Thyroid dysfunction, including conditions such as hypothyroidism (underactive thyroid) and hyperthyroidism (overactive thyroid), can disrupt the delicate hormonal balance within the body and affect testosterone levels.
In cases of hypothyroidism, where the thyroid gland produces insufficient thyroid hormones, research suggests a potential link to low testosterone. This can lead to symptoms such as fatigue, reduced libido, weight gain, and decreased muscle mass.
On the other hand, hyperthyroidism, characterized by excessive thyroid hormone production, may also impact testosterone levels. Higher thyroid hormone levels can lead to an increase in a protein called sex hormone-binding globulin (SHBG), which binds to free testosterone in the bloodstream, rendering it less available to the body's tissues.
Recognizing the Symptoms of Thyroid and Testosterone Imbalance
Identifying the symptoms of thyroid and testosterone imbalances is crucial in determining the appropriate course of action and seeking timely medical intervention. Some common symptoms include:
Fatigue and low energy levels
Weight gain or difficulty losing weight
Mood swings and irritability
Decreased libido and sexual dysfunction
Difficulty concentrating and cognitive impairment
Muscle weakness and decreased muscle mass
Depression and anxiety
Thinning hair and dry skin
Irregular menstrual cycles (in females)
Increased sensitivity to cold or heat
If you experience any of these symptoms, it is essential to consult with a qualified healthcare professional who specializes in hormonal imbalances, such as the experts at CHI St. Luke's Health - Performance Medicine.
Diagnosis and Treatment Options
Accurate diagnosis is crucial in understanding the underlying cause of thyroid and testosterone imbalances. Our team of specialists at CHI St. Luke's Health - Performance Medicine employs advanced diagnostic techniques to determine the precise nature of hormonal disruptions.
Treatment options for thyroid and low testosterone can vary depending on the specific diagnosis and individual needs. A personalized approach is crucial to addressing the unique circumstances of each patient. Some common treatment modalities include:
Hormone replacement therapy (HRT): This involves replacing deficient or imbalanced hormones, such as thyroid or testosterone, with synthetic or bioidentical counterparts.
Medication: Certain medications may be prescribed to address underlying thyroid conditions or to manage symptoms associated with low testosterone.
Lifestyle modifications: Adopting a healthy lifestyle, including regular exercise, balanced nutrition, stress management, and adequate sleep, can have a positive impact on hormonal balance.
Supplementation: In some cases, targeted supplementation with specific vitamins, minerals, or herbal extracts may be recommended to support thyroid and testosterone function.
Monitoring and follow-up care: Regular monitoring and follow-up appointments with our specialists are crucial in evaluating treatment progress and making any necessary adjustments.
Choose CHI St. Luke's Health - Performance Medicine for Comprehensive Care
When it comes to optimizing your hormonal health, choosing the right healthcare provider is essential. At CHI St. Luke's Health - Performance Medicine, we are committed to delivering comprehensive care and personalized treatment plans tailored to each patient's needs.
Our team of experienced specialists understands the intricate relationship between thyroid and testosterone and is dedicated to providing evidence-based, cutting-edge solutions for hormone-related conditions.
If you suspect a thyroid or testosterone imbalance, do not hesitate to schedule a consultation with us. Together, we can embark on a journey towards optimal hormonal balance and improved overall wellbeing.