TRT and Its Potential Role in Diabetes Treatment
Jan 15, 2019
Health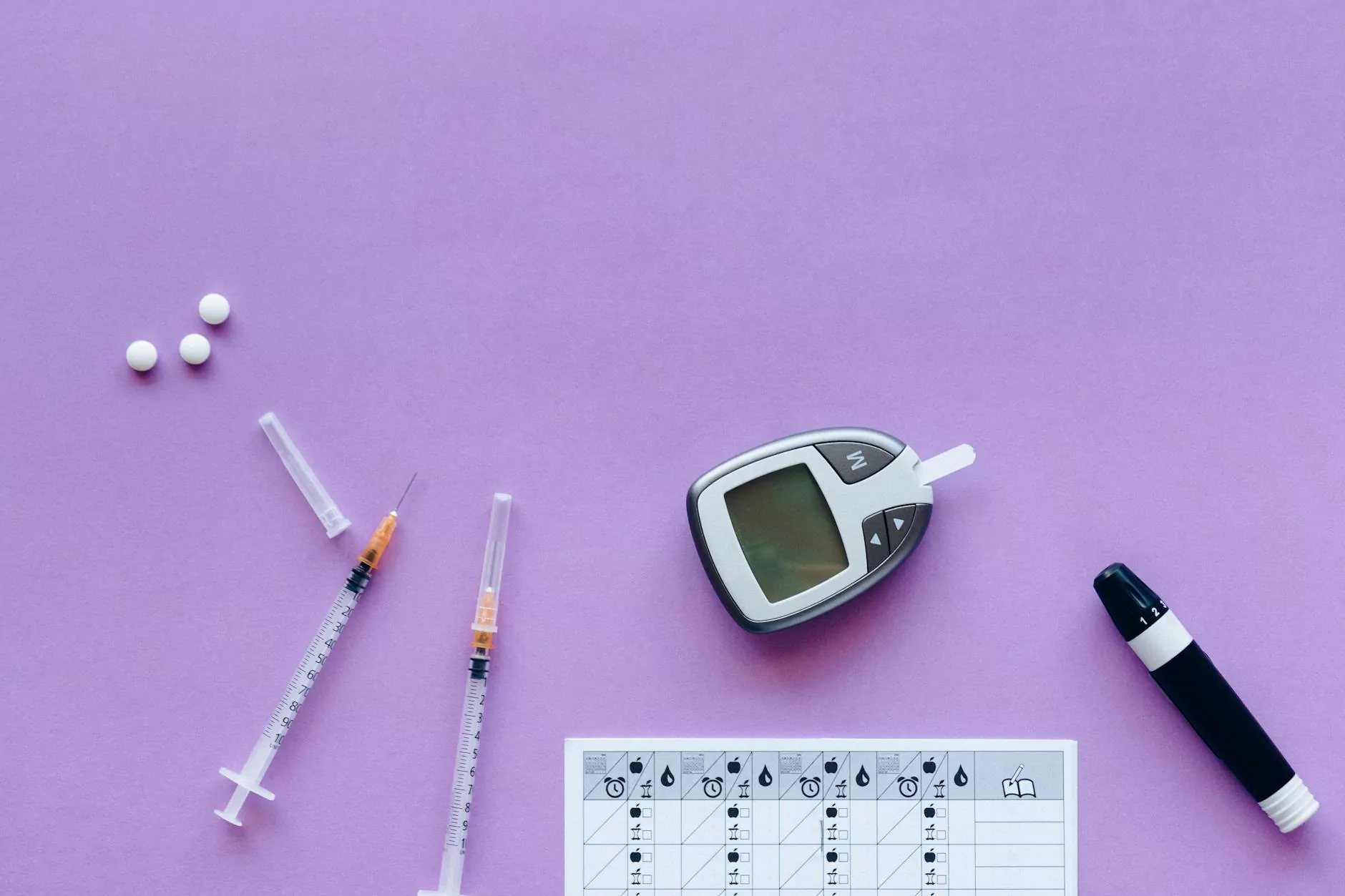 Welcome to CHI St. Luke's Health - Performance Medicine, a trusted name in the field of health and wellness. In this article, we will explore the potential role of Testosterone Replacement Therapy (TRT) in the treatment of diabetes. Diabetes, a chronic condition affecting millions worldwide, requires comprehensive management to prevent complications and improve quality of life.
The Link Between Testosterone and Diabetes
Research has shown a clear association between low testosterone levels and an increased risk of developing type 2 diabetes. Testosterone, a hormone predominantly found in males but also present in females, plays a crucial role in the regulation of glucose metabolism. When testosterone levels are low, the body's ability to effectively utilize insulin and maintain healthy blood sugar levels diminishes.
Several studies have highlighted the impact of low testosterone on insulin sensitivity, glucose tolerance, and pancreatic function. Men with lower testosterone levels are more likely to experience insulin resistance, leading to higher blood sugar levels and an elevated risk of developing diabetes.
Testosterone Replacement Therapy and Diabetes
Testosterone Replacement Therapy (TRT) has gained significant attention as a potential treatment option for individuals with diabetes, particularly those with low testosterone levels. By optimizing testosterone levels, TRT aims to address the underlying hormonal imbalances that contribute to diabetes onset and progression.
TRT can help improve insulin sensitivity, enhance glucose uptake by cells, and promote glycemic control. It works by replenishing testosterone levels through various administration methods, such as injections, patches, gels, or pellets, based on individual needs and preferences. Consultation with a healthcare professional specializing in hormone therapy is essential to determine the most suitable TRT approach.
The Benefits of Testosterone Replacement Therapy for Diabetes
1. Improved Insulin Sensitivity: TRT can enhance the body's response to insulin, making it easier for cells to utilize glucose effectively. This improved insulin sensitivity can help maintain stable blood sugar levels and reduce complications associated with diabetes.
2. Reduced Cardiovascular Risks: Diabetes increases the risk of cardiovascular conditions such as heart disease and stroke. TRT has been shown to improve cardiovascular health markers, including cholesterol levels, blood pressure, and arterial function, potentially reducing the risk of heart-related complications.
3. Increased Muscle Mass and Strength: TRT can contribute to the development of lean muscle mass and increased strength. This can aid in weight management, as muscle burns more calories than fat, potentially helping individuals with diabetes manage their weight and overall health.
4. Enhanced Mood and Well-being: Low testosterone levels are often associated with low mood, decreased energy levels, and a reduced sense of well-being. TRT can help alleviate these symptoms, improving overall mood and quality of life for individuals with diabetes.
CHI St. Luke's Health - Performance Medicine: Your Trusted Partner in Health
At CHI St. Luke's Health - Performance Medicine, our experienced healthcare professionals specialize in providing comprehensive, patient-centered care for individuals seeking effective diabetes management strategies. Through our integrated approach, we combine evidence-based medicine with personalized treatment plans to optimize your health and well-being.
With a focus on hormone optimization, including Testosterone Replacement Therapy, we aim to address the underlying hormonal imbalances that contribute to diabetes and promote improved health outcomes. Our team of experts will work closely with you to develop a tailored treatment plan that suits your unique needs and goals.
Conclusion
In summary, Testosterone Replacement Therapy (TRT) has shown promising potential in the treatment of diabetes. By addressing low testosterone levels, TRT can enhance insulin sensitivity, control blood sugar levels, and reduce the risk of complications associated with diabetes.
CHI St. Luke's Health - Performance Medicine is your trusted partner on this journey towards better health. Contact us today to schedule a consultation and discover how our experienced healthcare professionals can help you improve your diabetes management and overall well-being.