Poor Air Quality in Dallas — Is Your Hormonal Health at CHI St. Luke's Health - Performance Medicine
Oct 27, 2022
Health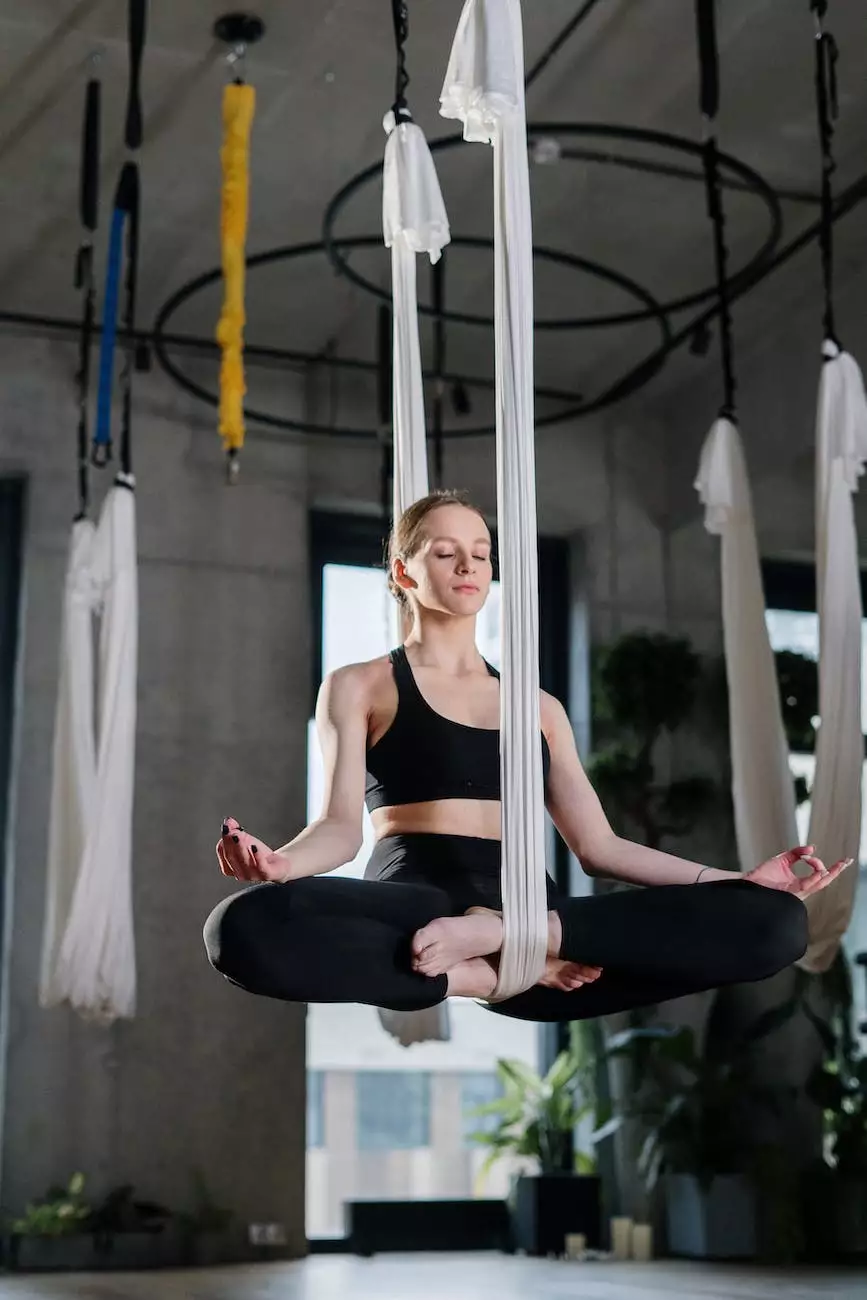 Introduction
Welcome to CHI St. Luke's Health - Performance Medicine, your trusted partner in improving your overall health and well-being. In this article, we will explore the effects of poor air quality in Dallas on your hormonal health and discuss how our expert team can assist you in mitigating these impacts.
The Impact of Poor Air Quality on Hormonal Health
Air pollution is a significant environmental concern that affects millions of people worldwide. Unfortunately, Dallas is not exempt from this issue. The existence of pollutants such as ozone, particulate matter, and volatile organic compounds in the air can have adverse effects on our health, including our hormonal balance.
Hormones play a critical role in regulating numerous bodily functions, including metabolism, reproduction, growth, and mood. Exposure to pollutants in the air can disrupt this delicate balance and lead to hormonal imbalances. This, in turn, may contribute to various health conditions, ranging from thyroid disorders to fertility issues and even mental health disorders.
The Link Between Poor Air Quality and Hormonal Imbalances
Studies have shown a clear association between exposure to air pollution and disruptions in hormonal levels. The harmful pollutants, such as benzene and dioxins, can interfere with the endocrine system, which is responsible for producing and regulating hormones in the body.
Poor air quality can affect specific hormonal systems, including:
Thyroid Hormones: Thyroid hormones control metabolism and energy production. Exposure to air pollutants can interfere with thyroid function, leading to hypothyroidism or hyperthyroidism.
Reproductive Hormones: Both male and female reproductive systems are vulnerable to the effects of pollutants. Poor air quality has been linked to menstrual irregularities, decreased fertility, and complications during pregnancy.
Stress Hormones: The stress hormone cortisol is crucial for managing stress and maintaining overall well-being. However, exposure to air pollution may lead to excessive cortisol production, resulting in chronic stress, anxiety, and mood disorders.
Recognizing the Symptoms of Hormonal Imbalances
Identifying the symptoms associated with hormonal imbalances can be challenging, as they often overlap with other medical conditions. However, if you are experiencing any of the following signs, it might be worth considering the impact of poor air quality on your hormonal health:
Unexplained weight fluctuations
Irregular menstrual cycles or reproductive issues
Chronic fatigue and low energy levels
Mood swings and irritability
Difficulty concentrating or memory problems
Intolerances or allergies
Hair loss or changes in hair texture
Sleep disturbances
If you are experiencing any of these symptoms, it is essential to consult with our expert team at CHI St. Luke's Health - Performance Medicine for a comprehensive evaluation of your hormonal health.
How CHI St. Luke's Health - Performance Medicine Can Help
At CHI St. Luke's Health - Performance Medicine, we are dedicated to providing personalized and evidence-based solutions to optimize your hormonal health. Our specialists understand the profound impact of poor air quality on your well-being and are committed to helping you mitigate its effects through a holistic approach.
Comprehensive Hormonal Health Assessment
We begin by conducting a comprehensive hormonal health assessment, which includes reviewing your medical history, performing necessary laboratory tests, and evaluating your symptoms. This thorough evaluation allows our experts to identify any hormonal imbalances and customize a treatment plan tailored to your specific needs.
Targeted Hormone Therapy
Our team of experienced practitioners utilizes targeted hormone therapy when appropriate. This may involve hormone replacement therapy, supplementation, or other therapies designed to restore hormonal balance and alleviate your symptoms.
Lifestyle Modifications
In addition to medical interventions, we emphasize the importance of lifestyle modifications in improving your hormonal health. Our specialists will guide you through dietary recommendations, exercise routines, stress management techniques, and environmental adjustments to minimize the impact of poor air quality on your well-being.
Collaborative Approach to Care
At CHI St. Luke's Health - Performance Medicine, we believe in a collaborative approach to care. Our team of experts works closely together to ensure that you receive comprehensive and coordinated care. We collaborate with other specialists as needed, such as endocrinologists, pulmonologists, and environmental health experts, to provide you with the most effective solutions.
Continued Support and Monitoring
We understand that hormonal health is an ongoing journey. Our dedicated team provides continued support and monitoring to track your progress and make any necessary adjustments to your treatment plan. This ensures that you receive the highest level of care throughout your wellness journey.
Conclusion
Poor air quality in Dallas can have profound implications for your hormonal health. By recognizing the link between air pollution and hormonal imbalances, you have taken an essential step towards improving your well-being. CHI St. Luke's Health - Performance Medicine is here to support you on this journey, offering comprehensive assessments, targeted therapies, and personalized care. Don't let poor air quality compromise your health - take action today!