About CHI St. Luke's Health - Performance Medicine
Jun 7, 2020
Health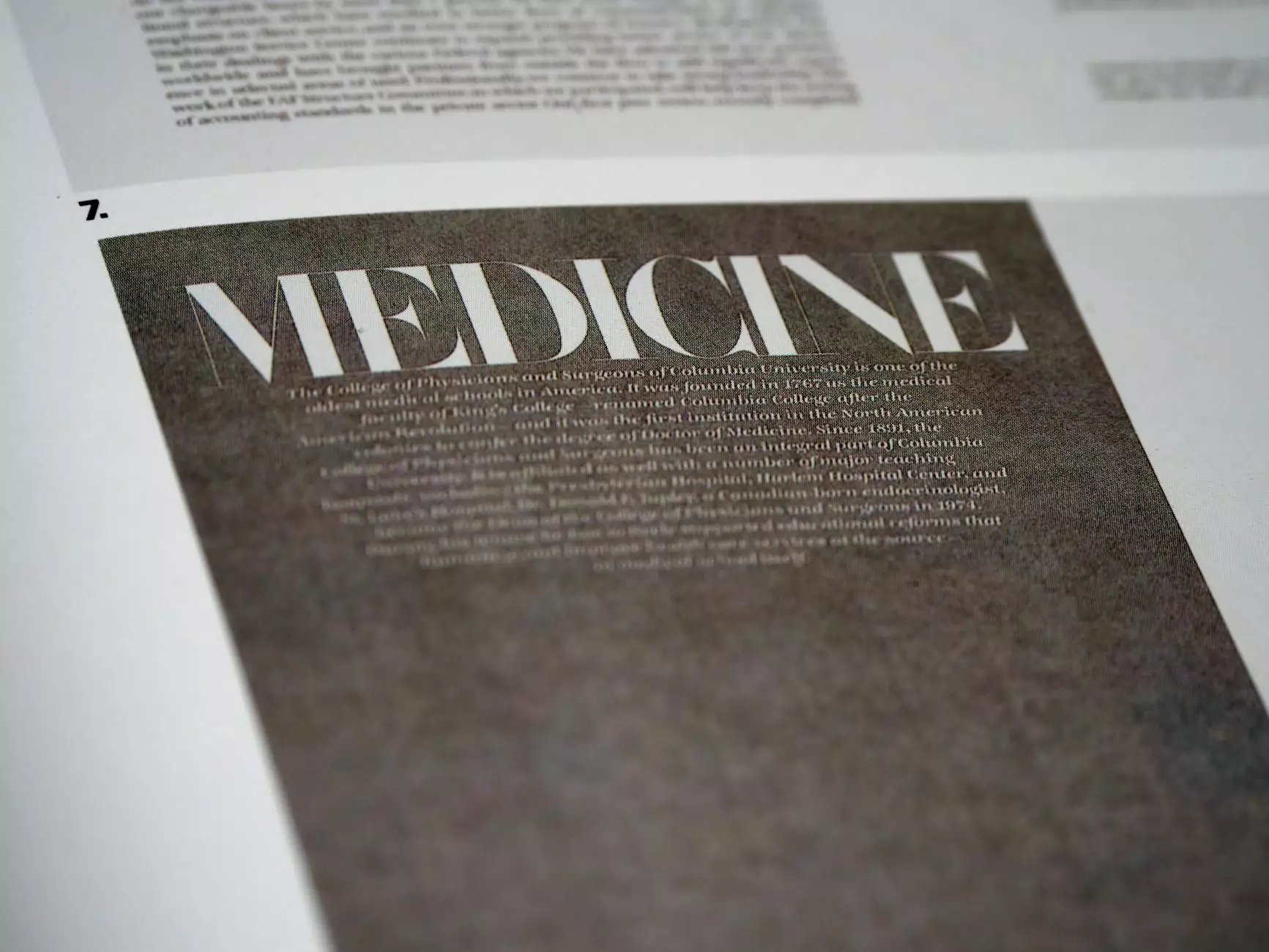 CHI St. Luke's Health - Performance Medicine is a leading healthcare provider in the Health industry, dedicated to delivering superior medical services and ensuring the well-being of our patients. With a focus on performance medicine, we strive to optimize health outcomes and enhance the overall quality of life.
Coronavirus Information and Updates
At CHI St. Luke's Health - Performance Medicine, we understand the importance of staying informed during these challenging times. As the coronavirus pandemic continues to impact communities worldwide, we are committed to providing you with the most up-to-date information and resources.
Comprehensive Insights
Our dedicated team of medical professionals works tirelessly to gather and analyze the latest data, research, and guidelines surrounding COVID-19. From understanding the virus's origins to tracking its global impact, we aim to provide you with comprehensive insights into this ongoing health crisis.
Prevention Strategies
Prevention is crucial in mitigating the spread of the coronavirus. We offer detailed information on effective preventive measures, such as regular handwashing, wearing masks, and maintaining social distancing. Our experts outline practical steps to protect yourself and your loved ones from contracting the virus.
Medical Guidelines
Keeping up with the ever-evolving medical guidelines and recommendations can be challenging. That's why we have compiled a wealth of reliable information to help you navigate through the constantly changing landscape. Our medical guidelines cover topics such as testing protocols, symptom management, and vaccination updates.
Staying Informed and Safe
At CHI St. Luke's Health - Performance Medicine, we firmly believe that knowledge is power. By staying informed, you can make well-informed decisions to safeguard your health. Our commitment extends beyond simply providing information; we strive to empower you with the tools and resources needed to stay safe in these uncertain times.
Expert Insights
Our network of experienced healthcare professionals shares their expertise on various aspects of the coronavirus pandemic. From virology and epidemiology to mental health and well-being, our experts offer valuable insights to help you navigate the challenges that arise during this unprecedented crisis.
Community Support
We understand that the coronavirus pandemic affects not only physical health but also mental and emotional well-being. Our community support resources help you cope with the stress and anxiety associated with these challenging times. From virtual support groups to online therapy options, we are here for you every step of the way.
CHI St. Luke's Health - Performance Medicine: Your Trusted Partner
Choose CHI St. Luke's Health - Performance Medicine as your trusted partner in managing your health during the coronavirus pandemic. We are committed to providing you with the highest quality medical care, backed by the expertise of our dedicated healthcare professionals.
Personal Health Assessments
With our personalized approach to healthcare, we offer comprehensive health assessments tailored to your specific needs. Our medical experts will evaluate your risk factors, provide education on prevention strategies, and help you develop an individualized plan to optimize your health and well-being.
Telemedicine Services
At CHI St. Luke's Health - Performance Medicine, we understand the importance of convenient and accessible healthcare. Our telemedicine services allow you to connect with our healthcare professionals virtually, ensuring that you can receive expert medical advice and care from the comfort of your own home.
Continuing Medical Education
As leaders in performance medicine, we are dedicated to advancing medical knowledge and ensuring that our healthcare professionals remain at the forefront of the field. Our continuing medical education programs empower our team to stay updated with the latest advancements in COVID-19 research and treatment protocols.
Stay Connected with CHI St. Luke's Health - Performance Medicine
Stay connected with CHI St. Luke's Health - Performance Medicine to receive timely updates, expert insights, and valuable resources.
Newsletter Subscription
Sign up for our newsletter to receive the latest news, updates, and educational materials directly in your inbox. Stay one step ahead with our comprehensive coverage of the coronavirus pandemic.
Social Media Engagement
Follow us on social media platforms to stay connected, interact with our healthcare professionals, and join the conversation on important health topics. Our social media channels serve as valuable resources for the latest information and community support.
Contact Us
If you have any questions or concerns regarding the coronavirus pandemic or any other medical-related inquiries, please don't hesitate to reach out to us. Our dedicated team is here to support you and provide the information you need.
CHI St. Luke's Health - Performance Medicine is your trusted source for reliable information and comprehensive resources to help you navigate through these challenging times. Stay informed, stay safe, and take proactive steps towards protecting your health and well-being.