The Genetics of Male Pattern Baldness
Jan 9, 2019
Health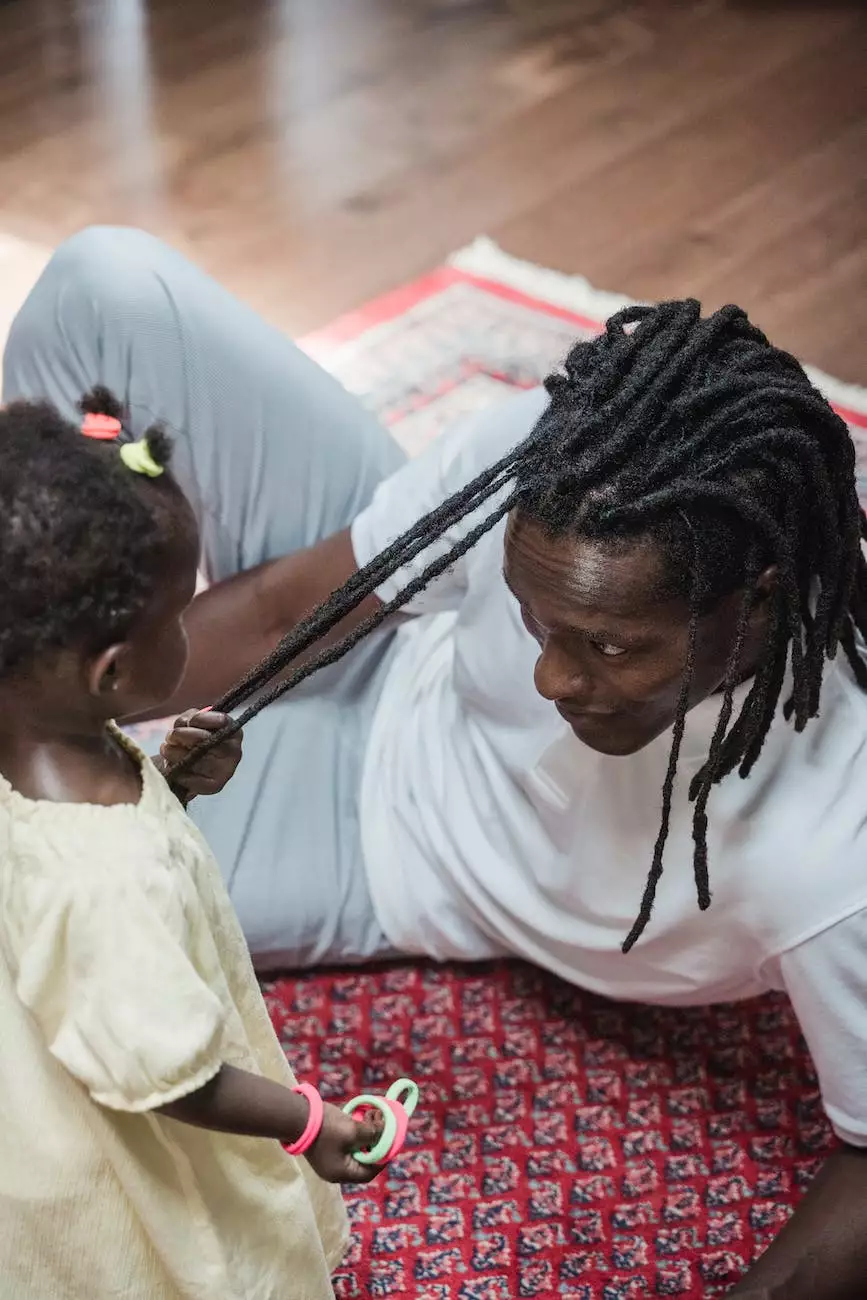 Welcome to CHI St. Luke's Health - Performance Medicine, your trusted source for comprehensive health information. In this article, we will delve into the fascinating world of male pattern baldness and explore its genetic basis and potential treatment options.
Understanding Male Pattern Baldness
Male pattern baldness, also known as androgenetic alopecia, is a common form of hair loss that affects millions of men worldwide. It is characterized by a gradual thinning of the hair on the scalp, leading to a receding hairline and, in some cases, complete baldness.
The Role of Genetics
Research has shown that genetics play a significant role in the development of male pattern baldness. In fact, it is estimated that up to 80% of cases are inherited from family members, particularly from the mother's side.
The genetic basis of male pattern baldness involves a complex interplay between multiple genes. One of the key genes implicated in this condition is the androgen receptor gene (AR). Variations in this gene can make individuals more susceptible to the effects of dihydrotestosterone (DHT), a hormone derived from testosterone.
DHT interacts with the hair follicles, causing them to shrink over time. This leads to shorter and thinner hair strands, eventually resulting in hair loss. Individuals with a higher number of AR gene variants associated with DHT sensitivity are more likely to experience male pattern baldness.
Risk Factors for Male Pattern Baldness
While genetics are a major contributor to male pattern baldness, several other factors can increase the risk of developing this condition:
Hormonal changes: Fluctuations in hormone levels, such as those occurring during puberty or with certain medical conditions, can trigger the onset of male pattern baldness.
Age: The risk of male pattern baldness increases with age, with most men experiencing some degree of hair loss by their 50s.
Smoking: Studies have suggested a link between smoking and an increased risk of male pattern baldness.
Stress: Chronic stress can potentially exacerbate hair loss in individuals already genetically predisposed to male pattern baldness.
Diet and lifestyle: Poor nutrition and certain lifestyle factors, such as excessive alcohol consumption, may contribute to the progression of male pattern baldness.
Treatment Options for Male Pattern Baldness
While there is no cure for male pattern baldness, several treatment options can help slow down hair loss and promote hair regrowth:
Medications
Two FDA-approved medications are commonly used for treating male pattern baldness:
Finasteride: This medication works by reducing the production of DHT in the body, slowing down the progression of hair loss.
Minoxidil: Applied topically, minoxidil promotes hair growth by revitalizing hair follicles and increasing blood flow to the scalp.
It is important to note that these medications may produce varying results for different individuals, and long-term use is usually required to maintain the benefits.
Hair Transplantation
Hair transplantation is a surgical procedure that involves transplanting hair follicles from the back or sides of the scalp to the balding areas. This technique provides a more permanent solution for individuals seeking significant hair restoration.
Advanced techniques, such as follicular unit extraction (FUE) and robotic hair transplantation, have revolutionized the field of hair restoration, offering natural-looking results with minimal scarring and downtime.
Lifestyle Modifications
Adopting a healthy lifestyle can also play a role in managing male pattern baldness. Maintaining a balanced diet, exercising regularly, and reducing stress levels can help improve overall hair health and potentially slow down hair loss.
Consulting with a Healthcare Professional
If you are concerned about male pattern baldness or would like to explore treatment options, it is essential to consult with a healthcare professional specializing in hair loss. At CHI St. Luke's Health - Performance Medicine, our team of experts is dedicated to providing personalized care and advanced treatment solutions tailored to your specific needs.
Remember, male pattern baldness is a natural and common condition, and seeking professional guidance can help you make informed decisions about your hair health.
In conclusion, male pattern baldness is a condition with a strong genetic component. Understanding the genetic basis and risk factors can help individuals make informed decisions about their hair health. With advancements in medical treatments and surgical techniques, managing male pattern baldness is now more accessible than ever before.
For more information and to schedule a consultation, contact CHI St. Luke's Health - Performance Medicine today. Take control of your hair health and regain your confidence!