IDWeek 2020 - Healix
Apr 26, 2021
Health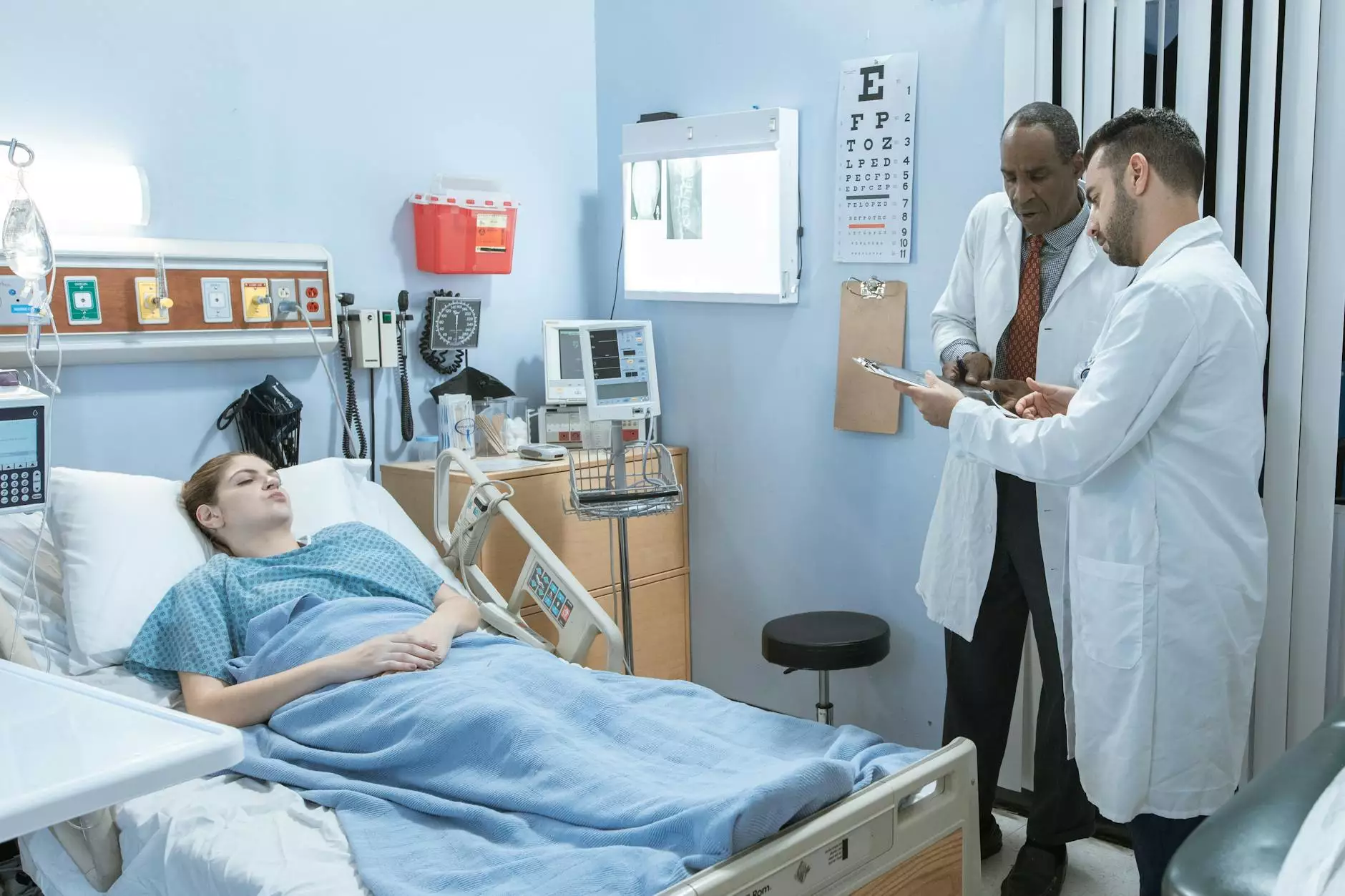 Welcome to IDWeek 2020 at CHI St. Luke's Health - Performance Medicine! We are excited to share with you the latest updates, insights, and breakthroughs in the field of healthcare. As a leader in the industry, we strive to provide comprehensive and high-quality care to our patients, and IDWeek is the perfect platform to showcase the cutting-edge research, advancements, and innovative approaches that drive our commitment to excellence.
Overview
At CHI St. Luke's Health - Performance Medicine, we believe in staying at the forefront of medical knowledge and expertise. IDWeek is an annual conference that brings together healthcare professionals, researchers, and industry leaders to share knowledge, exchange ideas, and discuss challenges and opportunities in the field of infectious diseases. This esteemed event serves as a platform for us to learn from industry experts, present our research, and collaborate with like-minded individuals dedicated to advancing healthcare.
Key Highlights
As participants in IDWeek, we are proud to bring you the key highlights and noteworthy developments from the conference. Our team of experts has attended various sessions, engaging in discussions on a wide range of topics related to infectious diseases, diagnostics, treatment, and prevention strategies.
Advancements in Diagnostics
One of the significant advancements discussed at IDWeek 2020 was the development of innovative diagnostic tools and techniques. Our team members had the opportunity to explore the latest advancements in molecular diagnostics, point-of-care testing, and novel technologies that are revolutionizing the way we diagnose infectious diseases. These advancements enable us to provide accurate and timely diagnoses, leading to better patient outcomes and more personalized treatment plans.
Treatment Breakthroughs
IDWeek 2020 showcased groundbreaking treatment approaches and therapeutics for various infectious diseases. From antimicrobial stewardship to the latest updates in antiviral research, leading experts shared their insights and experiences in managing the ever-evolving landscape of infectious diseases. Our team members were enthralled by the discussions on immunotherapy, precision medicine, and targeted therapies that are transforming the treatment options available to patients.
Prevention Strategies
Prevention is key when it comes to combating infectious diseases, and IDWeek emphasized the importance of vaccination, infection control measures, and preventive strategies. Our team actively participated in sessions focusing on community engagement, education, and awareness campaigns to promote preventive practices. We were particularly intrigued by discussions on emerging infectious diseases and their potential public health impact, as well as strategies for effective outbreak response and management.
Our Commitment
At CHI St. Luke's Health - Performance Medicine, our commitment to excellence extends beyond attending conferences like IDWeek. We are dedicated to staying at the forefront of medical research, embracing innovation, and driving positive change in the field of healthcare. By participating in events like IDWeek, we gain valuable insights and knowledge that directly translate into better patient care, advanced treatment options, and improved outcomes.
Conclusion
We are thrilled to have been a part of IDWeek 2020 and to share the exciting updates and insights with you. Our participation in this prestigious event reflects our unwavering commitment to providing exceptional healthcare services. The knowledge gained from IDWeek enriches our expertise, ensuring that we continue to deliver outstanding care to our patients.
For more information about CHI St. Luke's Health - Performance Medicine and our participation in IDWeek 2020, please visit our website and explore our comprehensive range of medical services in the field of infectious diseases and beyond. Stay informed, stay healthy!