Juan Vaquerano, M.D. - Staff Physician
Jan 15, 2021
Doctors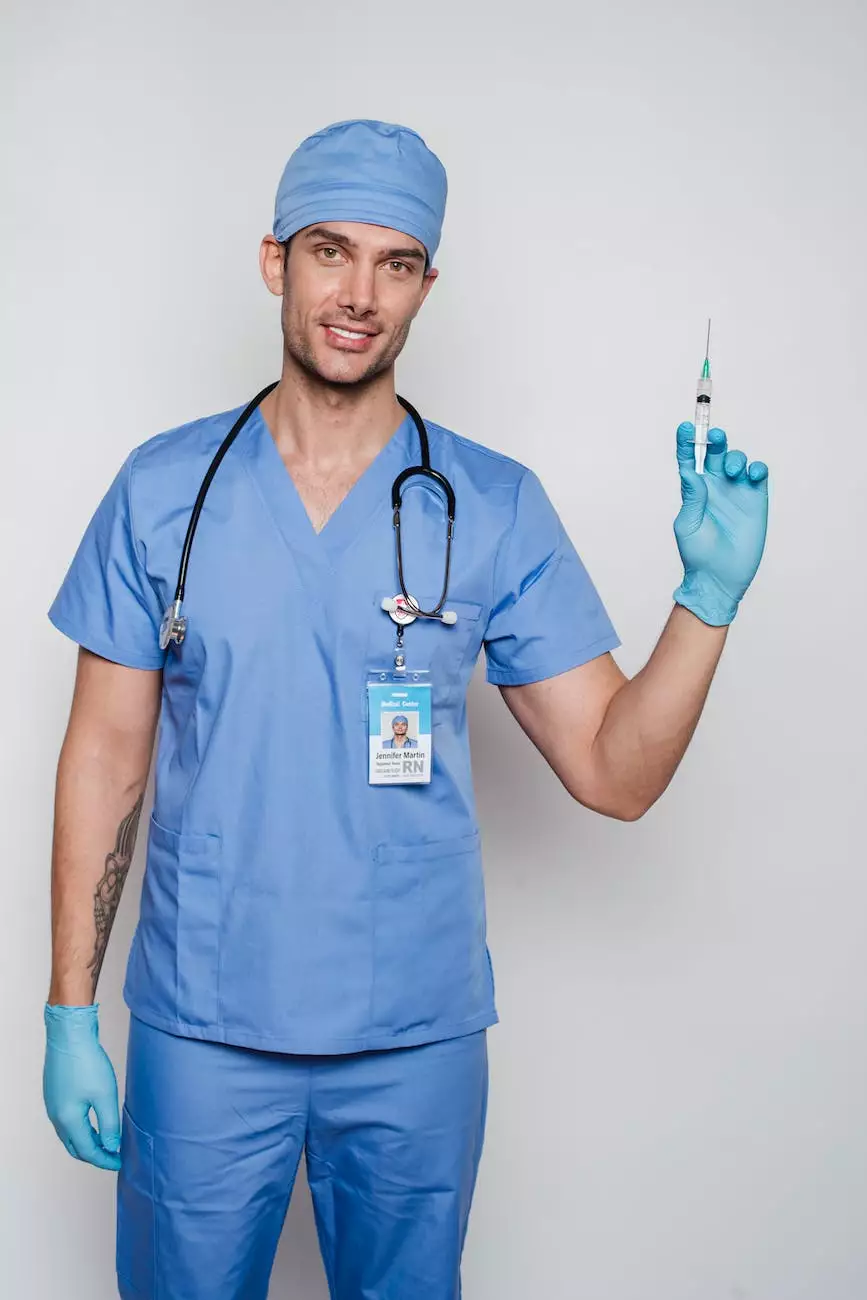 Providing Exceptional Care at CHI St. Luke's Health - Performance Medicine
Welcome to the page of Juan Vaquerano, M.D., a highly competent and compassionate staff physician at CHI St. Luke's Health - Performance Medicine in the field of Health. Dr. Vaquerano is an esteemed member of our medical team, dedicated to improving the health and well-being of our patients through personalized and evidence-based medical care.
Experience and Expertise
With a wealth of experience, training, and expertise, Dr. Juan Vaquerano is a standout physician in the field of Health. Holding an impressive medical degree and multiple certifications, he brings a comprehensive understanding of the complexities related to the prevention, diagnosis, and treatment of various health conditions.
Throughout his extensive medical career, Dr. Vaquerano has developed a particular interest in integrative medicine, focusing on combining conventional medical practices with complementary therapies to provide holistic and patient-centered care. His innovative approach allows him to address the root causes of health issues and create customized treatment plans tailored to individual needs.
Compassionate Patient Care
At CHI St. Luke's Health - Performance Medicine, Dr. Juan Vaquerano prioritizes the well-being of his patients above all else. His attentive and compassionate nature fosters a warm and trusting physician-patient relationship, ensuring that each patient feels heard, valued, and involved in their own care.
By taking the time to listen to his patients' concerns, thoroughly analyze their medical history, and perform comprehensive physical examinations, Dr. Vaquerano ensures accurate diagnoses and personalized treatment plans. His empathetic and patient-centric approach instills confidence, comfort, and ease in his patients, ultimately leading to better outcomes.
Areas of Specialization
Dr. Juan Vaquerano specializes in various areas within the field of Health. His vast knowledge and experience allow him to offer expert care in:
Preventive Medicine: As an advocate for preventive care, Dr. Vaquerano focuses on helping individuals maintain optimal health and prevent the onset of chronic diseases through regular screenings, vaccinations, lifestyle modifications, and education.
Internal Medicine: With his background in internal medicine, Dr. Vaquerano provides comprehensive primary care to adult patients, managing a wide range of health conditions, performing routine check-ups, and promoting overall wellness.
Integrative Medicine: Recognizing the value of both conventional and alternative therapies, Dr. Vaquerano combines evidence-based medicine with complementary treatments to enhance patient outcomes and improve quality of life.
Chronic Disease Management: Dr. Vaquerano's expertise in managing chronic diseases, such as hypertension, diabetes, and cardiovascular conditions, empowers patients to live fulfilling lives by effectively managing their conditions and preventing complications.
Contributing to the Community
Dr. Juan Vaquerano is not only dedicated to his patients but also actively involved in community outreach and education initiatives. Through informative workshops, seminars, and partnerships with local organizations, he strives to empower individuals with the knowledge and tools necessary to make informed decisions about their health.
Book an Appointment with Dr. Juan Vaquerano
If you are seeking a highly skilled staff physician who values personalized care, evidence-based medicine, and a holistic approach to health, Dr. Juan Vaquerano is ready to provide exceptional care at CHI St. Luke's Health - Performance Medicine. Don't hesitate to book an appointment with Dr. Vaquerano and take the first step towards improving your health journey today.

Contact us now to schedule your appointment:

CHI St. Luke's Health - Performance Medicine 123 Medical Avenue City, State, ZIP Phone: 123-456-7890 Email: [email protected]