Orthodontics
Feb 13, 2021
Health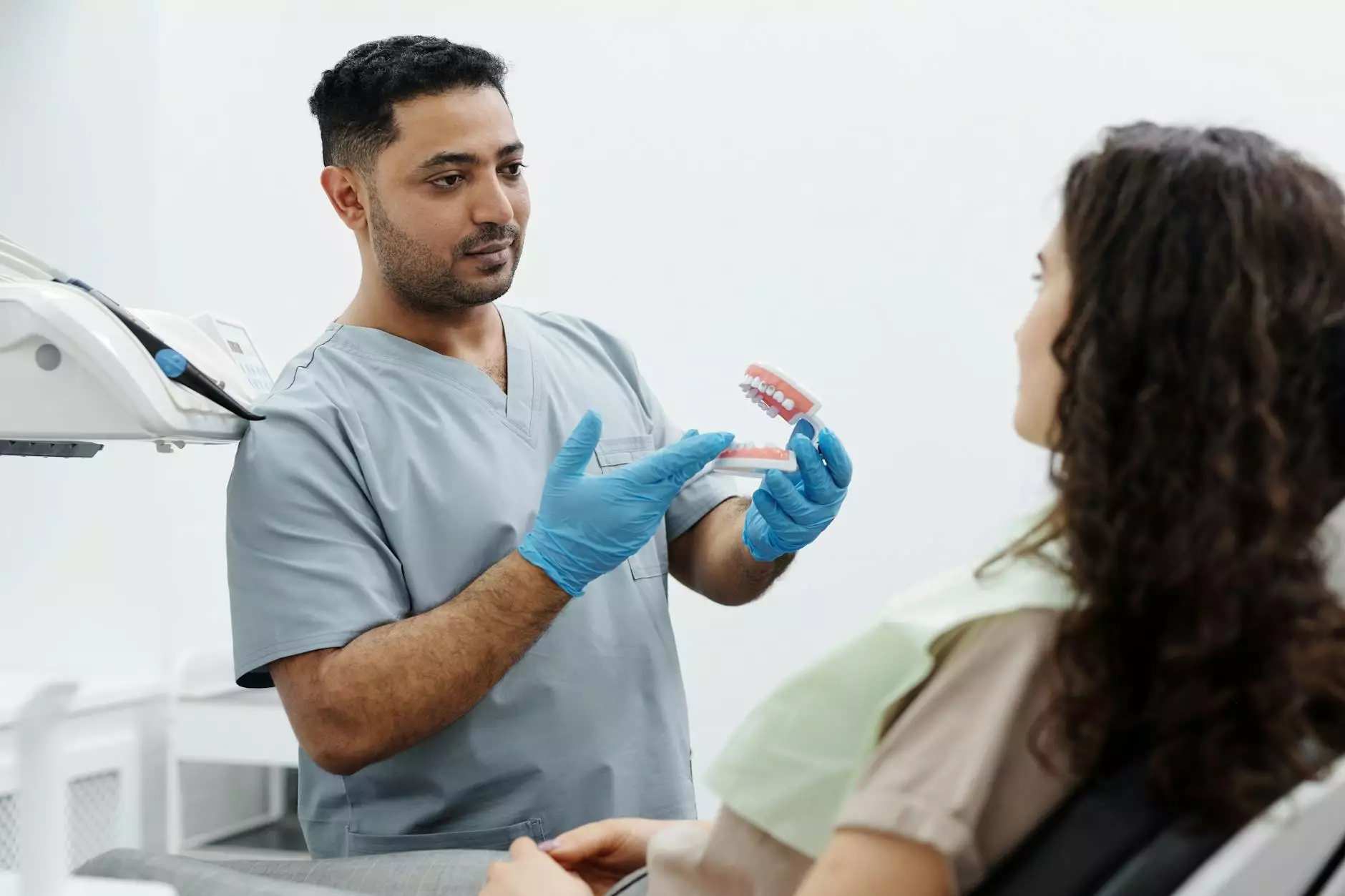 Improving Smiles, Enhancing Lives
At CHI St. Luke's Health - Performance Medicine, we understand the importance of a confident smile. Our orthodontic services are designed to improve smiles and enhance the lives of our patients. Whether you are considering orthodontic treatment for yourself or your child, our experienced team is here to provide comprehensive and personalized care.
The Benefits of Orthodontic Treatment
Orthodontic treatment goes beyond just straightening teeth. It helps correct misaligned bites, improve oral function, and enhance overall dental health. Here are some of the key benefits of orthodontic treatment:
Straight Teeth: Orthodontic treatment is primarily known for straightening crooked teeth, resulting in a more aesthetically pleasing smile.
Improved Bite: Misaligned bites can cause discomfort, difficulty in chewing, and more. Orthodontics help align the teeth and jaws for improved functionality.
Enhanced Oral Health: Straight teeth are easier to clean, reducing the risk of tooth decay, gum disease, and other oral health issues.
Increased Confidence: A beautiful smile can boost self-esteem, improving overall confidence and social interactions.
Long-Term Dental Stability: Orthodontic treatment aims to create a stable bite, reducing the chances of future orthodontic issues.
Orthodontic Treatments We Offer
At CHI St. Luke's Health - Performance Medicine, we offer a range of orthodontic treatments tailored to your specific needs. Our team of skilled orthodontists will assess your dental condition and recommend the most suitable treatment. Here are some of the orthodontic treatments we provide:
Traditional Braces
Traditional braces are an effective and time-tested orthodontic treatment. They consist of metal brackets and wires that gradually move the teeth into proper alignment. Our skilled orthodontists will customize the braces to ensure optimal results.
Invisalign
Invisalign is a popular alternative to traditional braces. These clear aligners are virtually invisible and provide a discreet way to straighten teeth. Invisalign aligners are removable, making it easier to maintain oral hygiene and consume meals without restrictions.
Lingual Braces
Lingual braces are attached to the inner surface of the teeth, making them virtually invisible to others. They are a great option for those who desire the benefits of traditional braces without visible hardware.
Accelerated Orthodontics
For patients looking to expedite their orthodontic treatment, we offer accelerated orthodontics. This approach utilizes advanced techniques to reduce the treatment time, while still maintaining optimal results.
Why Choose CHI St. Luke's Health - Performance Medicine?
When it comes to orthodontic care, CHI St. Luke's Health - Performance Medicine stands out from the competition. Here's why:
Experienced Orthodontists: Our team consists of highly skilled orthodontists with years of experience in delivering exceptional orthodontic care.
Personalized Treatment Plans: We understand that every patient is unique. Our orthodontists create customized treatment plans to address individual needs and goals.
State-of-the-Art Facilities: Our clinic is equipped with the latest technology and advanced orthodontic tools to ensure efficient and precise treatments.
Comprehensive Services: We offer a wide range of orthodontic treatments to suit different age groups and dental conditions. From traditional braces to Invisalign, we have you covered.
Patient-Centered Approach: We prioritize patient comfort and satisfaction. Our friendly staff ensures a pleasant experience throughout your orthodontic journey.
Contact Us Today
If you are considering orthodontic treatment for yourself or your child, contact CHI St. Luke's Health - Performance Medicine today. Our experienced orthodontists will evaluate your dental condition and guide you through the best treatment options. Achieve a confident and beautiful smile with our orthodontic expertise.