Performance Medicine at CHI St. Luke's Health - Optimizing Your Health and Well-Being
Sep 5, 2020
Resources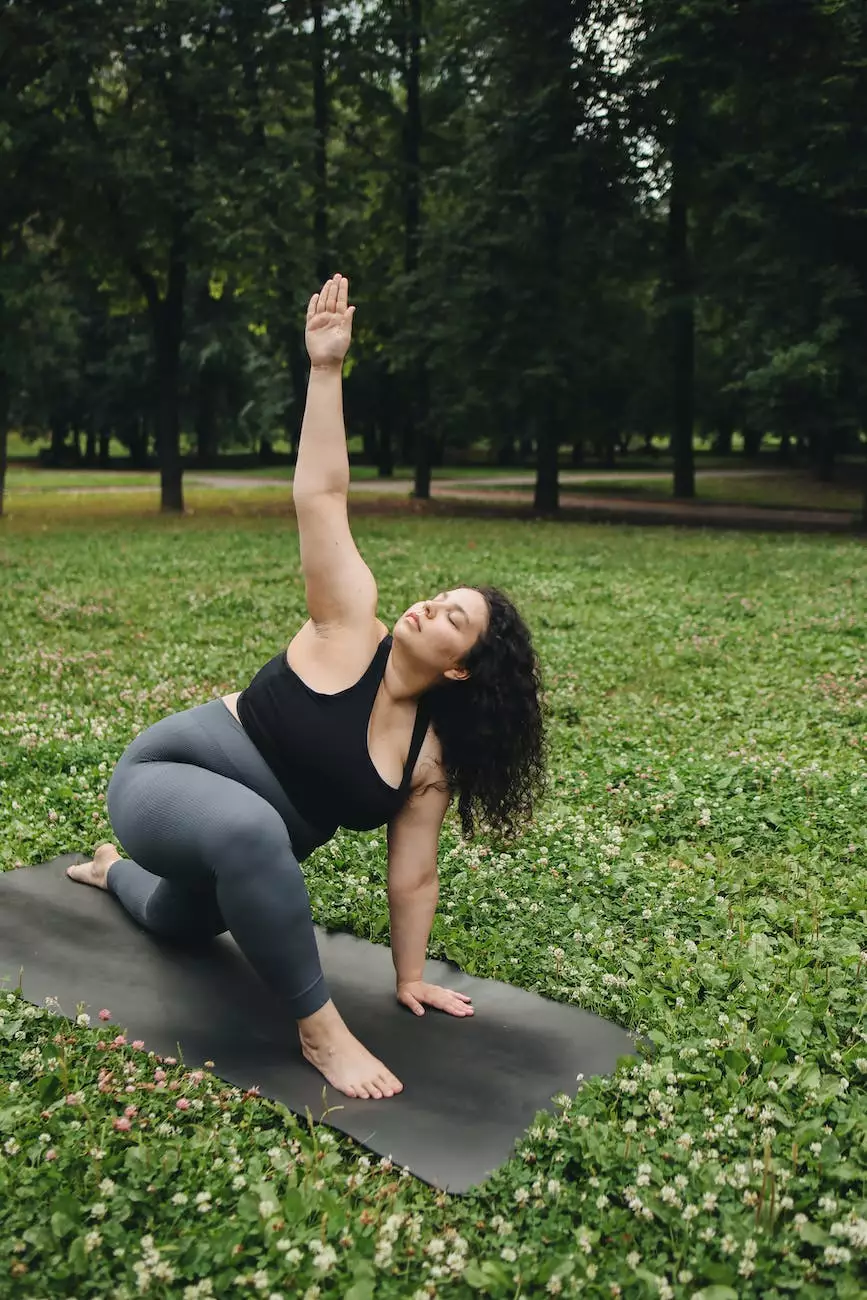 Introduction
Welcome to Performance Medicine at CHI St. Luke's Health, your premier destination for cutting-edge healthcare services aimed at optimizing your overall performance and well-being. We understand the importance of achieving peak performance, whether you're an athlete, fitness enthusiast, or someone looking to regain control of their health. Through our comprehensive and personalized approach, we provide the tools and expertise to help you reach your goals.
Comprehensive Services in Performance Medicine
Our Performance Medicine program offers a wide range of services tailored to meet your unique needs. With a team of highly skilled specialists and state-of-the-art facilities, we are committed to providing you with the highest level of care. Our services include:
1. Sports Performance Optimization
Whether you're a professional athlete or simply enjoy staying active, our Sports Performance Optimization program is designed to enhance your performance and prevent injuries. Our expert team utilizes advanced techniques and individualized training programs to help you achieve your full potential.
2. Lifestyle and Wellness Coaching
Our Lifestyle and Wellness Coaching services focus on improving your overall well-being by addressing various aspects of your lifestyle, including nutrition, stress management, and sleep optimization. Our certified coaches work closely with you to develop personalized strategies and goals, empowering you to make positive and lasting changes.
3. Hormone Optimization
At CHI St. Luke's Health, we understand the vital role hormones play in our overall health. Our Hormone Optimization program offers comprehensive evaluation and personalized treatment plans to address hormonal imbalances, promote wellness, and improve vitality.
4. Regenerative Medicine
Regenerative Medicine focuses on harnessing the body's natural healing capabilities to treat injuries, chronic pain, and degenerative conditions. Our experts offer a range of innovative treatments, including stem cell therapy and platelet-rich plasma (PRP) injections, to promote tissue regeneration and expedite recovery.
5. Nutritional Optimization
Good nutrition is fundamental to overall health and performance. Our Nutritional Optimization program provides personalized dietary plans and guidance tailored to your unique needs and goals. Our registered dietitians work closely with you to optimize your nutritional intake, helping you achieve peak performance.
6. Performance Monitoring and Testing
Accurate monitoring and testing play a crucial role in performance enhancement. Our Performance Monitoring and Testing services utilize advanced technologies to assess key performance indicators, identify areas for improvement, and track your progress over time. We offer state-of-the-art fitness assessments, body composition analysis, and metabolic testing to provide you with valuable insights.
Why Choose CHI St. Luke's Health - Performance Medicine?
When it comes to optimizing your health and performance, CHI St. Luke's Health is the trusted choice. Here's why:
1. Expertise and Experience
Our team of performance medicine specialists consists of highly skilled professionals with extensive experience in their respective fields. We have a proven track record of delivering exceptional results and are committed to staying at the forefront of medical advancements.
2. Personalized Approach
We understand that every individual is unique, and there is no one-size-fits-all approach to optimizing performance and well-being. That's why we take a personalized approach, tailoring our services to your specific needs and goals.
3. State-of-the-Art Facilities
CHI St. Luke's Health is equipped with advanced facilities and technologies, providing you with access to the latest advancements in performance medicine. Our cutting-edge equipment ensures accurate diagnostics, precise treatment, and effective monitoring.
4. Comprehensive Range of Services
From sports performance optimization to regenerative medicine, we offer a comprehensive range of services under one roof. This integrated approach allows us to address multiple aspects of your health and performance, ensuring optimal results.
5. Holistic Approach to Well-Being
At CHI St. Luke's Health, we believe in the importance of a holistic approach to well-being. Our services go beyond physical health, addressing mental and emotional well-being as well. We strive to provide you with the tools and support needed to achieve balance in all areas of your life.
Contact Us Today
If you're ready to take your performance and well-being to the next level, contact us today. Our team of performance medicine experts is here to guide you on your journey towards optimal health and performance.
CHI St. Luke's Health - Performance Medicine
Category: Health
Website:http://stlukesperformancemedicine.com/rss.html