Diagnostic Imaging and Heart Testing
May 27, 2018
Health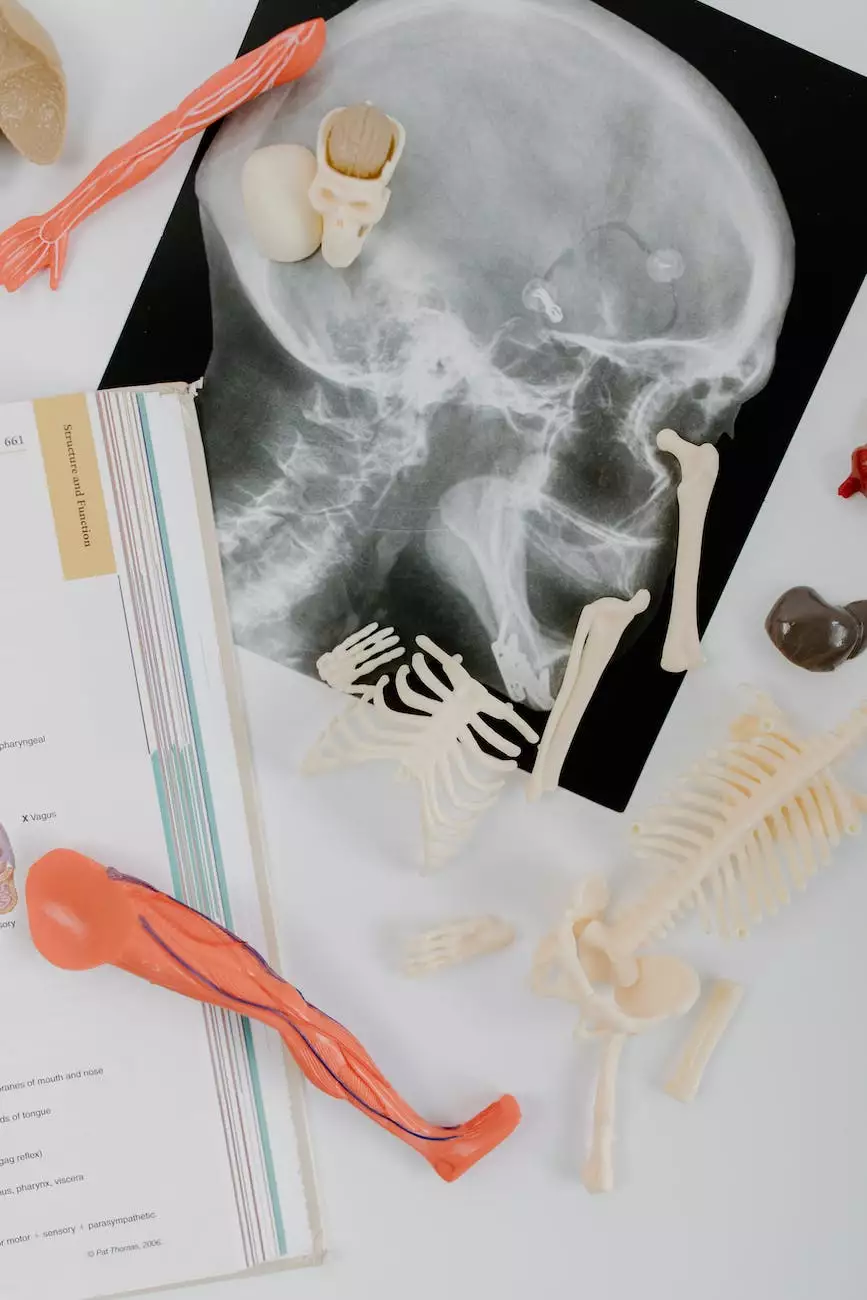 Welcome to CHI St. Luke's Health - Performance Medicine, the leading provider of high-quality diagnostic services in the field of health. Our dedicated team of medical professionals specializes in diagnostic imaging and heart testing. We strive to deliver accurate and reliable results that contribute to the well-being and improved health of our patients.
State-of-the-Art Facilities
At CHI St. Luke's Health - Performance Medicine, we understand the importance of utilizing advanced technology and state-of-the-art facilities to provide the highest level of care. Our diagnostic imaging and heart testing centers are equipped with cutting-edge equipment and software, enabling us to offer precise and detailed results.
Comprehensive Diagnostic Imaging Services
Our diagnostic imaging services encompass a wide range of modalities, allowing us to effectively diagnose and evaluate various medical conditions. Whether you require an X-ray, MRI, CT scan, ultrasound, or mammogram, our expert radiologists and technicians are skilled in performing and interpreting these imaging tests.
X-ray:
Our X-ray services provide valuable insights into the skeletal system, helping detect fractures, bone diseases, and abnormalities. With our advanced X-ray technology, we can capture detailed images quickly, ensuring an accurate diagnosis.
MRI (Magnetic Resonance Imaging):
MRI utilizes powerful magnets and radio waves to create detailed images of the body. This non-invasive procedure is particularly useful in identifying soft tissue injuries, spinal conditions, brain abnormalities, and more.
CT Scan (Computed Tomography):
CT scans use specialized X-ray technology to generate cross-sectional images of the body. They provide detailed information about organs, blood vessels, and tissues, aiding in the diagnosis of conditions such as cancer, cardiovascular diseases, and internal injuries.
Ultrasound:
Our ultrasound services use high-frequency sound waves to capture real-time images of organs and tissues, providing valuable information about pregnancies, vascular conditions, and abdominal abnormalities. We offer both traditional and 3D/4D ultrasound options.
Mammogram:
Mammograms are specialized X-ray exams of the breast that help detect and evaluate breast cancer. Our compassionate team is dedicated to providing a comfortable and supportive environment during mammogram screenings.
Expert Heart Testing Services
Our heart testing services aim to assess and monitor heart function and cardiovascular health. Our highly experienced cardiologists perform a variety of tests to diagnose conditions, evaluate risks, and create individualized treatment plans.
Electrocardiogram (ECG/EKG):
An ECG records the electrical activity of the heart through electrodes placed on the chest. This non-invasive test helps identify irregular heart rhythms, detect heart attacks, and evaluate the overall health of the heart.
Echocardiogram:
An echocardiogram uses sound waves to create images of the heart's structure and function. It enables cardiologists to assess heart valves, blood flow, and overall cardiac performance, aiding in the diagnosis of conditions such as heart failure and valve disorders.
Stress Test:
A stress test evaluates the heart's response to physical exertion, helping diagnose coronary artery disease, assess heart rhythm abnormalities, and determine appropriate exercise levels for patients. Our specialists closely monitor patients during the stress test to ensure safety and accuracy of results.
Cardiac Catheterization:
Cardiac catheterization is a minimally invasive procedure that involves inserting a thin tube into a blood vessel leading to the heart. This test allows cardiologists to measure blood pressure, collect samples, and diagnose various heart conditions.
Cardiac MRI:
Cardiac MRI provides detailed images of the heart's structure and function, aiding in the diagnosis and treatment of complex heart conditions. This advanced imaging modality allows for precise assessment of heart health, including the size and function of chambers, valves, and blood vessels.
Locations
CHI St. Luke's Health - Performance Medicine is proud to offer our diagnostic imaging and heart testing services at multiple locations throughout the region. Each location is staffed with dedicated medical professionals who prioritize patient care and comfort.
Location 1: Address 1, City, State, ZIP Code
Location 2: Address 2, City, State, ZIP Code
Location 3: Address 3, City, State, ZIP Code
With our strategic placement of facilities, we aim to provide convenient access for patients in different areas, ensuring prompt and efficient diagnostic services when they need them the most.
In conclusion, CHI St. Luke's Health - Performance Medicine is the premier destination for comprehensive diagnostic imaging and heart testing services. Our commitment to using state-of-the-art technology, along with the expertise of our medical professionals, sets us apart from other providers in the health industry. Trust us to deliver accurate and timely results for your diagnostic needs, promoting your overall well-being and ensuring positive health outcomes.
Contact us today to schedule an appointment at one of our conveniently located centers and experience the exceptional care provided by CHI St. Luke's Health - Performance Medicine.