TRT Blog - Performance Medicine
Jan 3, 2020
Blog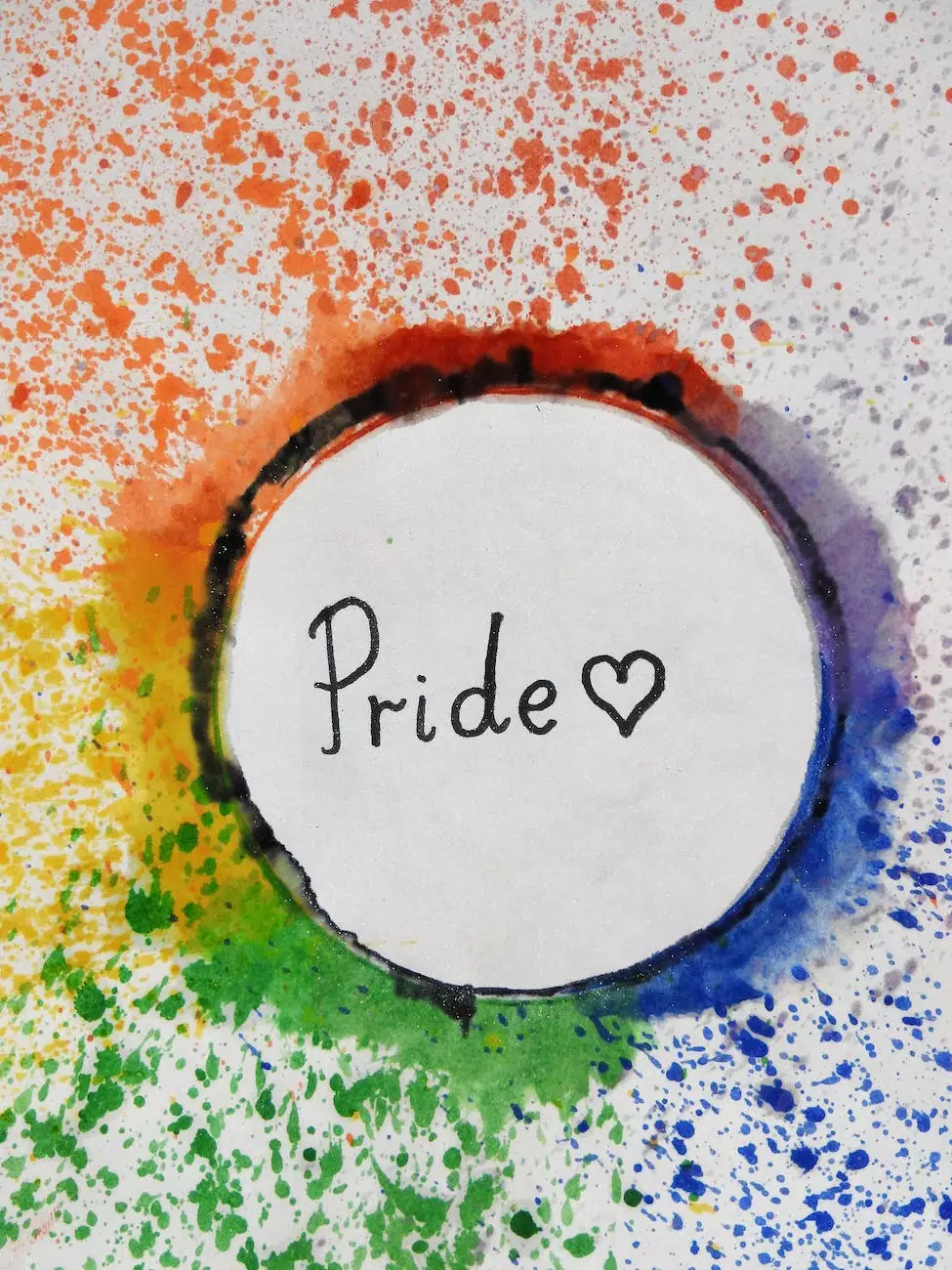 Welcome to the TRT Blog by CHI St. Luke's Health - Performance Medicine. Here, we aim to provide you with the most up-to-date information, insights, and research findings on testosterone replacement therapy (TRT) and its impact on overall health and well-being.
Understanding TRT for Optimal Health
If you're intrigued by the science of testosterone and curious about its potential benefits for your health, you're in the right place. Our team of experts at CHI St. Luke's Performance Medicine is dedicated to helping you stay informed and make well-informed decisions about TRT and its role in optimizing your health.
The Benefits of TRT
Testosterone replacement therapy offers a range of potential benefits, which vary depending on individual needs and circumstances. From increased energy levels and improved mood to enhanced libido and better muscle mass, TRT can have a profound impact on various aspects of your life.
Optimizing Hormone Levels
One of the primary goals of TRT is to restore testosterone levels to their optimal range. Testosterone plays a crucial role in numerous bodily functions, including muscle development, bone density, cognitive function, and cardiovascular health. By optimizing hormone levels, TRT can help improve overall well-being.
Increased Energy and Vitality
If you've been feeling lethargic and lacking energy lately, low testosterone levels could be the culprit. TRT can help boost energy levels, enabling you to experience a renewed sense of vitality and motivation in your daily life.
Improved Mood and Mental Clarity
Studies have shown that testosterone plays a significant role in mood regulation and cognitive function. TRT can potentially improve mood stability, alleviate symptoms of depression and anxiety, and enhance mental clarity and focus.
Enhanced Libido and Sexual Function
Low testosterone levels can often lead to a decrease in libido and sexual performance. By restoring hormone levels through TRT, individuals may experience improved sexual desire, increased stamina, and better overall sexual function.
Promoting Muscle Growth and Strength
Testosterone is a critical hormone for muscle development and strength. TRT can aid in building lean muscle mass, improving muscle tone, and enhancing physical performance. For athletes or individuals seeking to boost their fitness goals, TRT may be a valuable tool.
Risks and Considerations
While TRT offers numerous potential benefits, it's important to be aware of the associated risks and considerations. At CHI St. Luke's Performance Medicine, we prioritize your well-being and provide comprehensive information to help you make an informed decision.
Possible Side Effects of TRT
As with any medical treatment, testosterone replacement therapy carries potential side effects. Common side effects may include acne, fluid retention, enlarged breasts, and changes in cholesterol levels. Your healthcare provider will closely monitor your progress and adjust treatment accordingly.
Proper Evaluation and Monitoring
Before starting TRT, it's crucial to undergo thorough evaluation and monitoring. This includes comprehensive hormone testing, physical examinations, and discussions about your overall health. Our team of experts follows evidence-based protocols to ensure safe and effective treatment.
Personalized Treatment Plans
Each individual's needs and goals are unique. At CHI St. Luke's Performance Medicine, we design personalized treatment plans tailored to your specific circumstances. This approach ensures that you receive the most effective and appropriate TRT regimen for your overall health and well-being.
Stay Informed with the TRT Blog
Our TRT Blog is your go-to resource for the latest articles, insights, and research findings on the fascinating world of testosterone replacement therapy. We continually update our blog to provide you with comprehensive and informative content.
Exploring the Science of TRT
Delve into the scientific aspects of testosterone replacement therapy with our detailed articles. Learn about the mechanisms behind TRT, the different treatment options available, and the cutting-edge research in this field. Stay informed and make informed decisions about your health.
Real-Life Success Stories
Discover inspiring success stories from individuals who have experienced the transformational benefits of TRT. Learn how testosterone replacement therapy has positively impacted their lives, improved their health, and helped them achieve their goals.
Expert Insights and Advice
Benefit from the knowledge and expertise of our team of medical professionals specialized in performance medicine. Our experts regularly share valuable insights, practical advice, and evidence-based recommendations to help you navigate the world of TRT effectively.
Join the TRT Community
Embark on your TRT journey with the support of a thriving community. Connect with like-minded individuals, share experiences, and engage in discussions related to testosterone replacement therapy. Our community provides a supportive and informative environment to help you along your path to optimal health.
Contact CHI St. Luke's Performance Medicine
If you have any questions, concerns, or would like to schedule a consultation, please don't hesitate to reach out to our team at CHI St. Luke's Performance Medicine. We're here to provide you with exceptional care, expert advice, and personalized treatment to help you achieve the best possible results with testosterone replacement therapy.
Contact us today and take the first step towards optimizing your health and well-being!