Telemed Thank You
Nov 30, 2018
Health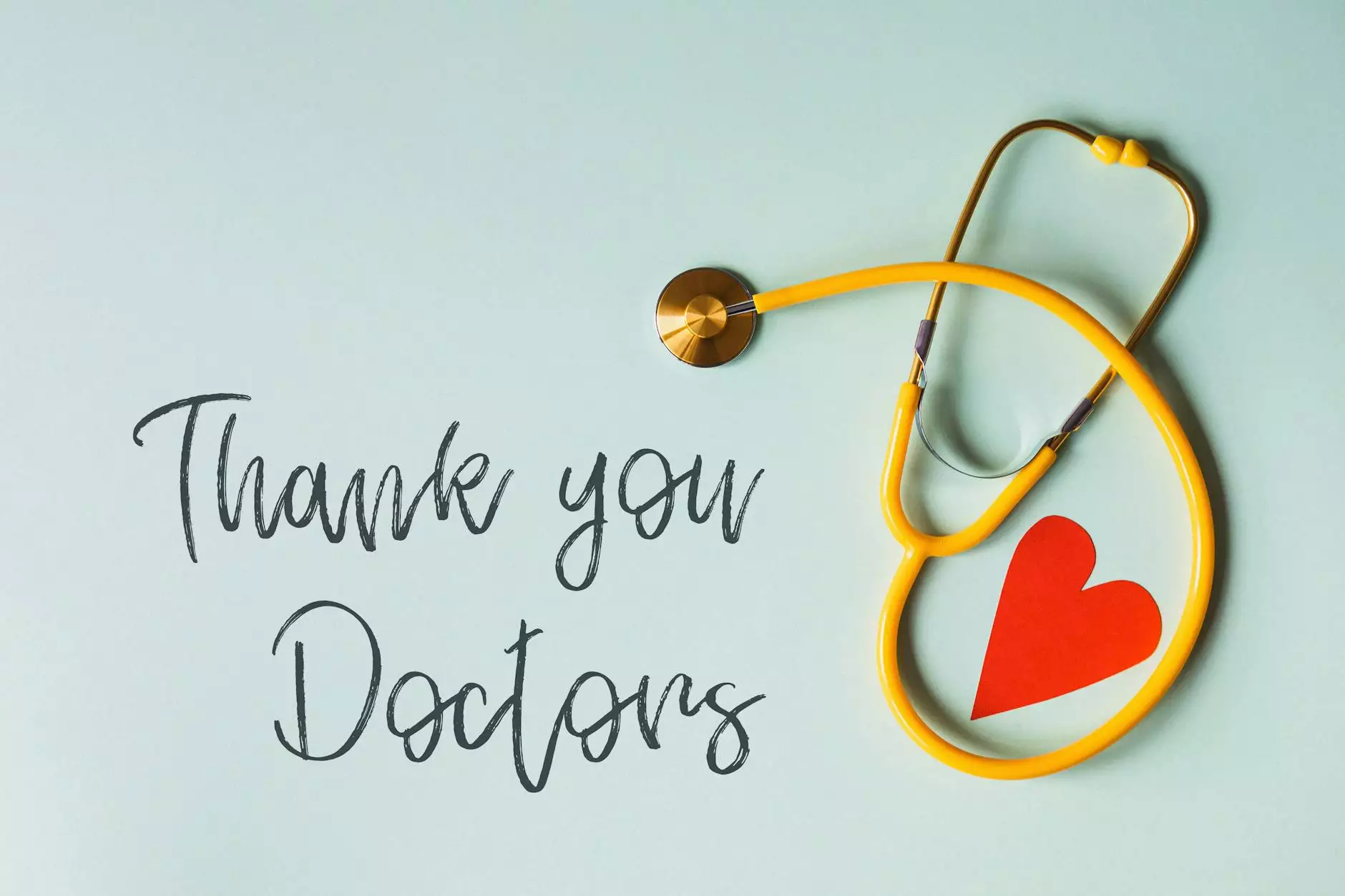 Convenient and Comprehensive Telemedicine Services
Thank you for choosing CHI St. Luke's Health - Performance Medicine! We are committed to providing the highest quality healthcare services in the field of remote Testosterone Replacement Therapy (TRT). Our telemedicine services offer convenient access to our top-notch medical professionals from the comfort of your own home.
Benefits of Telemedicine
In today's fast-paced world, it can be challenging to find the time to visit a physical clinic for healthcare needs. That's where our telemedicine services come in. By leveraging the power of technology, we bring our expert medical care right to your fingertips.
1. Convenience
Our telemedicine services eliminate the need to commute to a physical clinic, saving you valuable time and energy. With just a few clicks, you can schedule a virtual appointment and connect with our highly skilled medical professionals from the comfort of your own home or office.
2. Accessibility
Geographical barriers no longer limit your access to high-quality healthcare. With our remote TRT clinic, you can receive the care you need regardless of your location. Whether you live in a rural area or a busy city, our telemedicine services ensure equal healthcare opportunities for all.
3. Flexibility
We understand that life can be unpredictable, and schedules can be demanding. Our telemedicine services offer flexibility, allowing you to choose appointment times that work best for you. No longer worry about conflicting commitments or lengthy waiting room times.
4. Quality Care
Rest assured that our telemedicine services do not compromise the quality of care you receive. Our medical professionals are highly experienced and specialize in remote TRT clinics. Using secure and encrypted platforms, we ensure your confidential medical information is protected.
How Does Telemedicine Work?
Telemedicine enables you to connect with our healthcare experts through secure video calls. Here's how it works:
Schedule an Appointment: Visit our website or give us a call to schedule a telemedicine appointment at your convenience.
Virtual Consultation: At the agreed-upon time, you will receive a notification and link to join a secure video call with our medical professional.
Medical Assessment: During the virtual consultation, our expert will discuss your medical history, symptoms, and any concerns you may have. They will provide a comprehensive assessment and diagnosis.
Treatment Plan: Based on the assessment, our medical professional will develop a personalized treatment plan tailored to your specific needs. They will explain the recommended course of action and answer any questions you may have.
Follow-up Care: Our telemedicine services also include follow-up consultations to ensure your treatment progress and address any additional concerns.
Why Choose CHI St. Luke's Health - Performance Medicine?
When it comes to your health, you deserve nothing but the best. Here are some reasons to choose our telemedicine services:
Expertise: Our team of medical professionals specialize in remote TRT clinics and have extensive experience in providing top-quality care.
Convenience: By eliminating the need to visit a physical clinic, our telemedicine services offer unmatched convenience and time-saving benefits.
Comprehensive Approach: We take a holistic approach to your healthcare, considering all aspects of your well-being and developing a personalized treatment plan.
Confidentiality: We prioritize your privacy and ensure that your medical information remains secure and confidential throughout the telemedicine process.
Accessible Support: Our dedicated support team is available to assist you with any technical difficulties or questions you may have during your telemedicine appointments.
Contact Us Today!
Don't let geographical barriers or time constraints affect your access to top-quality healthcare. Contact CHI St. Luke's Health - Performance Medicine today to schedule a telemedicine appointment and experience the convenience and comprehensive care our remote TRT clinic offers.