Cardiac Physician Team To Be Honored During CTMC Annual
May 18, 2022
Cardiology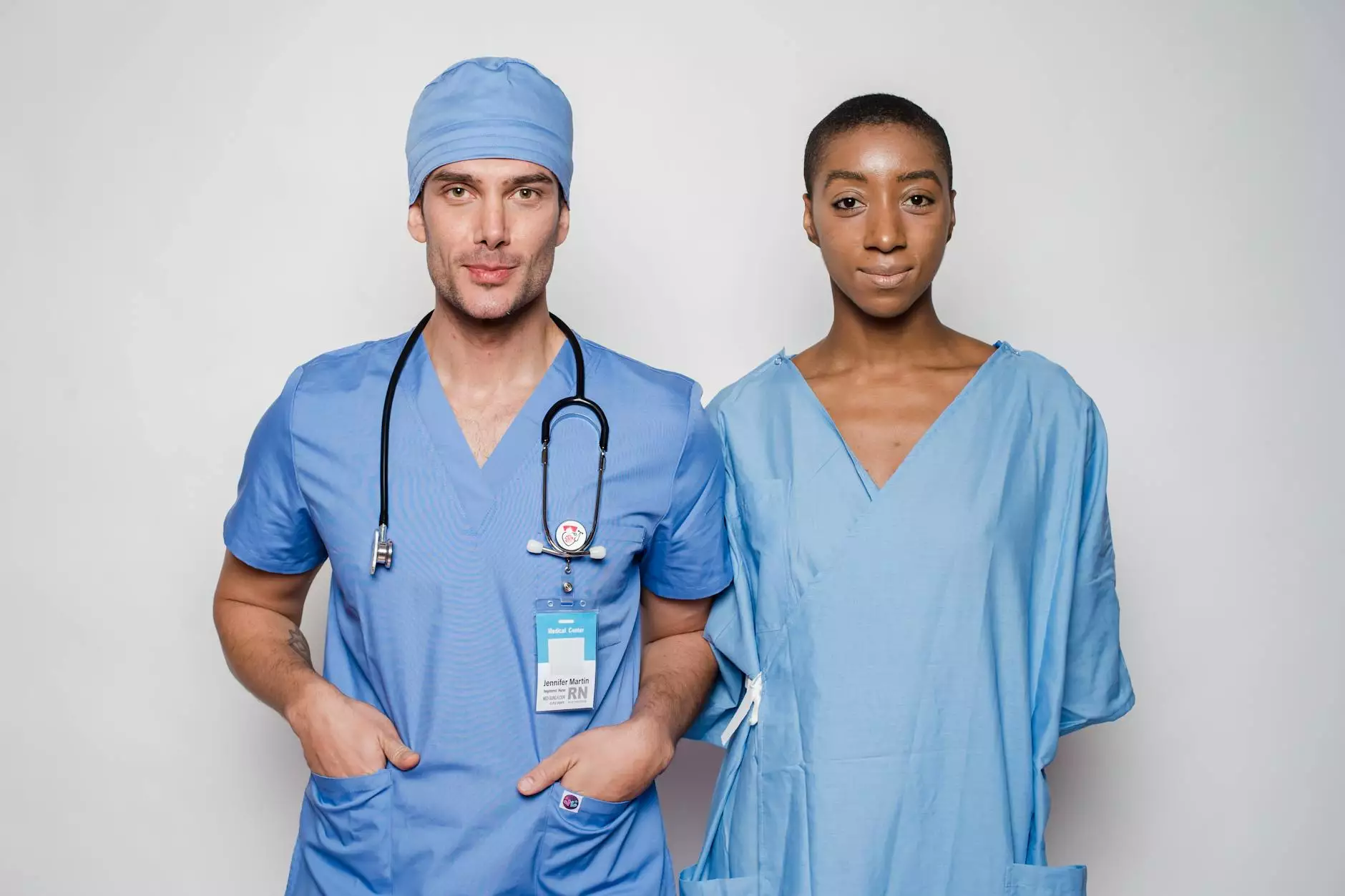 Unveiling the Exceptional Cardiac Physician Team at CHI St. Luke's Health - Performance Medicine
Welcome to the page dedicated to recognizing the outstanding achievements of the Cardiac Physician Team at CHI St. Luke's Health - Performance Medicine. This esteemed team of cardiac specialists has gone above and beyond in providing exceptional care and expertise in the field of cardiology. In their unwavering commitment to improving lives, they have become a cornerstone of cardiac healthcare in the health industry.
Leading the Way in Cardiac Care
At CHI St. Luke's Health - Performance Medicine, we are proud to boast a highly skilled team of cardiac physicians who are dedicated to delivering the highest standard of care to our patients. Our cardiac physicians possess extensive knowledge and experience in the diagnosis, treatment, and prevention of cardiovascular diseases. Through their expertise, they have positively impacted the lives of countless individuals, earning the respect and admiration of both patients and peers.
Unparalleled Expertise and Specializations
Our Cardiac Physician Team consists of renowned specialists who have advanced training and certifications in various subspecialties within the field of cardiology. Their deep understanding of cardiac conditions and advanced techniques allows them to provide personalized, comprehensive care to individuals with a wide range of cardiovascular issues.
Our team includes experts in interventional cardiology, electrophysiology, cardiac imaging, preventive cardiology, and heart failure management. Each physician brings a unique set of skills and perspectives to our practice, fostering collaboration and innovation in our approach to patient care.
Committed to Excellence and Patient-Centered Care
At CHI St. Luke's Health - Performance Medicine, we believe in putting the needs and well-being of our patients first. Our Cardiac Physician Team embodies this patient-centered philosophy, providing compassionate and personalized care to each individual they serve. They take the time to understand the unique circumstances and concerns of their patients, tailoring treatment plans that align with their specific needs.
Beyond their exceptional medical expertise, our cardiac physicians are dedicated to fostering meaningful relationships with their patients. They prioritize open communication, ensuring that patients fully understand their conditions, treatment options, and long-term care plans. This commitment to patient education empowers individuals to actively participate in their own cardiac health and leads to better outcomes.
Driving Innovations in Cardiology
The Cardiac Physician Team at CHI St. Luke's Health - Performance Medicine remains at the forefront of innovation in the field of cardiology. Through their participation in pioneering research studies and clinical trials, they contribute to the advancement of cardiac care practices and the development of breakthrough treatments.
By staying abreast of the latest advancements, our team ensures that our patients have access to cutting-edge interventions and therapies. This dedication to staying ahead of the curve ensures that our patients receive the highest level of care available, leading to improved outcomes and a higher quality of life.
Recognitions and Honors
The exceptional contributions of our Cardiac Physician Team have not gone unnoticed. We are thrilled to announce that they will be honored during the upcoming CTMC Annual event. This recognition reflects their unwavering dedication, unparalleled expertise, and significant impact on the field of cardiology.
Our team's passion for excellence and commitment to patient care positions them as leaders in the health industry. We are incredibly proud of their achievements and grateful for the positive impact they have on the lives of their patients.
Conclusion
The Cardiac Physician Team at CHI St. Luke's Health - Performance Medicine represents the pinnacle of excellence in cardiac care. With their unparalleled expertise, patient-centered approach, and dedication to driving innovations, they continue to make significant contributions to the field of cardiology.
As we celebrate their remarkable achievements during the CTMC Annual event, we invite you to learn more about their exceptional work, the specialized services they offer, and the impact they have on our patients' lives. Discover why our Cardiac Physician Team stands as a shining example of excellence in cardiac care.