Low T & Hormone Therapy Clinic in Hurst TX
Jun 13, 2019
Health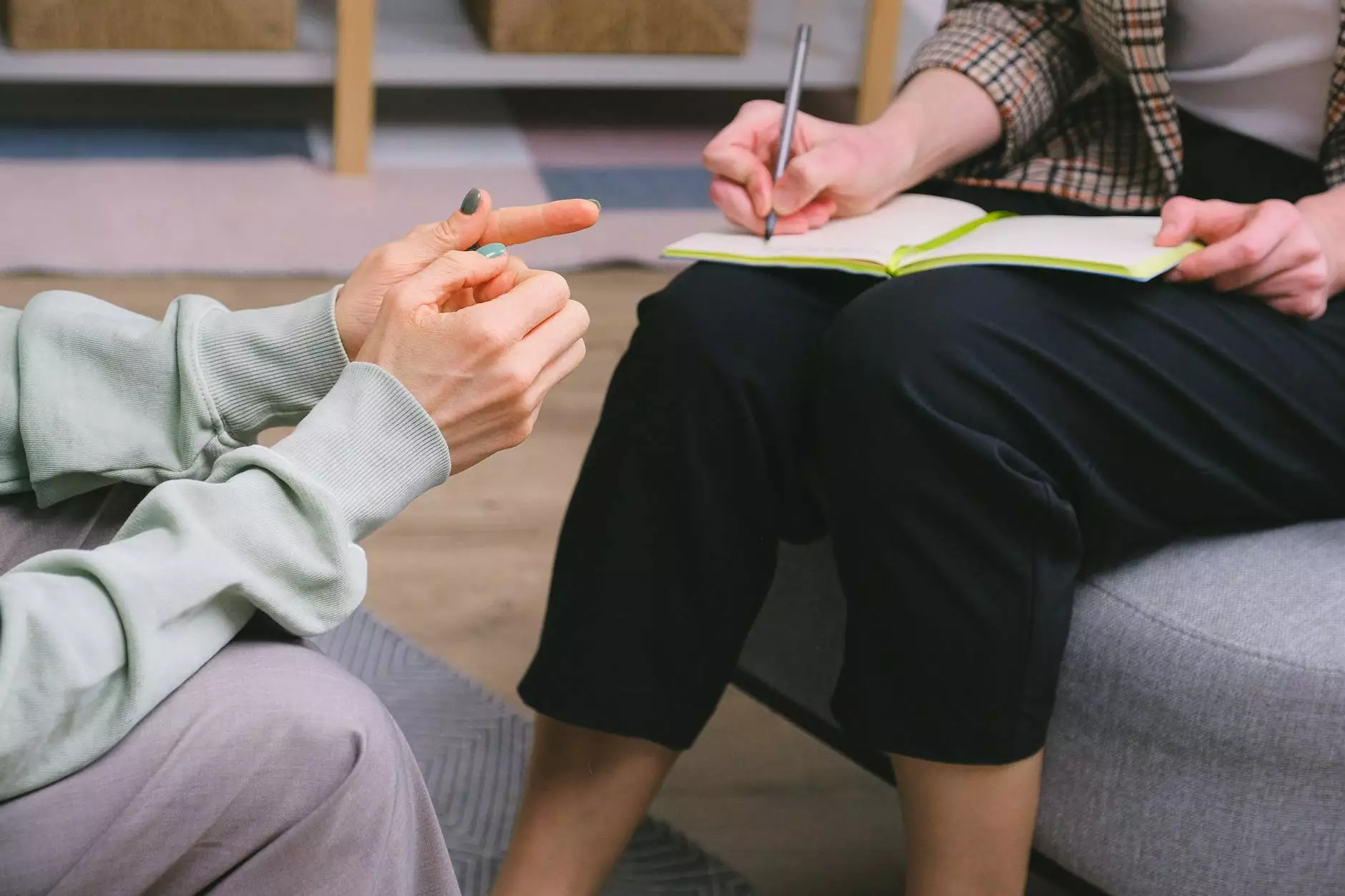 Enhance Your Health and Well-being with CHI St. Luke's Health - Performance Medicine
Welcome to CHI St. Luke's Health - Performance Medicine, the leading Low T and hormone therapy clinic in Hurst TX. Our dedicated team of experts is committed to providing you with the highest quality care to support your overall health and wellness journey.
Why Choose CHI St. Luke's Health - Performance Medicine?
At CHI St. Luke's Health - Performance Medicine, we understand the impact that hormone imbalances, particularly Low T (low testosterone) can have on your physical and mental well-being. Our experienced team, state-of-the-art facilities, and personalized treatment plans set us apart from other clinics.
Comprehensive Hormone Therapy Solutions
With years of expertise, our clinic offers a wide range of hormone therapy solutions to address various health concerns. From Low T treatment and hormone replacement therapy to specialized therapies for women, our team is well-equipped to provide you with customized solutions tailored to your unique needs.
Experienced Healthcare Professionals
Our clinic is staffed with experienced healthcare professionals who are dedicated to delivering personalized care. Our team includes board-certified physicians, endocrinologists, and other specialists who have extensive knowledge in diagnosing and treating hormone imbalances and related conditions.
State-of-the-Art Facilities
CHI St. Luke's Health - Performance Medicine offers state-of-the-art facilities equipped with the latest diagnostic tools and technologies. Our modern clinic ensures that you receive accurate and efficient diagnosis, allowing us to develop the most effective treatment plans for your specific hormonal health needs.
Our Services
Low Testosterone (Low T) Treatment
If you are experiencing symptoms such as fatigue, low libido, decreased muscle mass, or mood changes, you might be dealing with Low T. Our clinic provides comprehensive Low T treatment options, including testosterone replacement therapy, to help you regain your vitality and improve your quality of life.
Hormone Replacement Therapy (HRT)
Hormone replacement therapy is a vital treatment option for both men and women dealing with hormone imbalances. Our experts will assess your hormone levels and develop a personalized HRT plan to alleviate symptoms and improve overall well-being.
Specialized Therapies for Women
We understand that women have unique hormonal needs. Our clinic offers specialized hormone therapy solutions for women, including bioidentical hormone therapy, to address symptoms related to menopause, perimenopause, and other hormonal imbalances.
Comprehensive Hormonal Health Assessment
At CHI St. Luke's Health - Performance Medicine, we believe in a holistic approach to hormonal health. We offer comprehensive assessments to evaluate your hormone levels, identify imbalances, and develop individualized treatment plans to optimize your overall well-being.
Contact Us Today
Are you ready to take control of your hormonal health? Contact CHI St. Luke's Health - Performance Medicine, the leading Low T and hormone therapy clinic in Hurst TX. Our compassionate team is here to guide you through your wellness journey and support you every step of the way.
Don't let Low T or hormone imbalances affect your quality of life. Schedule an appointment with us today by calling XXX-XXX-XXXX or filling out our online contact form. Take the first step towards a healthier and happier you!
Stay Connected
Stay up to date with the latest news, developments, and resources related to hormone therapy and overall wellness. Follow us on social media and subscribe to our newsletter for valuable insights and expert advice.
Facebook: facebook.com/yourpagelink
Twitter: twitter.com/yourpagelink
Instagram: instagram.com/yourpagelink
LinkedIn: linkedin.com/company/yourpagelink
Subscribe to our newsletter to receive exclusive offers, educational content, and updates directly to your inbox. Don't miss out on any important information that can positively impact your hormonal health!
Disclaimer
The information provided on this website is for educational purposes only and should not be considered as medical advice. Consult with your physician or healthcare provider to determine the most appropriate treatment options for your specific condition.
CHI St. Luke's Health - Performance Medicine is dedicated to providing exceptional care and personalized treatment plans to help you achieve optimal hormonal health and overall well-being. Contact us today to experience the difference!