Shannon Strathmann CNS, Cardiovascular Disease
Jan 21, 2021
Doctors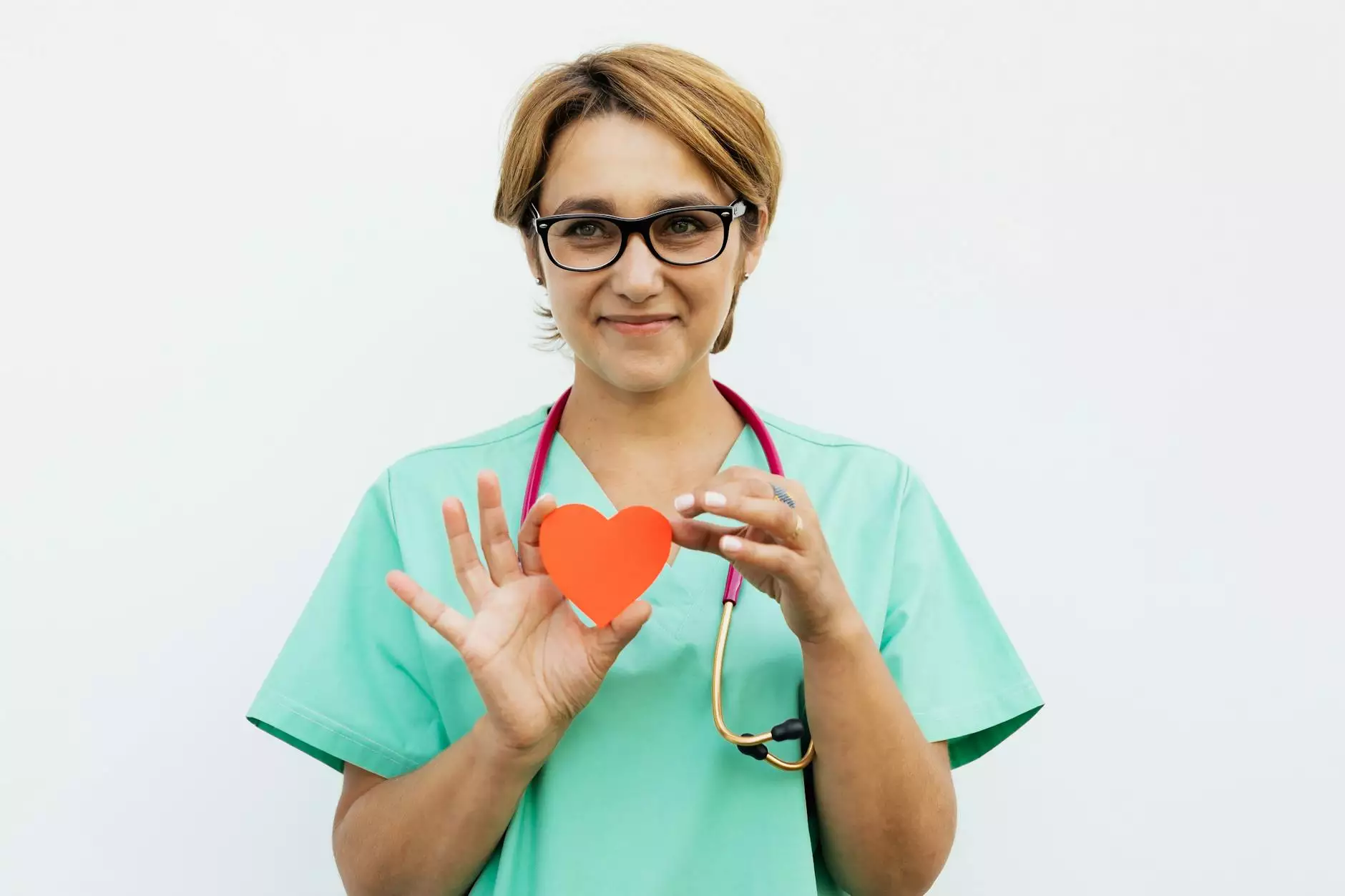 About Shannon Strathmann
CHI St. Luke's Health - Performance Medicine proudly presents Shannon Strathmann, a distinguished Clinical Nurse Specialist (CNS) with expertise in Cardiovascular Disease. With years of experience, Shannon has established herself as a trusted professional in the field, delivering exceptional care and advancing the health and wellness of her patients.
Expertise in Cardiovascular Disease
Shannon Strathmann possesses an extensive knowledge of Cardiovascular Disease, focusing on diagnosis, treatment, and management. Her expertise extends to a wide range of conditions, including coronary artery disease, heart failure, arrhythmias, and more. With her specialized skills and compassionate approach, Shannon is committed to providing comprehensive care to individuals with cardiac concerns.
Educational Background
Shannon Strathmann completed her education at a leading institution, equipping her with the necessary knowledge and skills to excel in her field. She holds a Bachelor of Science in Nursing (BSN) degree, achieving academic excellence throughout her studies. Her dedication to continuous learning led her to pursue advanced education, earning a Master of Science in Nursing (MSN) degree with a specialization in Cardiovascular Disease.
Accomplishments and Contributions
As a Clinical Nurse Specialist, Shannon Strathmann has made significant contributions to the field of Cardiovascular Disease. Her passion for improving patient outcomes is evident through her involvement in groundbreaking research and clinical trials. Shannon has actively participated in the development and implementation of evidence-based practices, enhancing the quality of care delivered at CHI St. Luke's Health - Performance Medicine.
Patient-Centered Approach
Shannon Strathmann's approach to patient care is centered around empathy, respect, and personalization. She believes in building strong relationships with her patients, actively listening to their concerns, and providing tailored treatment plans. Shannon strives to empower her patients through education and shared decision-making, ensuring they play an active role in their healthcare journey.
Collaborative Care
At CHI St. Luke's Health - Performance Medicine, Shannon Strathmann actively collaborates with a multidisciplinary team of healthcare professionals. By working closely with cardiologists, nurses, and other specialists, she ensures comprehensive and integrated care for her patients. This collaborative approach allows for a holistic evaluation of each patient's unique needs, resulting in optimized treatment outcomes.
A Passion for Prevention
Recognizing the significance of preventive care, Shannon Strathmann emphasizes the importance of lifestyle modifications, risk factor management, and early detection. She is dedicated to educating patients about preventive strategies, such as maintaining a healthy diet, regular exercise, and routine screenings. By focusing on prevention, Shannon aims to reduce the risk of cardiovascular conditions and enhance overall well-being.
Continuing Professional Development
As an expert in Cardiovascular Disease, Shannon Strathmann remains committed to staying at the forefront of medical advancements and best practices. She actively participates in professional development opportunities, attending conferences and workshops to expand her knowledge and sharpen her skills. By staying abreast of the latest research, Shannon ensures that her patients receive the most up-to-date and effective treatments available.
Conclusion
Discover the exceptional care provided by Shannon Strathmann, a distinguished Clinical Nurse Specialist specializing in Cardiovascular Disease at CHI St. Luke's Health - Performance Medicine. With a patient-centered approach, extensive expertise, and commitment to innovation, Shannon is dedicated to improving the cardiovascular health and overall well-being of her patients. Trust in her experience and compassionate nature to guide you on your journey to a healthier heart.