Diagnostic Imaging and Heart Testing
Apr 11, 2021
Health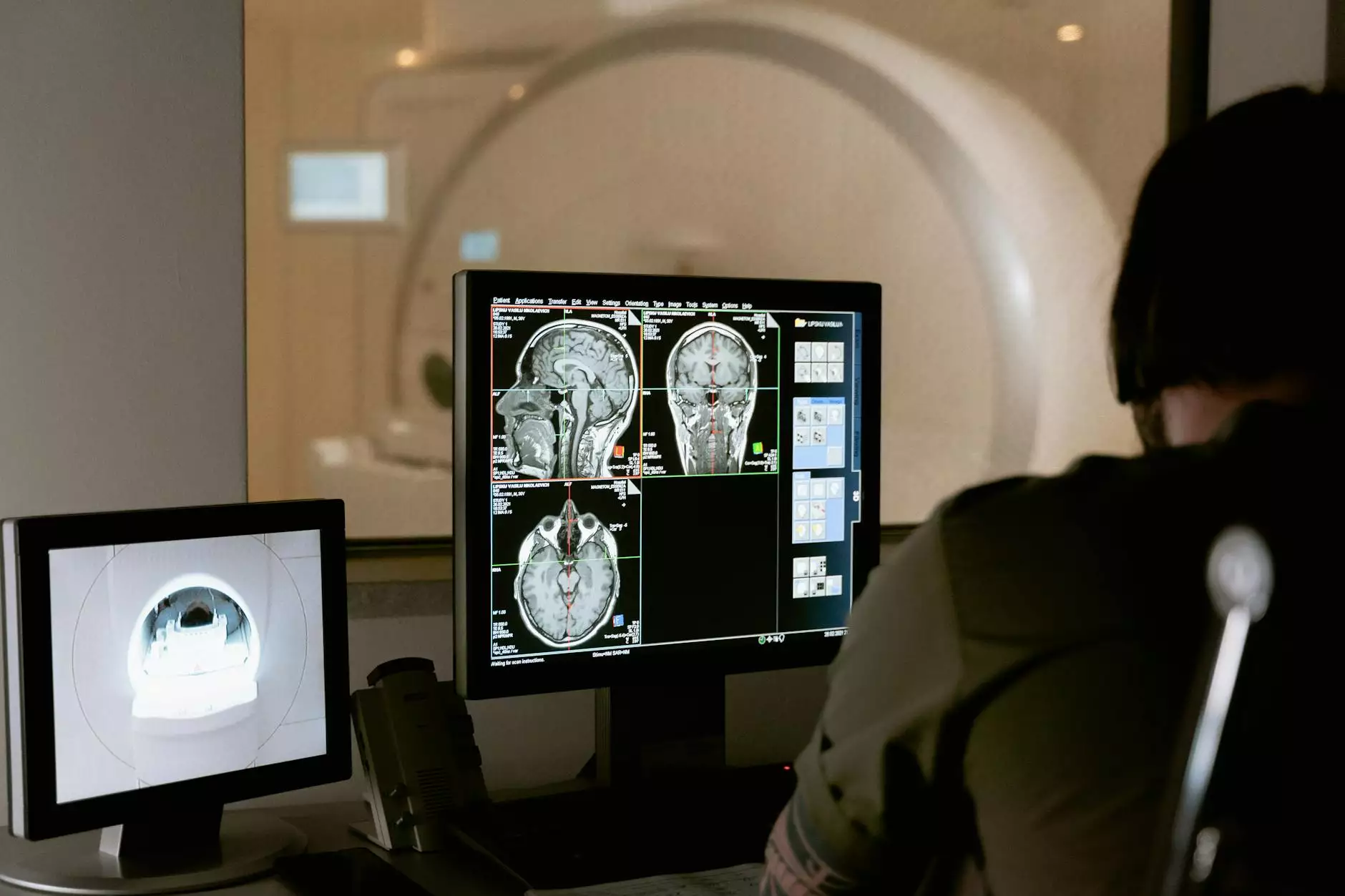 Welcome to CHI St. Luke's Health - Performance Medicine, your premier destination for state-of-the-art diagnostic imaging and heart testing services. As a leading healthcare provider in the field of performance medicine, we are dedicated to delivering exceptional care, accurate diagnoses, and personalized treatment plans to our valued patients. Our extensive range of diagnostic services ensures that we leave no stone unturned when it comes to healthcare excellence.
The Importance of Diagnostic Imaging
Diagnostic imaging plays a crucial role in the early detection, diagnosis, and monitoring of a wide range of medical conditions. At CHI St. Luke's Health - Performance Medicine, we understand that accurate and timely imaging can provide invaluable insights into your health, allowing for targeted treatment and improved outcomes. Our cutting-edge imaging technologies, operated by highly skilled professionals, offer unparalleled precision, clarity, and detail.
Comprehensive Diagnostic Services
Our comprehensive range of diagnostic services encompasses a wide array of imaging modalities and heart testing procedures. Whether you require a routine screening or are dealing with a complex medical condition, our team of experts is here to provide you with the highest level of care. Some of the services we offer include:
Magnetic Resonance Imaging (MRI)
Our advanced MRI technology produces detailed images of the internal structures of your body, enabling our experienced radiologists to accurately diagnose conditions affecting various organs and body systems. From brain imaging to musculoskeletal evaluations, MRI is a versatile imaging technique that aids in the diagnosis of numerous medical conditions.
Computed Tomography (CT) Scans
CT scans are powerful diagnostic tools that use X-rays and computer technology to create cross-sectional images of your body. They provide detailed information about internal organs, bones, and blood vessels, helping our healthcare professionals identify abnormalities, tumors, and other conditions with exceptional precision and speed.
Echocardiography
Echocardiography, also known as an echo test, utilizes sound waves to create detailed images of your heart's structure and function. By visualizing the movement of blood flow, our skilled cardiologists can accurately assess heart health, identify abnormalities, and guide treatment decisions.
Angiography
Angiography is a diagnostic procedure that uses X-ray imaging to visualize blood vessels in various parts of the body. By injecting a contrast dye, our interventional radiologists can identify blockages, narrowing, or abnormalities in the blood vessels, allowing for targeted treatment and intervention when necessary.
Stress Testing
Stress testing is a vital tool in assessing heart function and diagnosing cardiovascular conditions. Whether you require a treadmill stress test or a pharmacological stress test, our specialized team will meticulously evaluate your heart's response to exercise or medication, providing valuable insight into your cardiovascular health.
Personalized Treatment Plans
At CHI St. Luke's Health - Performance Medicine, our commitment to providing exceptional patient care extends beyond diagnostics. Our dedicated healthcare professionals work closely with you to craft personalized treatment plans based on the results of your diagnostic tests. By using the most advanced technologies and drawing upon our years of clinical experience, we strive to deliver the most effective, evidence-based treatments that address your unique needs and optimize your health and well-being.
Why Choose CHI St. Luke's Health - Performance Medicine?
We boast a team of highly skilled and experienced healthcare professionals dedicated to your well-being.
We utilize cutting-edge diagnostic imaging technologies to ensure accurate and detailed results.
Our comprehensive range of diagnostic services covers various medical conditions and concerns.
We provide personalized treatment plans tailored to your specific needs.
We prioritize patient comfort, safety, and confidentiality throughout your experience.
With our commitment to excellence, you can trust us to deliver the highest standards of care.
Contact Us for Comprehensive Diagnostic Services
Take control of your health today by scheduling an appointment with CHI St. Luke's Health - Performance Medicine. Our dedicated team is here to address your concerns, provide accurate diagnoses, and guide you towards optimal health. Trust in our expertise and advanced diagnostic services to ensure your well-being is in the best hands possible.
Disclaimer: The content provided on this page is for informational purposes only and should not be considered medical advice. Please consult with a qualified healthcare professional for diagnosis and treatment options.